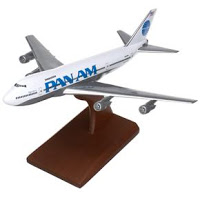 To Do: Leaving on a Jet Plane
I'm going on a quick business trip to Virginia tomorrow and Wednesday. Basically, 10 hours on a plane for 4 hours in meetings. Ugg! I'm trying to plan ahead to make the flights as painless as possible. Here's what I have to have with me on a flight:
Black turtleneck, jeans and flats
Pashmina scarf
One book and 2 New Yorkers
Fancy noise-canceling, in-ear headphones Rob gave me
Empty water bottle (to refill in the airports)
Food (I'm taking a beet and chicken salad, hummus, pretzel chips, dried pears, mandarin oranges and dark chocolate)
Am I missing anything? Luckily my flight out isn't until 11 so I'll have time to vote at the fire station in the morning.
Speaking of, did anyone else get a taped phone call from Wyclef Jean asking you to vote tomorrow? I love Wyclef and was so shocked! At least I think it was him? He (Oops, that's will.i.am from the BEP, not Wyclef) even turned one of Obama's speeches into a song and music video (thanks, Emily!).