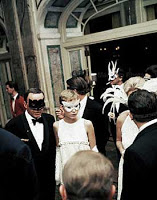 To Do: Black and White Ball
Tickets for the Black and White Ball are going on sale April 2nd! They're a little more than in 2005 ($200 vs. $150) but you still get drinks, food, entertainment and gift bags with your ticket. The proceeds go to benefit music education in Bay Area public schools.
Plus, you'll have an unforgettable night out with 10,000 other San Franciscans. I can't wait!