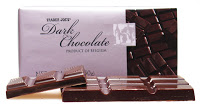 Wedding Wednesday: Chocolate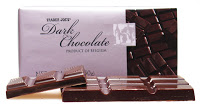 One of my favorite treats from Trader Joe's could also double as a great wedding favor. These dark chocolate bars are petite (a little smaller than a hershey bar), delicious and cheap (3 for $1.59).
If you're careful, you could take off the paper wrapper, leave the foil and put on your own label.