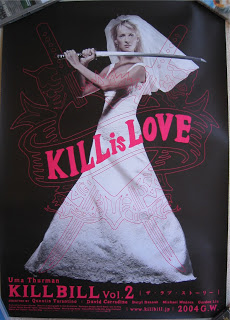 To Do: Pre-Wedding Dinner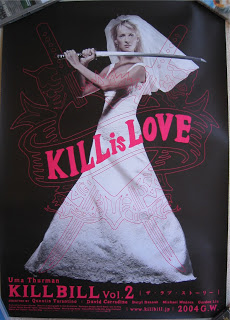 Since my sister in North Carolina wasn't able to come to the bachelorette party or SF shower, we thought it would be fun to have a girl's night out when she's here next Thursday.
My bridesmaid Margaret is coordinating it and came up with a fantastic idea: Kill Bill Sushi Party. I'll be "The Bride" and there will be eye patches involved. Isn't that the greatest?!