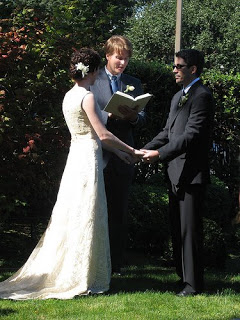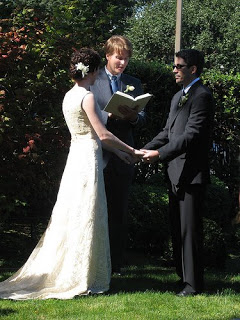 Emily has invited me to contribute to help ease the withdrawal pains. I won't make any promises but I'll do my best as a substitute.
I just wanted to share a few photos of the big day!
Everything was wonderful. The bride was lovely, the groom sentimental. I had a great time and was honored to be a part of their special day.
-Shopgirl
PS. I'm new to all of this so I'll let you know when I figure out how to link more pics!