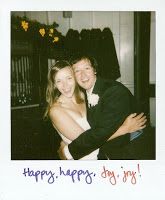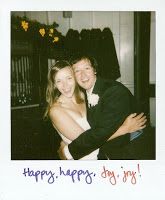 So, the next 11 days are basically going to be Wedding Wednesday all the time if that's okay with you…there are just so many little details to wrap up. It's hard to think about anything but the wedding and honeymoon right now.
Yesterday, we decided to switch for a digital camera to a Polaroid for our DIY photo station. B&H seems to have the best price on the film.
I'm happy about the decision, it fits well with our whole "authentic" theme at the wedding. Pretty much everything we're doing is handmade or old-fashioned in some way; from the letterpressed invitations to the antique dress to the vintage postcards. Pretty strange for a girl who loves the internet and technology so much!