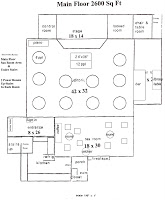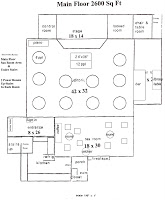 More wedding ephemera. After sending out the invitations, Rob and I were delighted to receive so many RSVP's back in the mail.
We were expecting about 75 people to confirm. The "accepts with pleasure" cards kept coming and now we're at 94 (98 when you count the kids who are eating pizza instead of dinner and 104 if you count babes in arms). We must be well loved!
So it's been a bit of a mad dash with the caterer to get more rentals, more food and more staff for this new larger group. Luckily, our venue is big enough for 150 with a dance floor. There should be plenty of room.