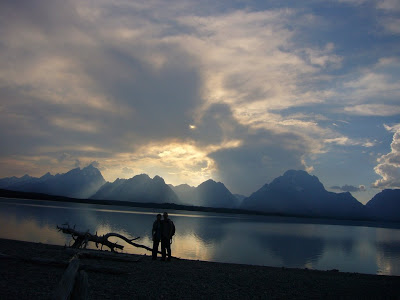 Honeymoon: Grand Teton National Park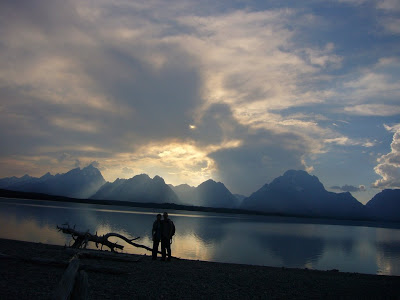 The Grand Tetons were so, so beautiful! Especially, at this quiet time of year with loads of fall colors. We were completely blown away by seeing them for the first time on the drive down from Yellowstone. As Teddy Roosevelt said, "the Tetons are what mountains are supposed to look like."
On the way, there's a must-see Museum of Indian Arts at the Colter Bay ranger station. It doesn't look like much from the outside, but be sure to visit all the floors.
We camped our first night at Signal Mountain Lodge. This fancy resort also has tidy campsites right next to the water. From the campground, you can hike down along the water, we went for 6 miles. The views and wildlife on this hike are incredible.
We had a nice dinner in the bar of nachos, elk chili and blackberry margaritas that night. Oh, and the Needles gift shop at the lodge is actually very nice.