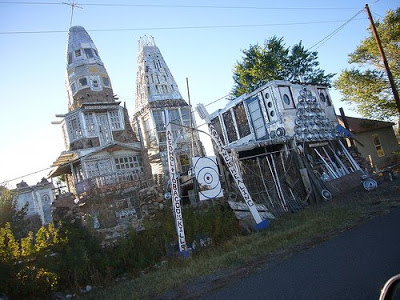 Honeymoon: Welcome to New Mexico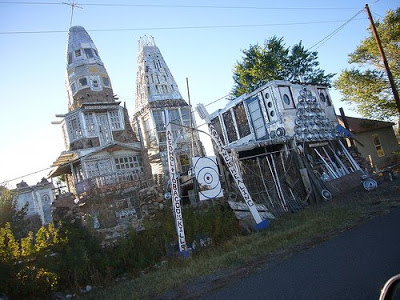 New Mexico! Only two more states to go on our trip.
After leaving Gunnison, we drove down through Colorado for the rest of the day. Things started getting weirder and weirder as we approached New Mexico (above). We reached the Rio Grande Gorge Bridge at sunset and walked across the scary span.
Running out of light and with no reservations, we did a quick iPhone search and headed toward a place called The Abominal Snowmansion. The website seemed cute enough. Big mistake. It turned out to be "hippie hell." We spent a long night in what I suspected was a converted stable on a what had been a mattress a few decades ago. Rob took a cell photo of me trying to be a good sport. I refused to sleep with all the bugs around and stayed up with my anthology of Jane Austen most of the night.
Like lemon juice making apple pie sweeter, a little bad balances all the good we had on this trip. It is much easier to say that, now that we're far removed from the terribleness. We checked out at first light, practically throwing our key across the desk as we burned out the gravel driveway.