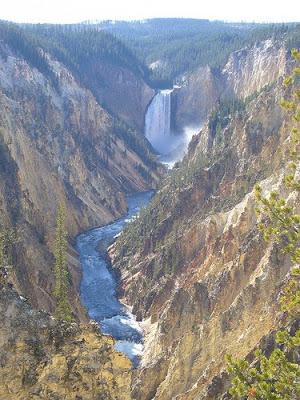 Honeymoon: Yellowstone Canyons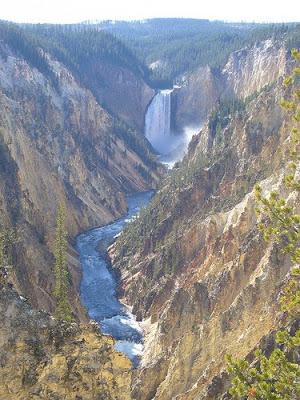 It hadn't occurred to me that Yellowstone might be named "yellow stone" because the massive amounts of yellow rock until we got to the mineral stained canyons of Inspiration Point. This was our favorite part of Yellowstone by far!
We did an eight mile hike along the river with no trail guide. So each new waterfall and vista was a great surprise. This whole canyon area is amazing. We even hiked all 300 steps of Uncle Tom's Trail to the base of the lower falls. At the end of the hike, Rob grabbed some water from the river to treat with his gadget and we got to drink it ice cold.