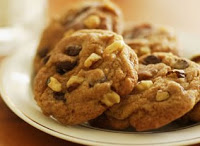 December LAC: Cookie Exchange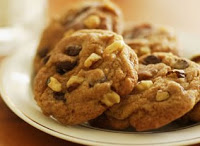 The December Ladies Activity Club party was last night and we had our first ever cookie exchange. I forgot my camera in the rush to bundle up for my walk over in this 40 degree cold snap, so no photos.
We had lemon shortbread, peanut butter kiss cookies, chocolate chip meringues, turtle bars, almond peppermint cookies, butterscotch bars, pumpkin chocolate chip cookies and chocolate fudge along with my pretzel contribution. Yum! It was hard to stick to packing the boxes and not sampling each different kind.
Jill made a big pot of turkey chili to serve for our dinner and also had artichoke dip and lemon drops to drink. We sat by her giant Christmas tree and had all sorts of boxes, tissue paper and decorations to choose from.