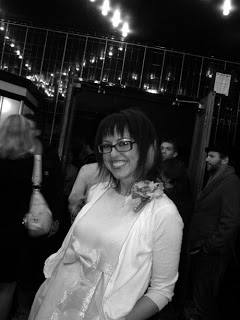 Things I Love Today: Rad Parties and Corsages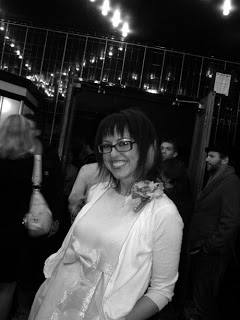 Rob and I were guests at Rebecca's birthday film festival last night. Lucky us! It was such an amazing party!
She commissioned short films by all her talented friends and rented out the 100-year old Victoria Theater for the showing. There was even a red carpet and two dolled-up "concession girls" offering up candy. I'm sure she'll have all sorts of details about the party on her blog soon.
Before the party, I stopped by Church Street Flowers and had them make Rebecca a corsage out of orchids and lilies. That's right…I'm single-handedly trying to bring back the corsage for common use. Not the cheesy elastic wristband corsage, but the elegant kind that you pin on or put up in your hair. I especially like the $1 gardenia corsages they sell downtown in San Francisco.
What could be more fun than having a gorgeous little bunch of flowers as part of your outfit?