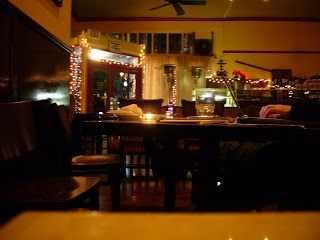 Urban Advent: December 23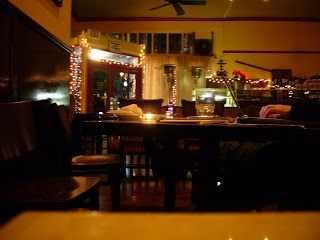 I wish it wasn't nearly Christmas already. It seems like the city has just finally gotten into the swing of things. That, or my terrible cold has just lifted enough for me to notice.
Last night, I met some friends from high school passing through town for wine, hot chocolate and tarts at Cafe du Soleil. This adorable french cafe was decorate with lights and wreaths. And I always run into people I know there, which makes me feel like such a local.
I walked home after, through the deliciously empty streets. There was a glowing Christmas tree in every window and a wreath on every door.