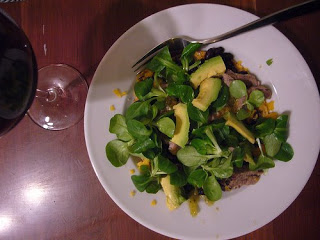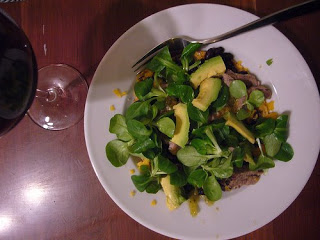 My new favorite dinner! Leftover pork loin was delicious in this easy little dish we had on Sunday night:
Tostadas for Two
1 can of black beans
1 cup of sliced pork loin (or chicken, etc)
1 avocado
2 tablespoons of shredded cheese
2 tostada shells
2 handfuls of mache lettuce (I love this stuff!)
Salsa verde
Heat up the beans and pork; I microwaved them separately. Top the tostada shell with beans, meet, salsa and cheese. Give it another quick microwave blast to melt the cheese. Top with lettuce and avocado slices. Sprinkle a little kosher salt on the avocados and dive in.