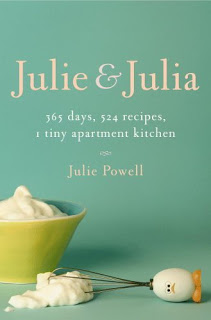 Book Report: Julie & Julia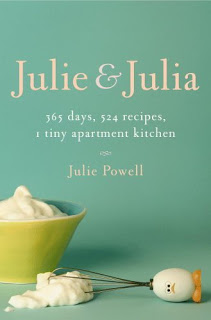 So many food books recently! I guess they make for good and hearty winter reading.
A friend gave me her old copy of Julie & Julia a few weeks ago. You've probably already read it and heard that it is being turned into a movie as we speak.
If you haven't yet, I would recommend picking it up at the library. It's a quick read and an interesting look at the power of the internet combined with a good project. But watch out for "second hand anxiety" from the author's life qualms. Reading right before bed about stress over work, marriage, baby and blog choices isn't a particularly great recipe for a good night sleep.
One perk, though: I have a hankering to make coq au vin again. Mmm.