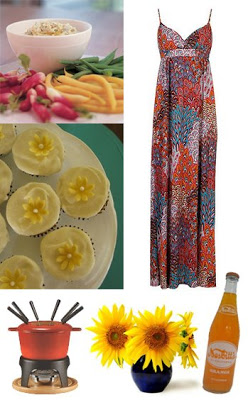 Party Recipe: 70's Baby Shower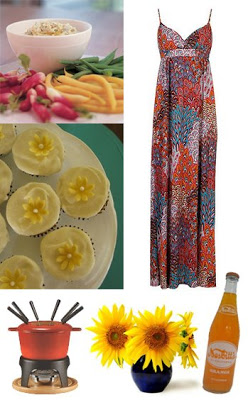 I'm throwing a 70's themed baby shower this Saturday. Amber is a fun friend preparing for the arrival of twin boys this summer! Here are my plans for the luncheon:
Theme: It Takes Two to Make a Thing Go Right
Decorations – Lots of orange and green. Sunflowers on the table. 70's music on the stereo.
Drinks – Soda in glass bottles. Spiked punch in a fun vintage bowl that I have.
Food – Crudites with classic onion dip. Fondue with sourdough bread veggies and apples. Cupcakes aspiring to be as cute as these.
Dress – A polyester maxi dress I picked up last weekend at Forever 21 will be perfect for playing hostess.
Games – I have a couple easy activities in mind. Any suggestions?