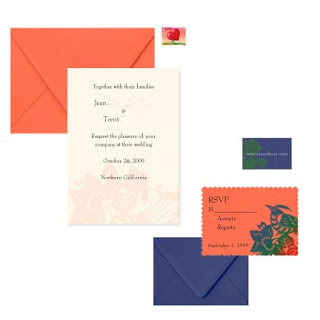 Wedding Wednesday: Rough Sketch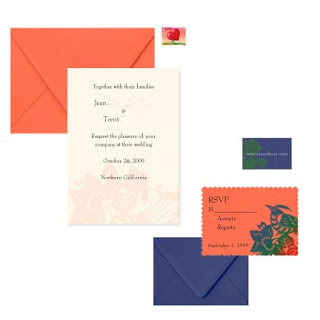 I bought a bunch of scalloped cards in papaya on sale from PaperSource. They were a great deal and I think they might work for Jean's Gooco wedding invitations. I pulled together a very rough sketch of a design for using them.
I'm hoping to get green envelopes and small cards instead of blue. It's strange that Paper Source doesn't have any "true" green colors in their collection. And the pattern on the white invitation will be a bit darker.