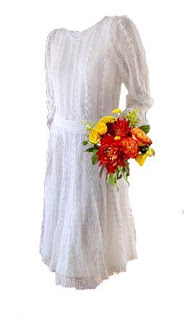 Wedding Wednesday: Vintage Mexican Wedding Dresses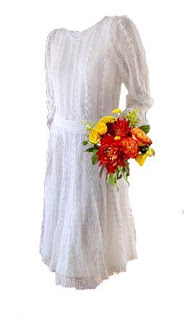 Jean has smartly decided to wear our great-grandmother's lace dress for her wedding. But she still might want a second dress for the reception. Which leads to there being some very lovely vintage Mexican wedding dressed on eBay. The crochet and delicate sleeves are so feminine on this dress starting at $38.
And this dress, although a lot busier with floral embroidery, could also be pretty on the right person at the right event. Here's another vintage example from Etsy.