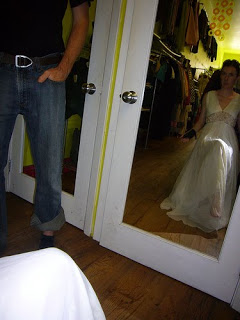 To Do: Opening Night at the Opera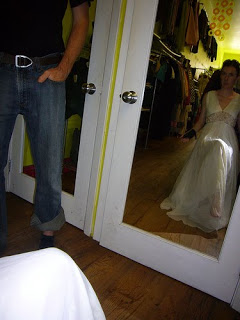 Oh my! Last Saturday, I called to move one of my sets of opera tickets (yes, I bought a five-series of opera tickets for this season…yes, I was technically unemployed when I did this…yes, I'm a loon) on Saturday and got bumped to Opening Night.
Which means scrambling to get decked out for the black-tie opera this Friday night. Rob luckily has a nice black suit he can wear with a bow tie instead of a tux. And thanks to a mad dash shopping trip to Haight Street's best vintage shops, I have a dress!
Vintage formal wear is the best. Not only is it cheaper, but the quality is higher and the pieces are a lot more fun. I tried on so many amazing dresses on Sunday, finally settling on a beaded Grecian gown from the 1970's that is especially nice when sitting (important for a three hour show). All I need is a couple gardenias for my hair and we're set.