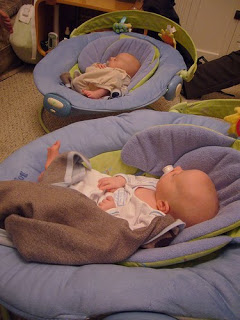 Weekend Round-Up: Team Tandem
With the bike tour quickly approaching, Rob and I spent a lot of the weekend getting in some mileage on the tandem. It was a nice chance to relax after last weekend's music festival craziness. And with the Bay Bridge closed all weekend, the city was nicely low-key.
On Friday, Rob and I pedaled over to Matt and Amber's house for dinner with the twins. We stopped at the store on the way over to get dinner supplies. While they gave the kids baths, I roasted two pork loins rubbed with oregano, chili flakes and cinnamon.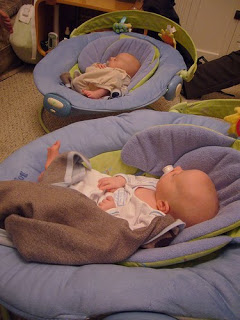 The twins slept while we shared a great taco dinner using the pork loin, handmade corn tortillas, mache lettuce, guacamole and cheese. Followed by crème brûlée and figs. Hooray for Trader Joe's!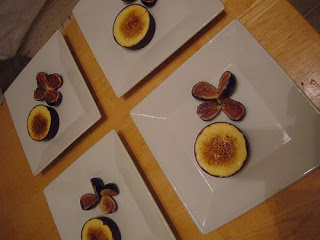 A lazy morning on Saturday, breakfast of oatmeal and coffee before hopped on the bike around 9:30. Rob wanted to try a new bike route: south to the airport. We pedaled down to Mission Bay and Dogpatch and then into Bayview/Hunters Point, where I'd never been before. From there, we rode through Visitation Valley, Brisbane and South San Francisco. Once we reached the airport, we decided to continue on to see Margaret in Burlingame. Had a nice lunch at a sidewalk cafe and took Caltrain back home. Back in the city, we had a fondue dinner and a quiet night at home.
The next morning, Rob and I had breakfast at our favorite cafe and then did a mad rush of vintage formal wear shopping on Haight street (I'll explain later).
We got back to the apartment just in time to change and drive down to Palo Alto, where my parents were working on a documentary at Stanford. They asked us to come down and pretend to get MRI's as a demonstration for the film: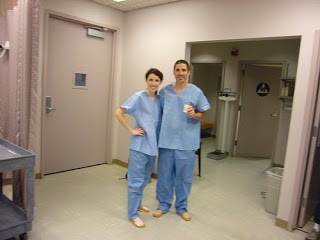 A fun shoot followed by a huge dinner at a Hong Kongese restaurant in downtown Palo Alto. Stuffed to the gills with calamari, prawns, noodles, pea shoots, black sesame and lotus root, Rob and I drove back to the city late in the evening.
Monday morning! French toast with cherries for breakfast before another training ride; this time around Glenn Park, Twin Peaks and Golden Gate Park.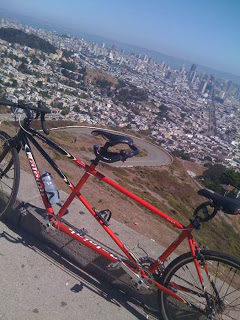 Back at home, I picked the wild blackberries that grow down by our garage while Rob washed the bike. And we cleaned the house – a little "Indian summer" spruce up. It was nice to just relax and enjoy our sunny apartment for a few hours.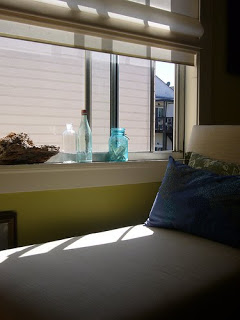 In the afternoon, we went downtown by bike. Our intention was to go to a movie, but it was too nice outside to sit in the dark. Instead, we biked around to do a bunch of errands. On the way home, we stopped at Ike's Place for delicious, drippy sandwiches for dinner. You can see all my photos from the weekend here.