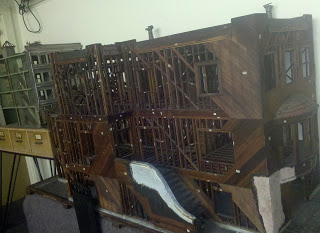 Coveted: Fire Department Building Models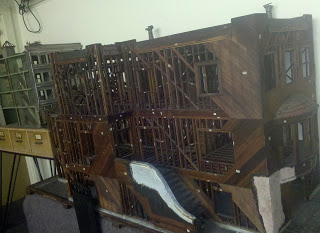 I loved – loved! – having a dollhouse as a little girl. My sister and I each had one and had a lot of fun with the miniatures, decorating rooms, throwing "parties." And my grandmother – when she was in her 80's – readopted the large family dollhouse from a cousin, kept it in her bedroom and decorated it for the holidays each year. We're serious about dollhouses in the family!
So when I went to a meeting at the San Francisco Fire Department's training center last week and saw the wood models of traditional style San Francisco apartment buildings that they use for training…I just about died from wanting one of my own so badly. The most perfect, local dollhouses complete with water tanks and fire escapes.