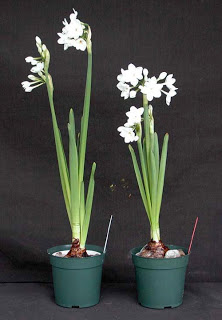 Things I Love Today: Paper Whites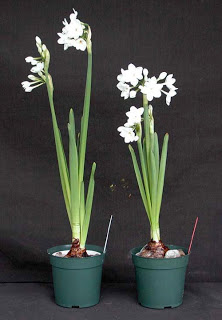 I saw a pot of paperwhites at the market last night and was almost blown over by the thought of spring. Spring! I always seem to forget about this particular season. Which is sort of a nice surprise each year just when I'm just about sick of all these dark nights.
Is it too late to start a batch of paperwhites inside? If not, I've discovered that apparently gin is the secret.