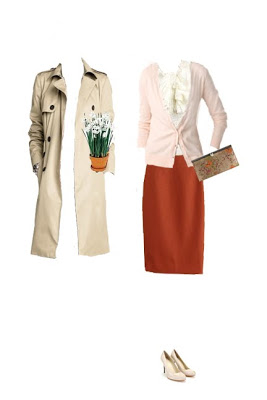 What to Wear: Elegant Spring Weekend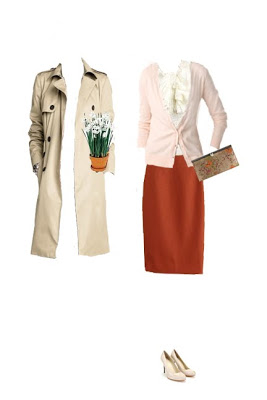 For the first time since we moved, it has stopped raining! This, combined with two many old movies and too much imagination has me planning something feminine for the weekend.
Here's what I'd wear for a trip to the flower market, stop at a tea lounge and a Sunday ballet matinee:
Top – Sleeveless ruffled white blouse on sale.
Cardigan – In ballet pink.
Skirt – J.Crew pencil skirt on sale in cinnamon stick.
Wallet – In metallic floral from Forever 21.
Shoes – Beige pumps with snakeskin heels.
Trench – A classic on sale.
Have a great weekend!