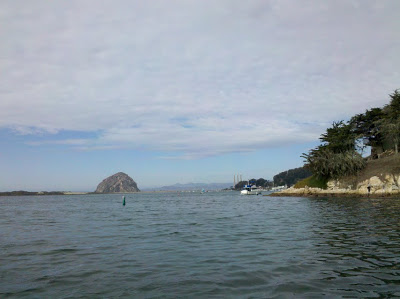 Weekend Roundup: The SLO Life
Rob and I usually like to volunteer for MLK Day of Service, but this year we had different plans. Instead of working at a national park, I volunteered with my office at a community center on Friday and then we drove Sean and Margaret to San Luis Obispo for the weekend. She was introducing him to her folks for the first time!
We left on Saturday morning and arrived in SLO just in time for lunch. After dropping off Sean and Margaret, Rob and I got delicious subs at Ben Franklin's. Authentic Mexican food and classic oil & vinegar subs are the two things that you just can't get in San Francisco. We spent a quiet afternoon with my parents, lots of tea and dog training. In the evening, Rob's sister and her kids came over for a pizza dinner. We had a great time playing legos with the gang.
On Sunday, we had a lazy morning and then went out to Morro Bay. The area was packed with birders at the Winter Bird Festival. Early lunch at the Bayside Cafe – amazing fish & chips – and then around the bay on the sailboat. Lovely warm day with still waters. Classic California in January: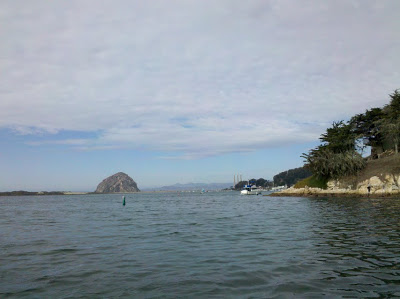 Quick switch at home and we grabbed Sean and Margaret to visit wedding venues for Jackie, who is living in Atlanta for a couple years. We toured two fancy barn venues in Nipomo and then stopped off at her parent's home for snacks and tea. On the way home, we caught a bright sunset at the octagon barn.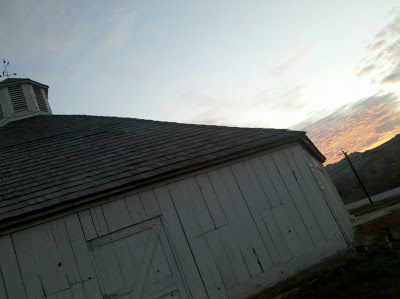 Massive dinner of dungeness crab, sourdough bread and artichokes with my parents that night. We had picked up four freshly cooked crabs in Morro bay earlier in the day.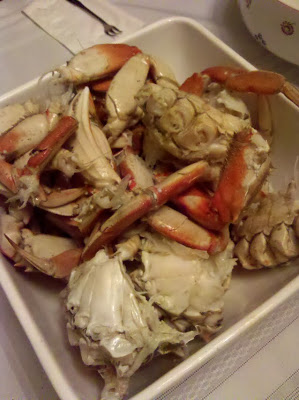 After dinner Margaret, Sean and I went to our friend Shane's house for some drinks. We planned a group trip to the Grand Canyon for the fall this year!
On Monday, Rob and I went for a run in the morning and then met up with Sean and Margaret at Gus's for one last classic SLO sandwich experience before hitting the road.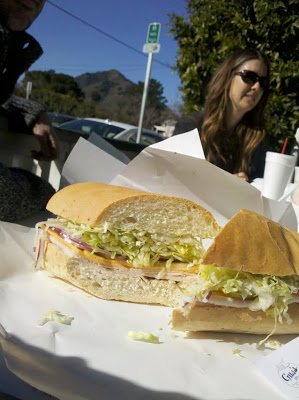 Back home in time for Rob to make his class at Tech Shop. All in all, it was a very mild weekend. It's hard to adjust to how relaxed life is in San Luis Obispo compared to the city!