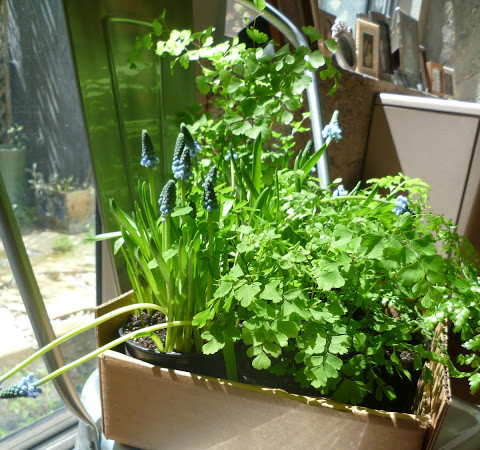 Weekend Round-Up: Single Ladies
Rob was out of town this weekend racing at the Sea Otter Classic. I really like a solo weekend once in a while, so made plans to just lay low. An amazing mini-heatwave made it hard to be a complete hermit, though!
On Saturday, I spent the morning picking up the house and drinking iced tea. I walked to the Wholesale Flower Market at 10:00 to get some tiny ferns for the garden. I found grape hyacinths too, one of my all-time favorite flowers! It was the happiest box of spring plants:
Terribly hot outside (translation: maybe 72 degrees), I managed to do a bit of gardening before retreating inside to make the first batch of summer friendship bracelets.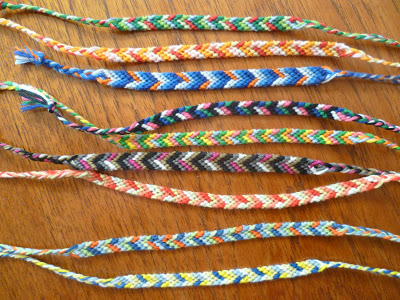 At 4:00, Margaret and I met up in Hayes Valley for some fancy window shopping. It's fun to see everyone in the city wear dressed up in their one, best sundress on our rare hot day. Here I am posing in mine outside the America's first sake boutique. Margaret bought a shirt at Steven Alan as a gift for a friend. I bought a book on decorating and cologne for Rob.
We had dinner in Russian Hill at Nick's Crispy Tacos, the amazingly delicious fish taco restaurant hidden inside the off-hours of a weird hot-pink nightclub. Back home by taxi at 10:00.
On Sunday morning, I motivated pretty early to walk across town for brunch at Axis Cafe with Nicole. Exactly 2 miles, covered in 30 minutes. This adorable corgi she was babysitting joined us for eggs benedict and french toast on the patio. Too cute!
After breakfast, we dropped off the dog and make a quick stop at HD Buttercup, a super inspiring, crazy packed furniture store in SOMA.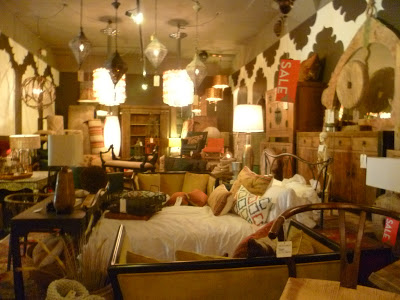 I picked up new sheets at TJ Maxx before Nicole dropped me off at home. Loads of laundry while reading the Sunday paper. At 2:00, I walked to Civic Center farmer's market for groceries. Broccoli, pea shoots, sweet oranges, lemons, foccacia bread, spring onions, sugar peas, shallots, thai basil and yu choi. Round-trip, I added another 4 miles to my day's walking.
Rob returned home just as I was putting up the produce. He cleaned up from the mountain bike race and we had a nice dinner of spicy basil tofu and braised pea shoots.
(PS: Apologies for the dust. These new blogger templates and tools are making a big mess temporarily).