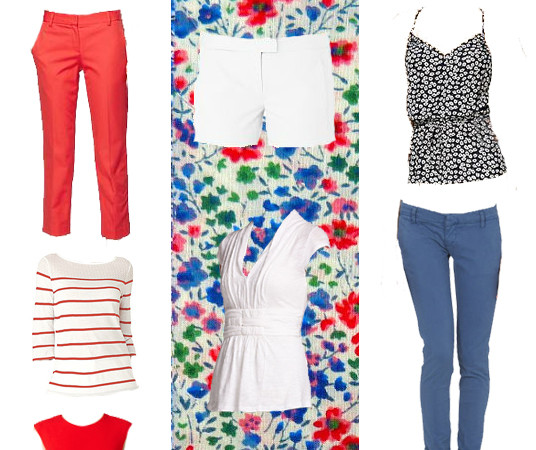 What to Wear: Red, White & Blue Summer
I looked down today and realized I've been wearing an exclusive mix of red, white and blue for about the last two weeks. I think it started with that red, white and blue maxi dress outfit. It's been so easy while traveling since everything coordinates.
Plus, the combo just feels like summer. Here are some ideas for building your own mix-and-match red, white and blue wardrobe. I count at least 16 really great combinations: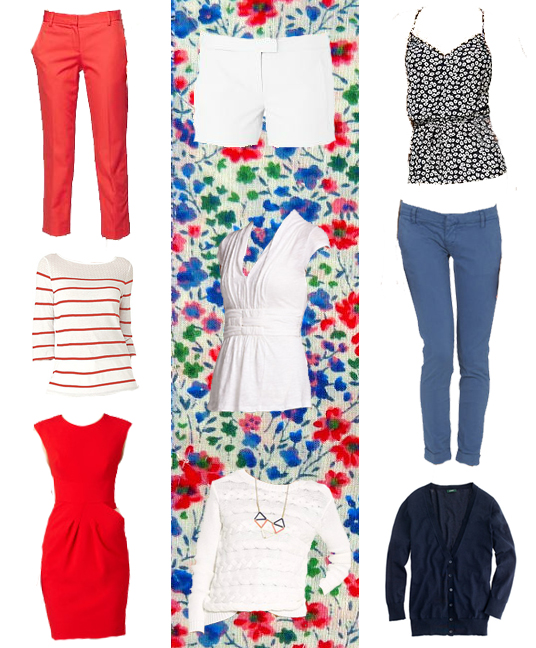 Red
Cropped trousers – In a vivid coral red from Theory
Striped top – Classic French style on sale at Lord & Taylor
Dress – Red pleated dress on sale for $99. I wish it was in my size!
White
Tailored shorts – On sale from Theory. I like wearing them with navy tights.
Tee – The cut of this $48 Anthropologie top seems so, so pretty
Cableknit sweater – $24 from Madewell
Blue
Tank – Light navy pattern for layering at $39

Chinos – Light blue chinos are a super comfortable alternative to jeans
Cardigan – A navy cardigan can be partnered with everything
Add a natural leather belt, some sandals and pumps…you're ready to go!