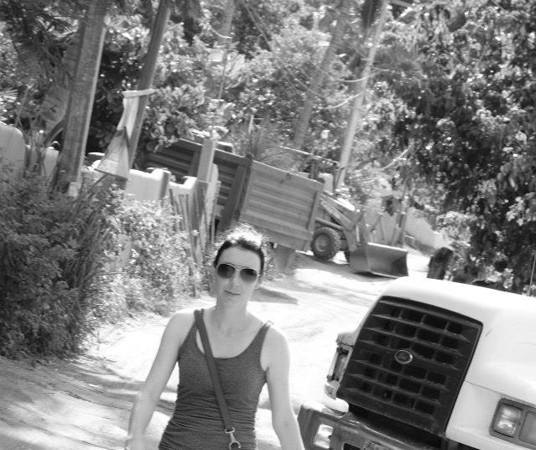 Uncharacteristically, I packed way too much for the trip to Mexico. I decided to check a bag so I could take a large supply of my favorite sunblocks and it allowed me room for a whole lot of clothes. Sayulita was so casual, I was pretty much instantly overdressed just by virtue of wearing more than one article of clothing at a time. Per request, here's what I wore for the trip:
For the travel day, I wore white jeans with sandals and a navy tank top layered with a long sleeved tee and pashmina on the flight. It looked cool – but jeans were WAY too heavy for walking around in the humidity. This was the first and last time I wore pants on the trip.
Maxi dresses are my favorite thing to wear when it's hot and I have a whole collection just for trips like this. When we dressed for going to town, I usually threw on a maxi dress and a pair of sandals.
This was my fanciest maxi dress and complete overkill for the tiny roadside taco stand where we were eating. I'm sure they thought I was a crazy person; eating so much ceviche, so pale and so fancy in this dress.
You can't see the colors of the dress in that shot, so here's a closer look:
But, really, this is more accurate. I spent most of each day in a combination of bathing suits. The rash guard (aka: beach turtleneck) is my favorite accessory for spending extended time in the sun without getting burned. A must for paddleboarding. No makeup, mahi mahi on a stick in one hand and a coconut in the other…bliss!
Not pictured: the lightweight workout pants, sneakers and tank tops for hiking in the jungle. Packed but never used: a lightweight rain jacket, a cardigan. Thanks to Rob for these photos!