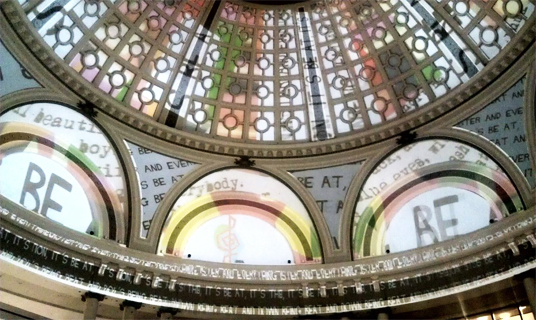 Weekend Round-Up: Ladies Night
Rob went out of town this weekend for a mountain bike race in Mendocino, so I had a chance to spend some quality time with my favorite ladies. On Friday, Margaret and I spent the evening at the Westfield. We went to the Japanese stationery store to buy glitter pens and had ramen for dinner in the basement.
Lazy Saturday morning. I did my nails and ran to the store. Lauren picked me up to attend a baby shower at Cookhouse in North Beach. It was a lovely party, with pretty flowers, excited guests, really good food, strong coffee and a craft project.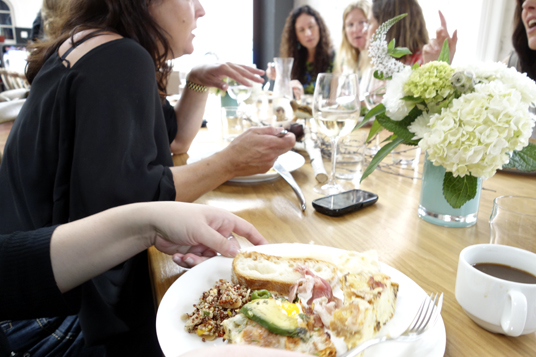 Lauren and I drove down to the Marina to meet up with Jean and Trent at the America's Cup prelims. Those boats are fast! It was really fun to watch the race in the fog.
Lauren dropped the three of us off at Japantown after the race ended. The J-Pop festival was on and the streets were packed with people in anime costumes. We admired the latest in alpaca-based, pirate-themed merch!
We had an early dinner at Osakaya in Japantown. Margaret met up with us to see a movie at Sundance. We watched The Bourne Legacy with glasses of beer. Taxi home just in time to get Jean and Trent on Caltrain back to Menlo Park.
I woke up early to read the paper on Sunday, then picked up Nicole for a hike in Marin. We drove to Bear Valley in Point Reyes. Four miles out along a bubbling brook.
We popped out at the ocean, surprised that there was no fog in sight. Look at that blue green water!
Nicole and I took the long way back, an eight mile hike up and over the hills. Hungry and tired by the time we were done. Dinner at the Station House bar, sharing oysters, with onion rings and fish and chips – yum!
Smooth drive back to the city. I dropped Nicole off and made a quick run to the store before returning home. Rob arrived shortly after. So happy to have him back!