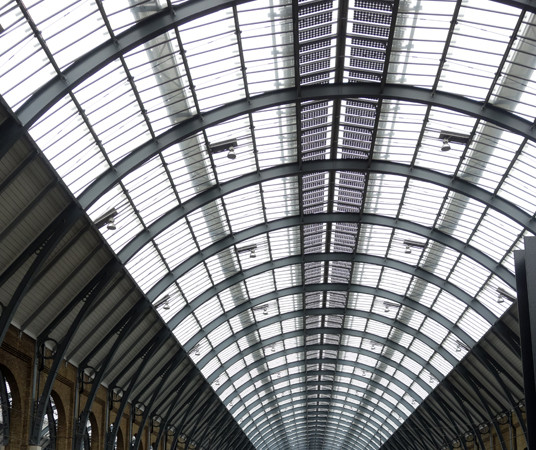 Rob and I took a day off from London to explore Cambridge. My mother loves the town from studying abroad and three generations in my family have cherished the book Period Piece, about the Darwin family living there. We set off from King's Cross station:
Cambridge was packed with weekend tourists and students busy with exams week. It meant most of the major sites and colleges were closed to visitors – shoot!
We had lunch at Byron Hamburgers, where Rob discovered an amazing Scottish beer called Dead Pony Club. After lunch, we rented a boat to punt on the river.
It wasn't easy to navigate with that long pole, but Rob got the hang of it.
We got a close look at many of the colleges and overheard a lot of history from the punt tour guides. The sun even poked through the clouds a few times:
After boating, we walked over to the Museum of Archaeology and Anthropology – the tiny two story gallery has one packed display cabinet per country. You walk around the world, case-by-case, exploring artifacts from Norway to Mexico. There's even a full totem pole displayed in the hall:
It's easy to see the charm of this old academic town!