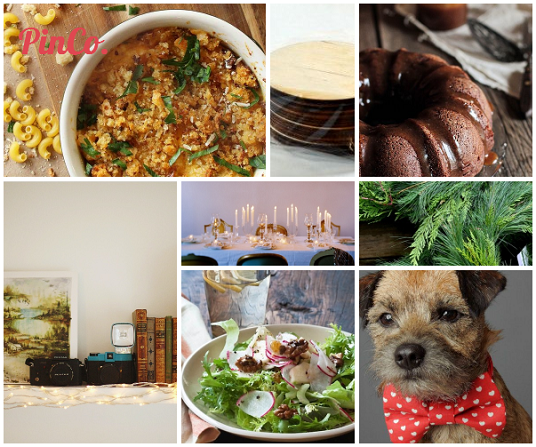 Holiday Party No. 1: Housewarming for a Small Apartment
I'm on a crusade to boost holiday entertaining! Every year, it seems like fewer people throw holiday parties. I hear all kinds of excuses: the apartment is too small, I don't have enough chairs, I worry if people would really come. But here's the thing – everyone loves being invited to a party and spending time with friends is one of the best parts of the season. It's easy to put on a memorable affair for less than $100.
So, I'm kicking off a series to brainstorm bespoke holiday parties, starting today with ideas for my friend Lauren. Lauren just took over her small apartment in San Francisco from a roommate and has her own space for the first time. She doesn't entertain often, loves to bake and has a small dog as a sidekick.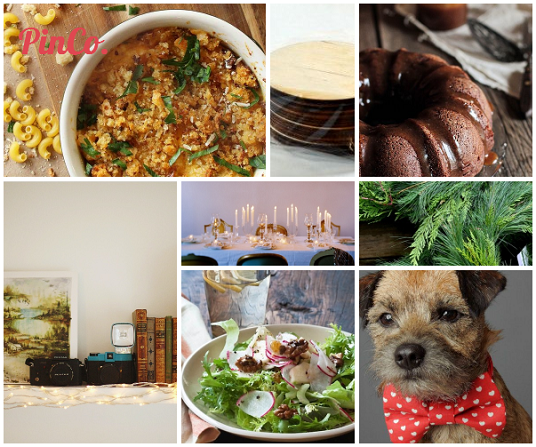 Guests. Five women are invited for a cozy weeknight dinner party, making it a party of six in total. They'll arrive at 7:00 on Tuesday night.
Decor. Tea lights ($4) and twinkle lights ($7) are an inexpensive way to decorate the apartment. Nothing is more cozy than a candlelit meal. There will also be a fresh pine garland ($15) from Costco over the mantlepiece and on the entry hall table. She'll use a basic white tablecloth which she already has. A red bow on the dog is quite festive.
Menu. Just a few nuts and olives for appetizers when guests arrive. She'll convert her living room to a dining room for more space, so guests will be sitting down to eat pretty quickly. The dinner plan is a simple green salad with a nice lemon vinaigrette and a big dish of truffled chicken macaroni and cheese prepared the day before and warmed up in the over. Since Lauren is great baker, she'll love making this gingerbread cake with pear glaze from A Pastry Affair. Groceries should run about $30, without alcohol.
Drinks. White and red wine are plenty. It's fun to add a special port or sherry for after dinner. Or to start with champagne to kick things off right. Alcohol will be about $20 – but remember that guests will likely bring bottles as hostess gifts too.
Activity. Between dinner and dessert, it would be fun to have guests decorate ornaments for Lauren's first Christmas tree. These wood ornaments ($7 for 10) plus a set of paint pens ($12) and some string are all you need.
Total budget. $81 for all the groceries, decorations, wine and activity supplies – coming out to just $13 per person.
Are you throwing a holiday party this year? Do you need help brainstorming ideas for a special event? Send me a note in the comments below.
All photos and details are available on my Holiday Party Pinterest board.