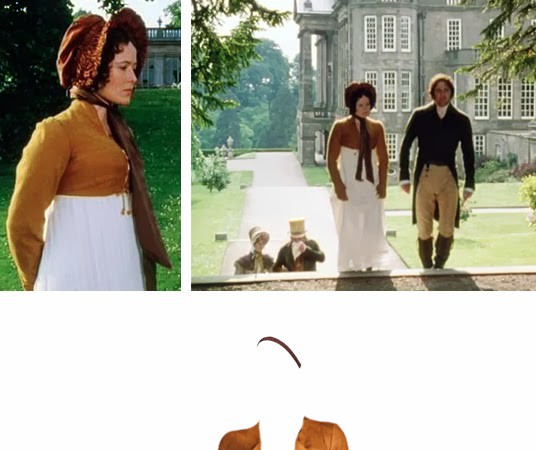 What to Wear: Inspired by Elizabeth Bennet at Pemberley, Pride & Prejudice
Episode 4 of Pride & Prejudice is the best one. It has so many FEELINGS. Things start off with Lizzie and Mr. Darcy angry at each other. Then, you get to see Mr. Darcy broodingly write a letter, broodingly practice fencing and broodingly dive into a lake. What follows is a scene so memorable that it inspired artists to create a 12 foot tall floating Colin Firth statue in England. Damp Darcy is pretty great, but I think he's most handsome in the outfit that follows.
So, all we need is a romantic modern outfit that can accommodate all these feelings and works for touring the estate owned the man that you secretly really do love…inspired by what Elizabeth Bennet wore: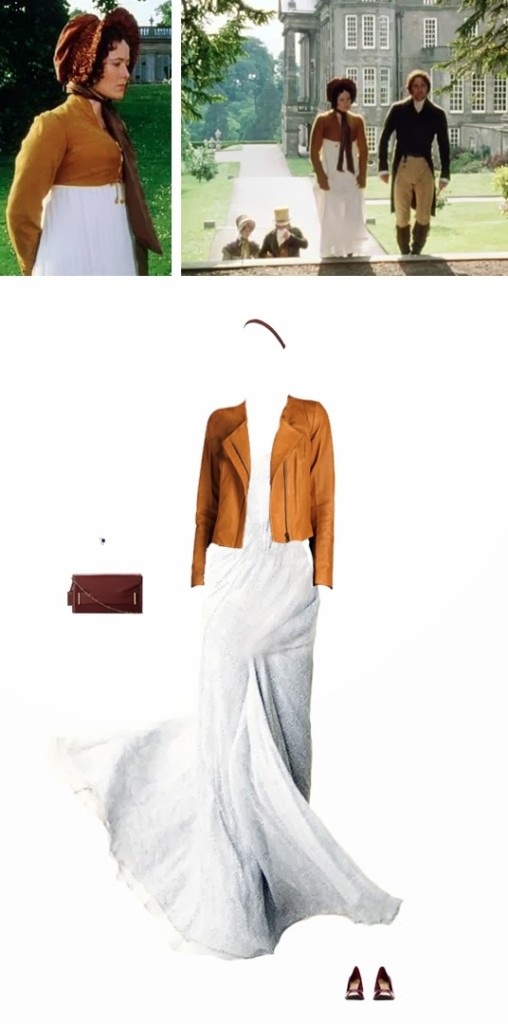 Dress – This silk patterned maxi dress in ivory with light blue is floaty and romantic.
Jacket – A leather jacket in cognac adds some structure and attitude on top.
Clutch – A burgundy clutch with a delicate gold chain detail.
Shoes – Cole Haan peep toe wedges in burgundy are perfect for exploring "extensive grounds" in style.
Headband – Another dash of red in this simple braided ribbon headband.
Ring – A simple gold and sapphire ring.