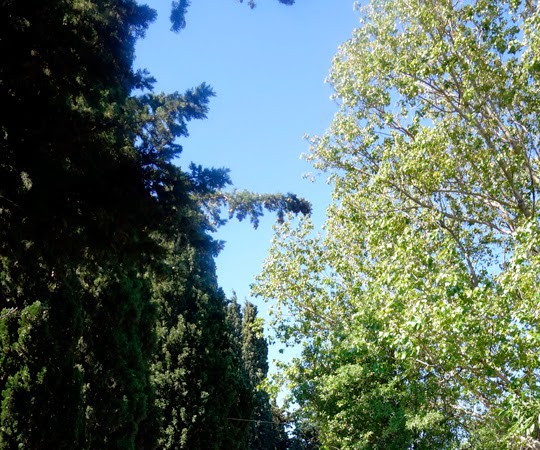 Visiting the Birthplace of Modern Medicine by Bike
Rob and I took our rental bikes this morning to visit the Asklepieion of Kos about 4 miles outside of town. In the summer, a touristy "train" can bring you up here from the harbor.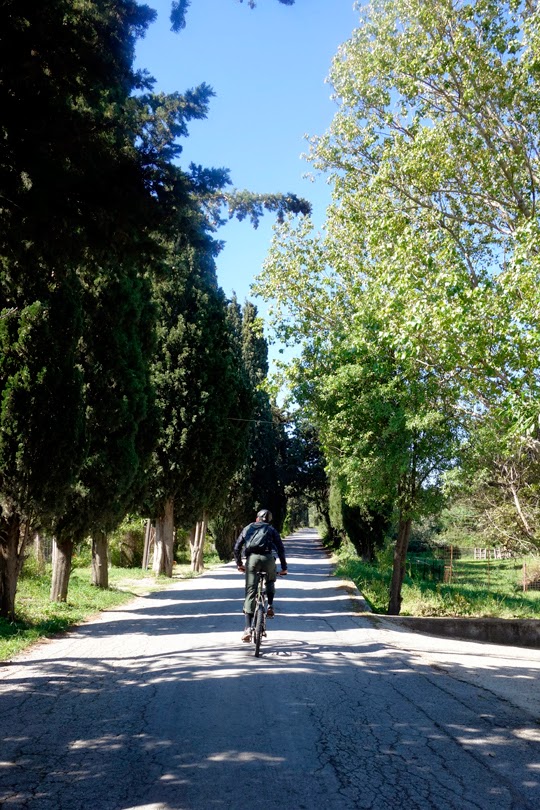 Built in the 4th century BC, this temple was a place of healing for the ancient Greeks, where Hippocrates studied medicine and categorized illnesses before going off to found modern clinical medicine.
A patient would make an offering and then sleep on a fur rug next to a statue of Asclepius. The dreams they had overnight dictated their medical treatment: anything from bathing to surgery to sleeping in a room with snakes.
The ruins are large – despite those pesky Knights of Hospitaller taking so many stones for all their medieval castles. Deep fields of wildflowers and lots of lizards.
I loved this ancient spring water fountain with tiny ferns.
The view from the top of the ruins is impressive. We could see all the way to the Turkish coast. I think I would have liked staying at this "spa" back in 300 BC.
There are a few old statues among the ruins.
We stopped for tall glasses of fresh orange juice at the museum cafe and then continued biking along the pretty wooded roads. It's easy to stumble across all kinds of unlabeled ruins on Kos. Who knows how old this wall might be?
Look how blue the ocean is today!
On the way down the hill, Rob and I stopped for lunch at a little taverna in Platani.
Started with a tomato and olive salad along with baked feta cooked with olive oil, spices, tomatoes and peppers.
Our mixed salad plate arrived and blew my mind: herb zucchini fritters, cheese stuffed red peppers, warm dolmas, cabbage rolls, fried cheese borek, a salad of fava beans and artichokes with dill, grilled eggplant, tzatziki, beets, beet greens and garlicky eggplant dip.
Whew…we ate all of it and then wiped the plates clean with bread. So good! Back in Kos Town, we worked and hid from our apartment's housekeeper on the patio of a friendly neighborhood wifi cafe.