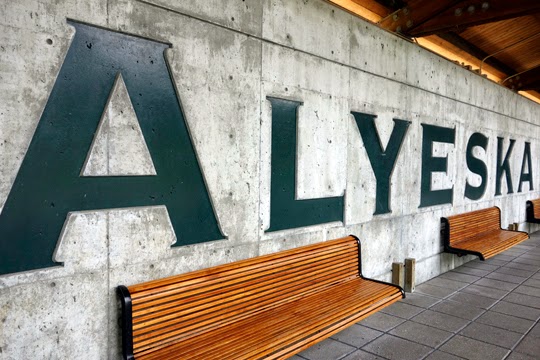 Cap your Alaskan Adventure with a Spa Day at Alyeska
A spa day is a perfect way to wrap-up two weeks of Alaskan hiking, sight-seeing and adventure. There are not many good choices for spas in Alaska. Alyeska is a hotel and ski resort just outside of Anchorage in Girdwood that seems to be the best from my research.
In the winter, the top of the mountain behind the hotel gets a whopping 650 inches of snow each season. Understandably, the resort is built like a fortress.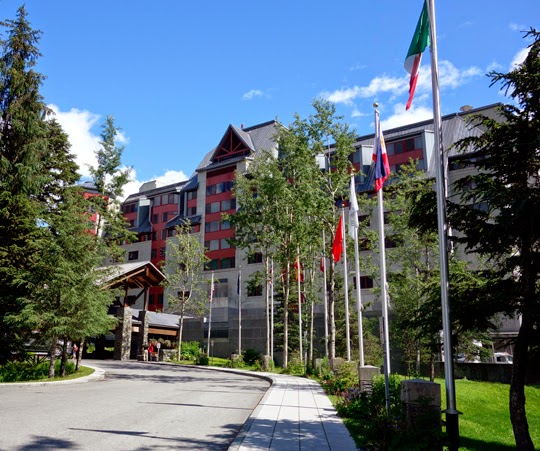 Amy and I arrived an hour early before our massages to spend some time in the hotel's sauna. You can add on an all-day pool pass to your treatment for just $10. The facility includes a salt-water pool and an enormous hot tub.
The spa staff greeted us with bathrobes and glasses of red bell pepper and rosemary water for our appointments. We both had 90-minute massages. Much needed with my legs still sore from hiking to the Harding Icefield. I sampled almost every fancy eye cream and oil they sold in the spa before we dressed and headed out for lunch.
We were seated next to the window in one of the hotel's restaurants for lunch. Salads and calamari with a restorative Monaco cocktail. We went back to swim in the pool and hot tub after lunch while the husbands finished their bike ride.
Along with seven restaurants, the Alyeska also offers tram rides to the top of the mountain, a disc golf course, yoga classes, and a handful of nice souvenir and gear stores. A perfect place to re-acclimate to civilization at the end of an Alaskan vacation.