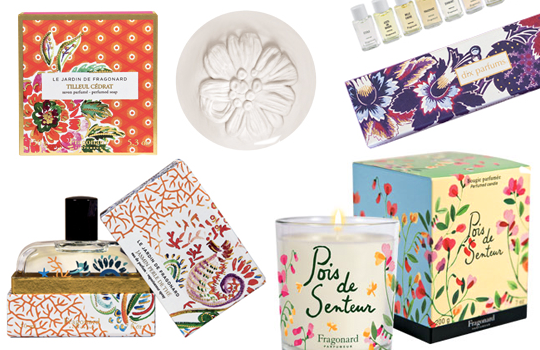 Fragonard: My Favorite French Perfumes
How has it already almost been a year since we were in France? A colorful mailer packed with samples from one of my absolute favorite French shops was just delivered by the postman and with it a host of nice memories. Rob and I stumbled into the Fragonard perfumes boutique in St. Paul du Vance, outside of Nice, where we had hiked for a fancy lunch.
We barely made it to the restaurant because I got so excited about the shop! Their packaging is adorable, with lots of bright floral and ocean watercolor designs. In the actual shops, you can buy dishtowels, totes, make-up bags and scarves decorated in the same style.
Buying perfume online is a bit of a fool's errand – but I recommend starting with one of their affordable sampler sets. For $35, you can get a sampler of 10 perfumes or for $25 a set of 5 natural eaux de toilette scents. I have the 5 piece set and love mixing them in with other perfumes.
Just what you need for the start of fall: a few new French perfumes for your collection!