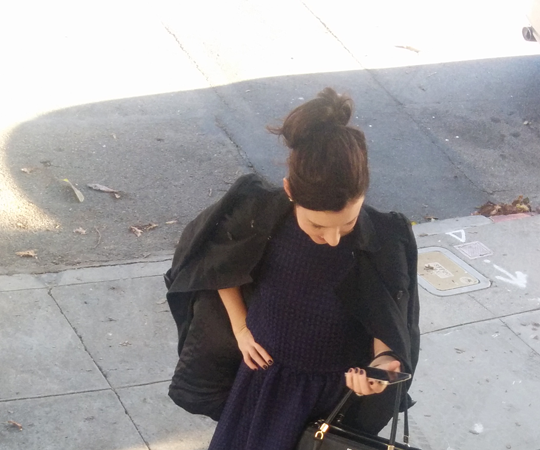 What to Wear: Dinner Out in the Mission
Rob captured a few photos of me waiting for a Lyft pickup on Saturday night. We were meeting my sister and brother-in-law for a birthday dinner in the Mission – the current hub of the hipster foodie scene in San Francisco. Skinny jeans are de rigueur, but isn't it nice to dress up if you're going to eat in fancy restaurants?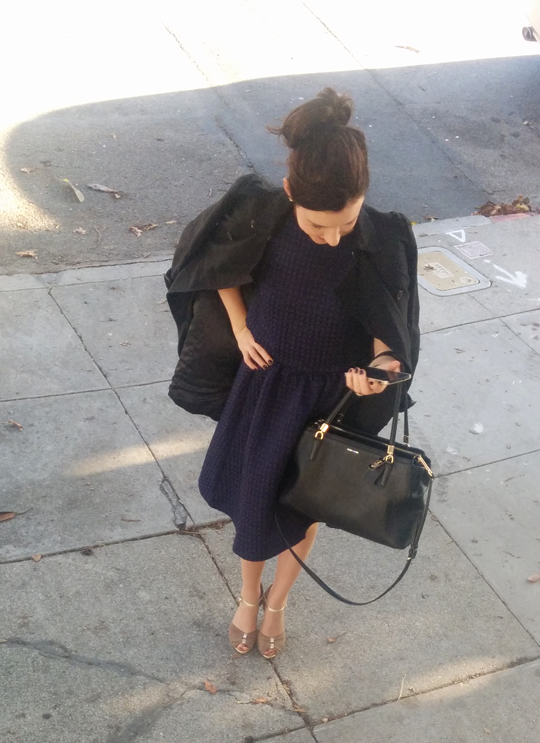 I finally wore my navy midi skirt with the matching crop top for this night out. It's the same combination that I styled six ways in a post earlier this summer. Paired the pieces with beige suede and gold Seychelles pumps, DKNY nude micro-fishnet tights, a fresh mahogany manicure and black Coach bag. A Zara black trench coat thrown on top because – no matter how warm it may seem – you should ALWAYS take a jacket out a night in San Francisco.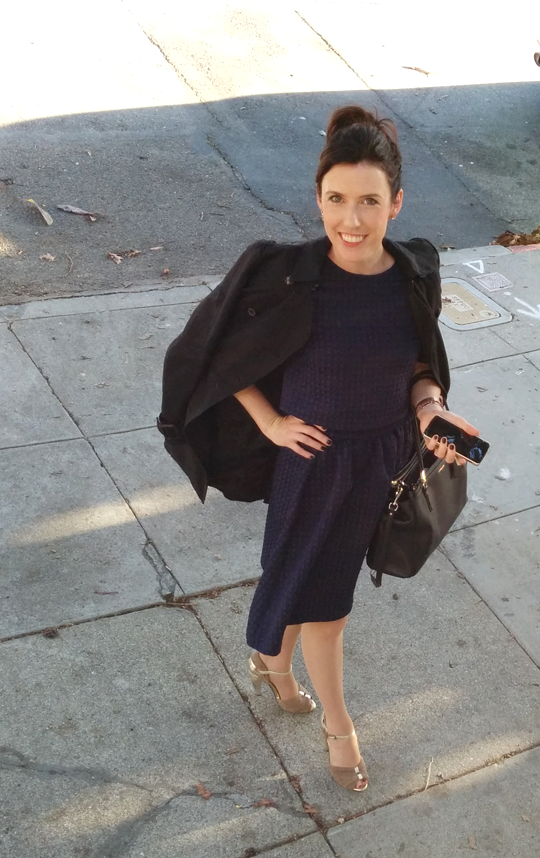 We started with dinner at Garcon: cocktails, oysters, mussels, steak frites, roast pork and pan-fried brussels sprouts. Then, truffles from Chocolatier Blue for an intermission. The sangria truffle was the best!
Onward, to dessert of flan sitting at the bar at Cha Cha Cha. Finally, fancy digestifs – ranging from heirloom vermouth to liquid nitrogen cocktails – at Commonwealth before calling it a night. I walked home from the Mission in the heels – they're quite comfortable!