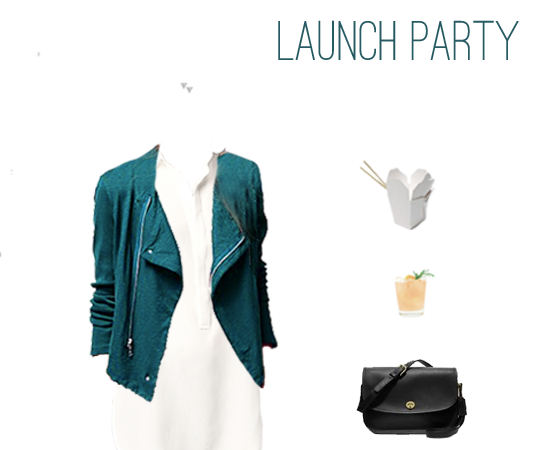 What to Wear: Tech Startup Launch Party
Silicon Valley's tech scene is booming and there are company launch parties in San Francisco almost every night. The dress code for these events is casual, but modern – think "art director" or "PR agency account manager." Food is served in Chinese takeout containers by waiters in logo unitards. The cocktails flow as freely as the hashtags. Pull your hair in a loose top knot, put on some bright lipstick and dig out your weirdest pair of pants…it is time to launch!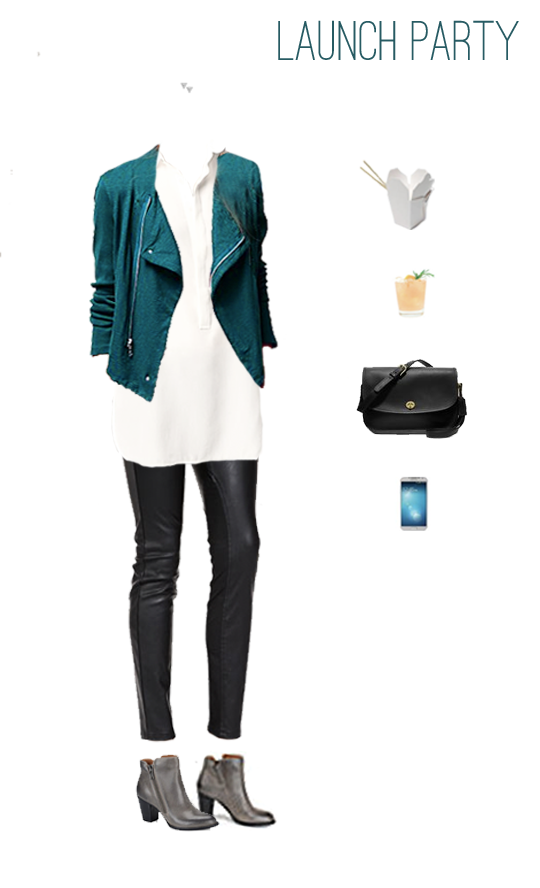 Pants – Weird pants are the thing to wear to this kind of party. I saw everything from harem to palazzo at an event on Wednesday. Weird pants are casual but showcase that you're in on the latest trends. How about a pair of comfy "leather" leggings as a starting point.
Tunic – A classic white tunic on sale from Banana Republic.
Jacket – This emerald green moto jacket is blazer-adjacent.
Booties – I really like these $150 stacked heel gray booties. Plus, sensible enough for biking or walking around town.
Purse – A cross-body city bag from Coach fits your smartphone.
Earrings – Silver studs.