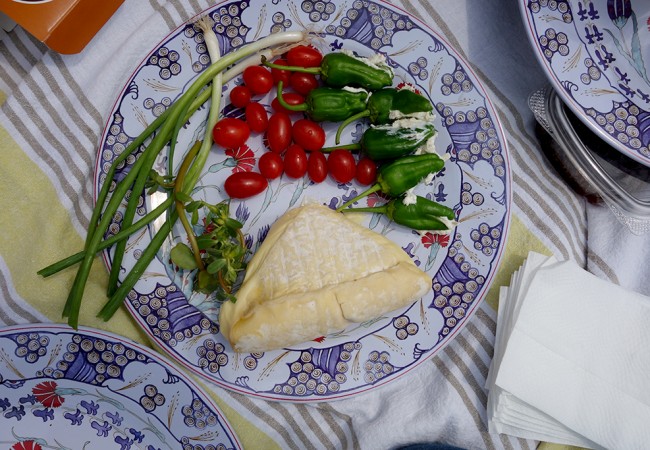 San Francisco Picnic with Opera in the Park
Oh my! We have been so busy the last two weeks. A picnic with the San Francisco Opera was quickly followed by two dinner parties, a volunteer day, a fundraiser gala and a family vacation to Santa Cruz. Let's start catching up!
Every year, the San Francisco Opera puts on Opera in the Park as the official kick-off for their season. It's also the unofficial kick-off for San Francisco's late summer heatwaves. After a Sunday morning of catching up on work, my friends Greg and Kevin invited me out to Golden Gate Park for the picnic. I didn't have any time to plan, but thankfully, my picnic supplies are always on hand. These tin Mottahedeh picnic plates are one of my favorite things ever.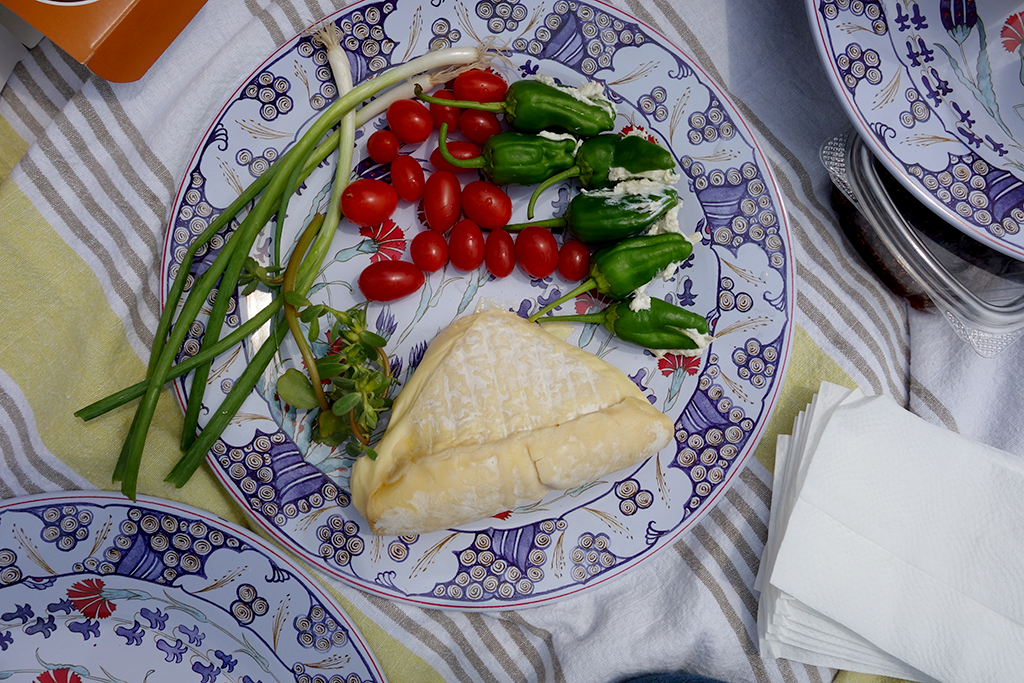 Menu
Greg and Kevin provided most of this delicious feast!
Padron peppers stuffed with artichoke lemon spread
St. Albray stinky french cheese
Truffle mustard & fig jam
Green peppers, tomatoes, purslane
Smoked salmon, salami and prosciutto
Baguette and various crackers
Mimosas
Cookies and chocolate cupcakes
We enjoyed the massive gourmet spread while holding up the traditional "Bravo!" signs sold by the San Francisco Chronicle. Such a fun tradition!