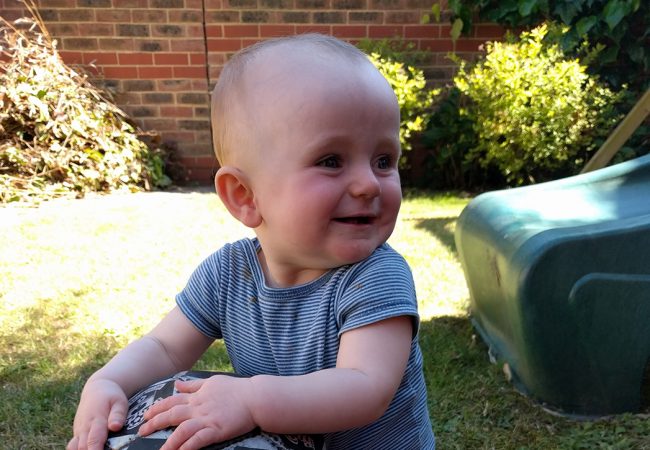 Staying with Baby in Lovely Lymington, UK
Lymington is a seaside town in Hampshire on the south coast of England, facing across the Solent to the Isle of Wight. It is a very quiet spot, popular with retirees and nearby locals "on holiday" at the nearby New Forest (which was declared "new" in the year 1079). It is the home of our good friend Josh and his two daughters, Molly and Lauren, and our first two-week stop on this vacation.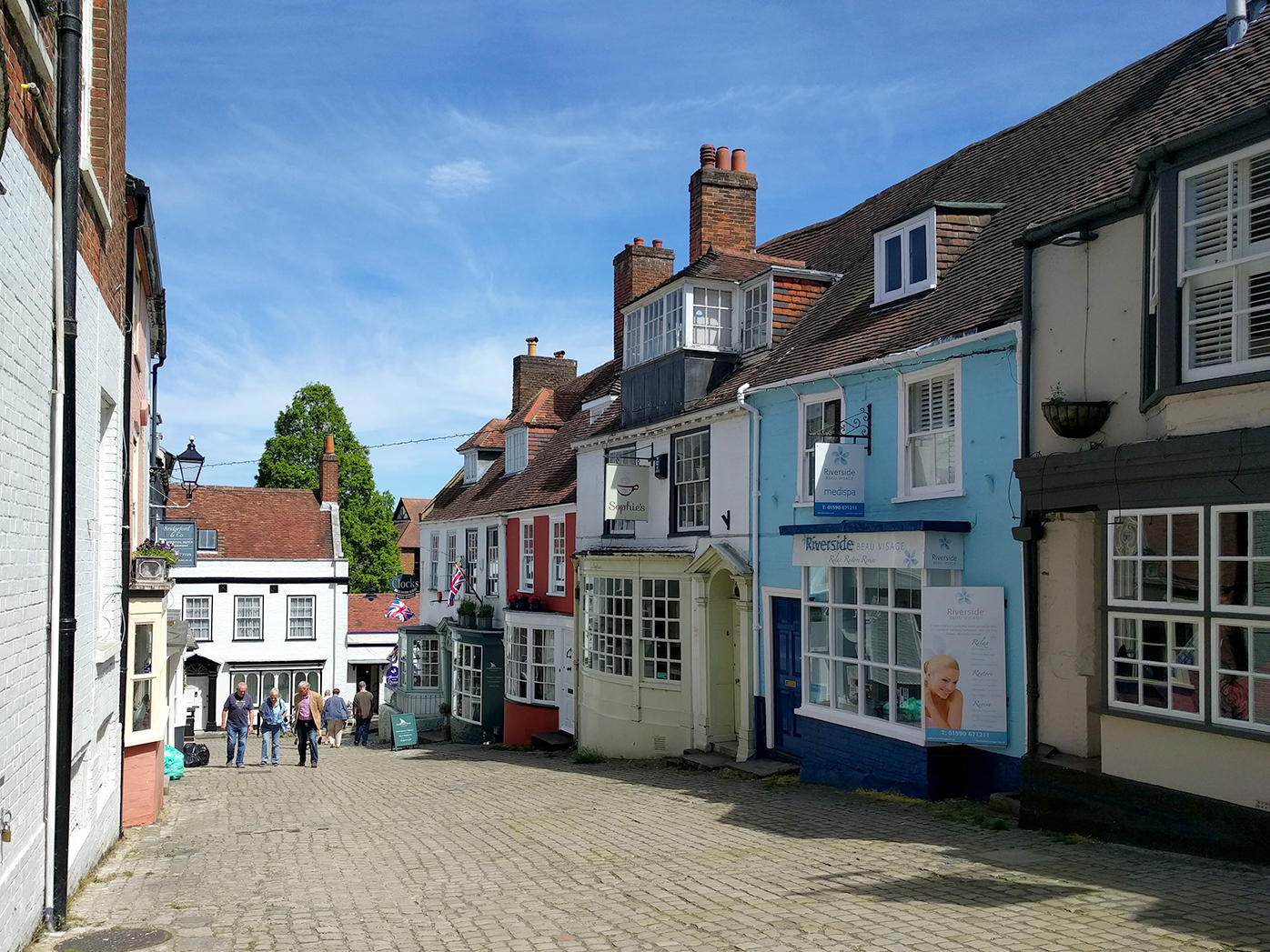 Josh is an amazing vegetarian chef who has been cooking non-stop for us since we first arrived. There's nothing more cozy than a British kitchen, with herbs in the window and a small table built in to the cabinetry.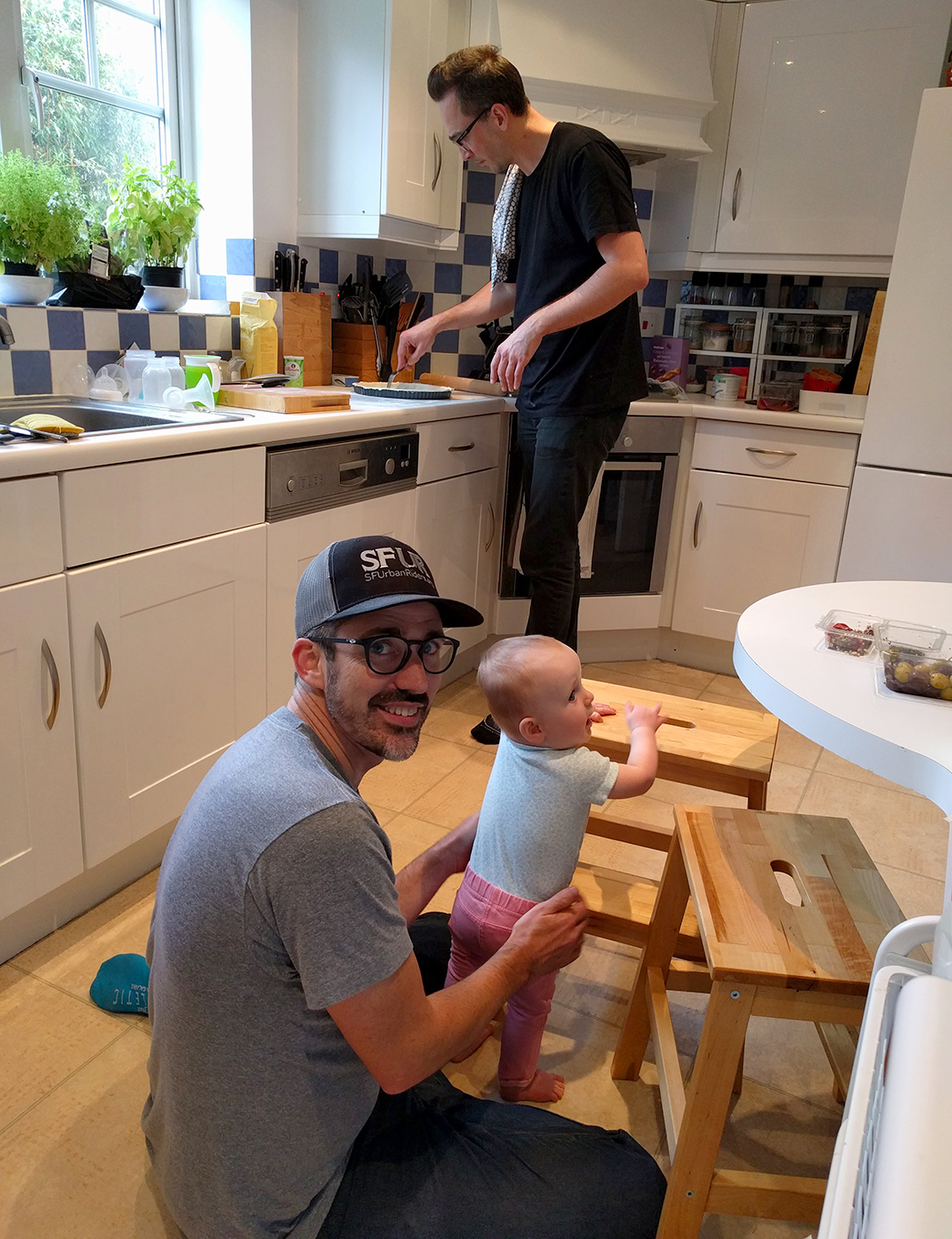 His daughters are absolutely in love with Lucy. She is being adored every minute of the day. We've been paying them to watch her after school so we get a few hours of work in, so handy! She got over her jetlag in about three days.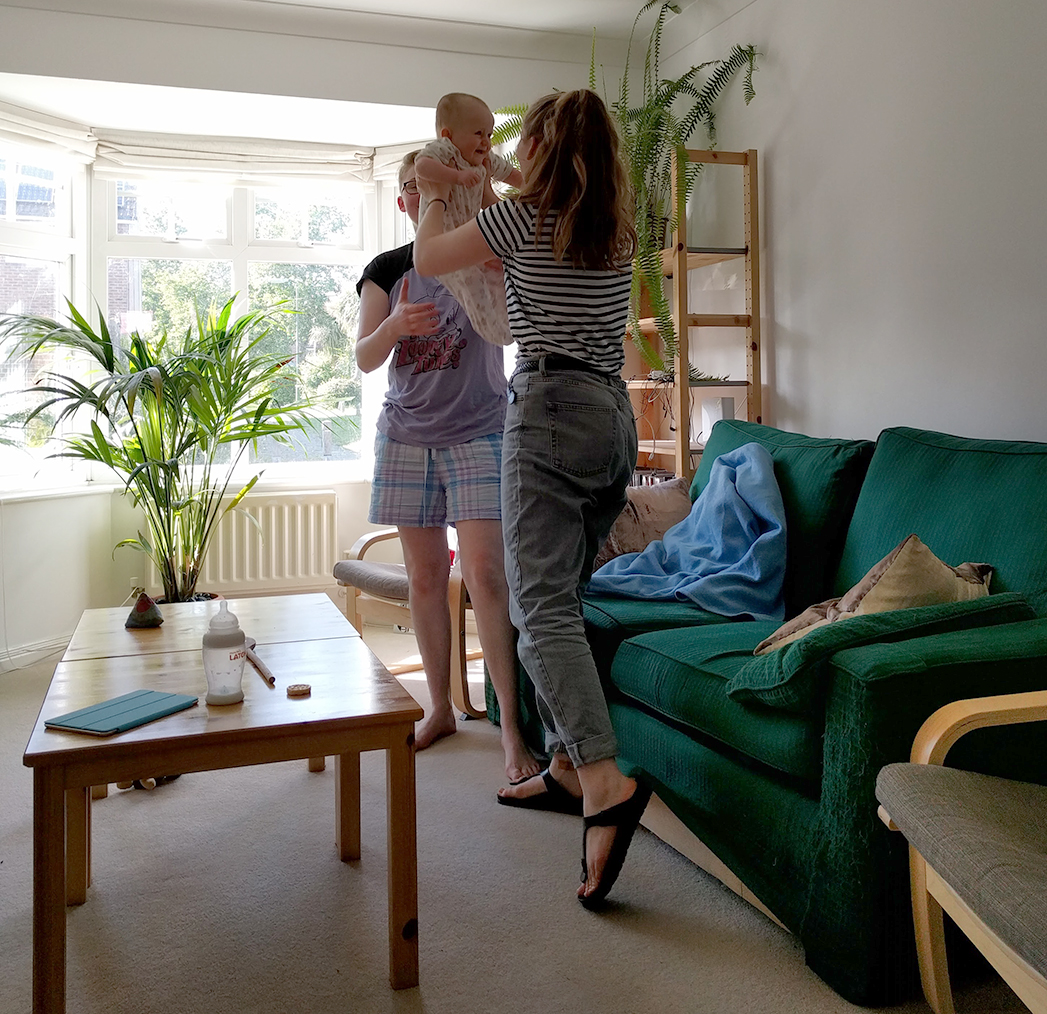 From Josh's house at Paddock Gardens, it is a 10 minute walk to the High Street in town. There's a market on Saturday with lots of plants, breads, cheeses and meats for sale. The local market sells delicious baby food, including Moroccan and Greek recipes.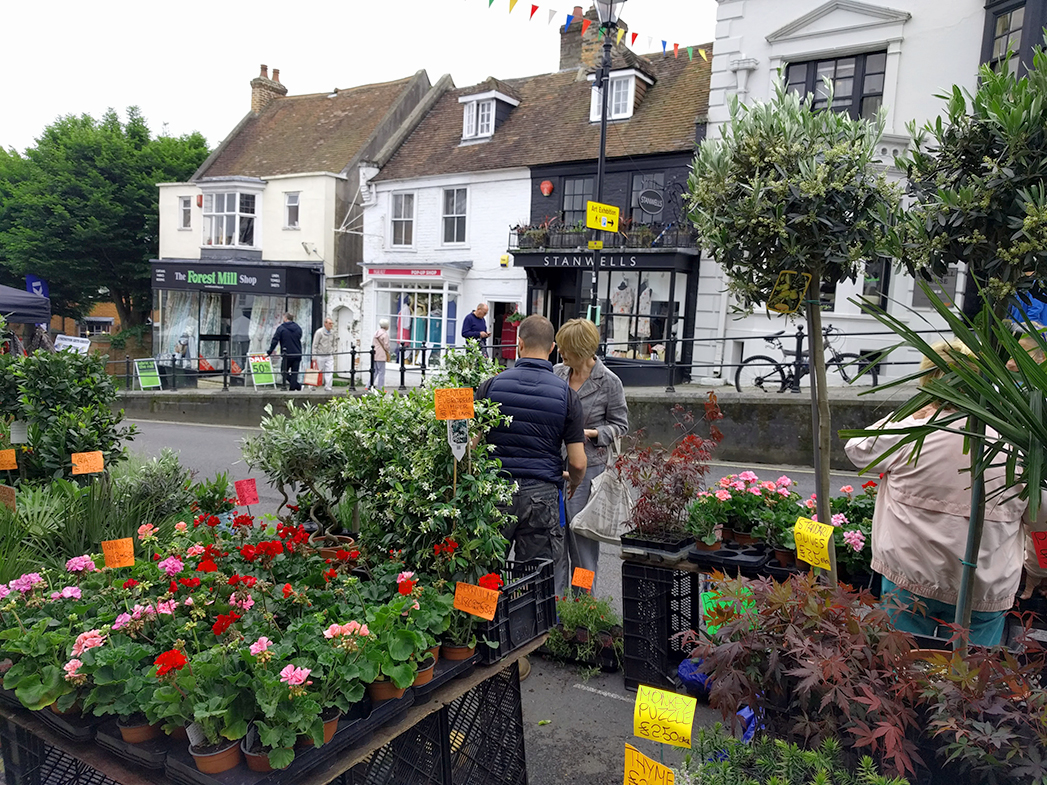 This main street is lined with charity thrift shops, tearooms and a couple small hotels. Mandatory bunting is installed.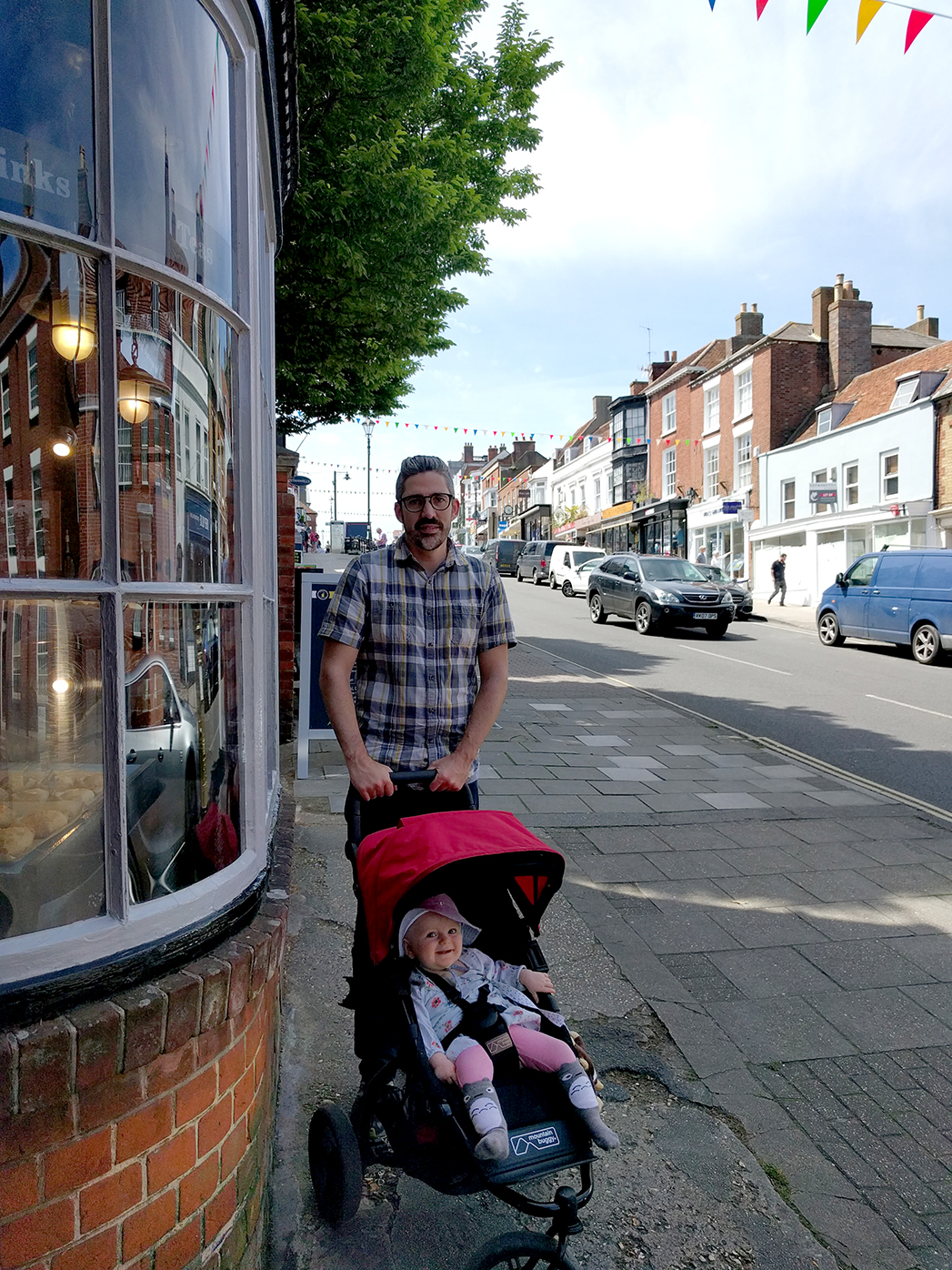 There's an old church in the center, with a lush cemetery and park in the back. The majority of the headstones are so old that all the lettering has been worn off.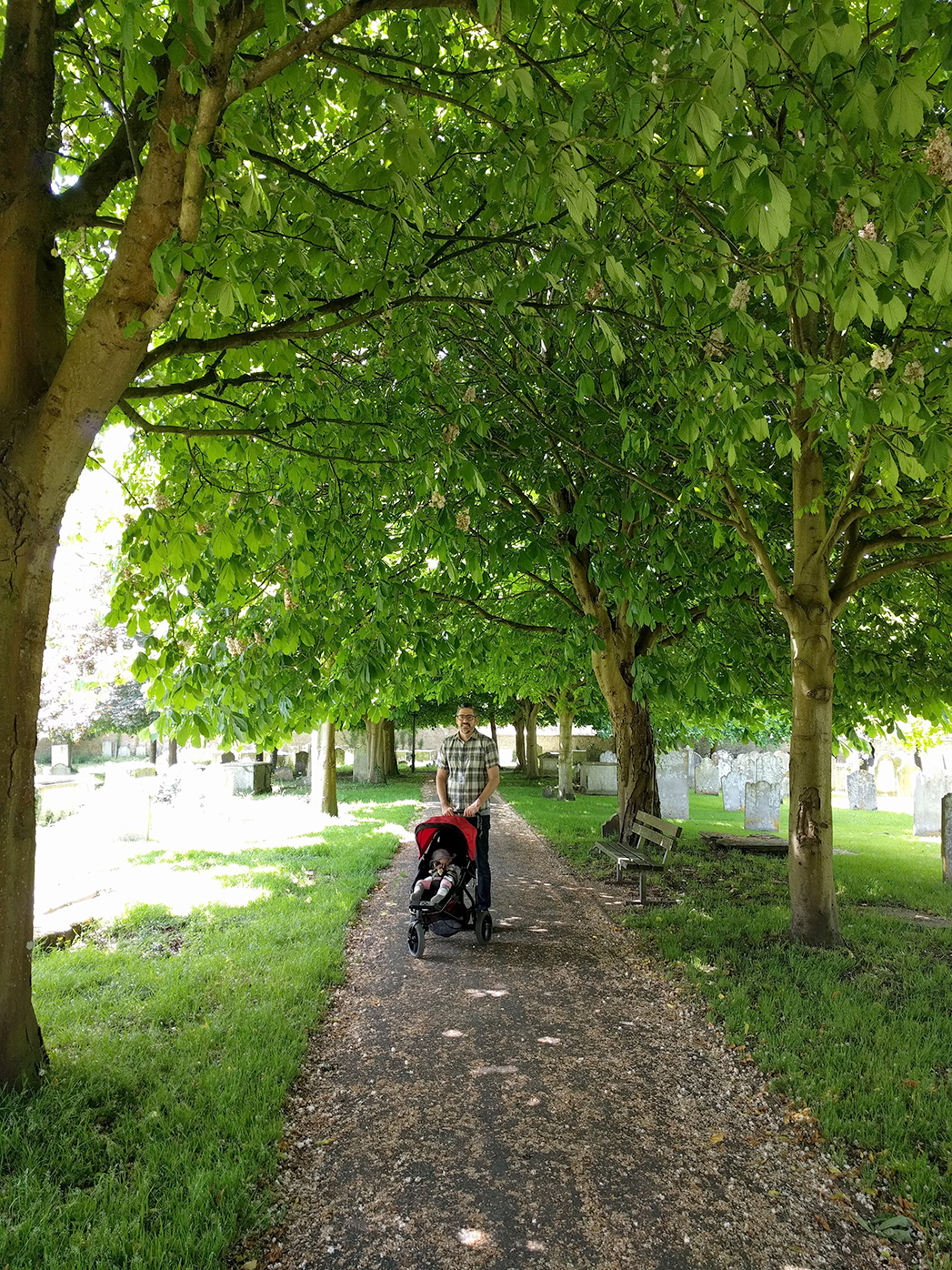 Lucy and stopped in one of the tearooms in town for a local crab sandwich one day. The New Forest Ice Cream is also pretty good.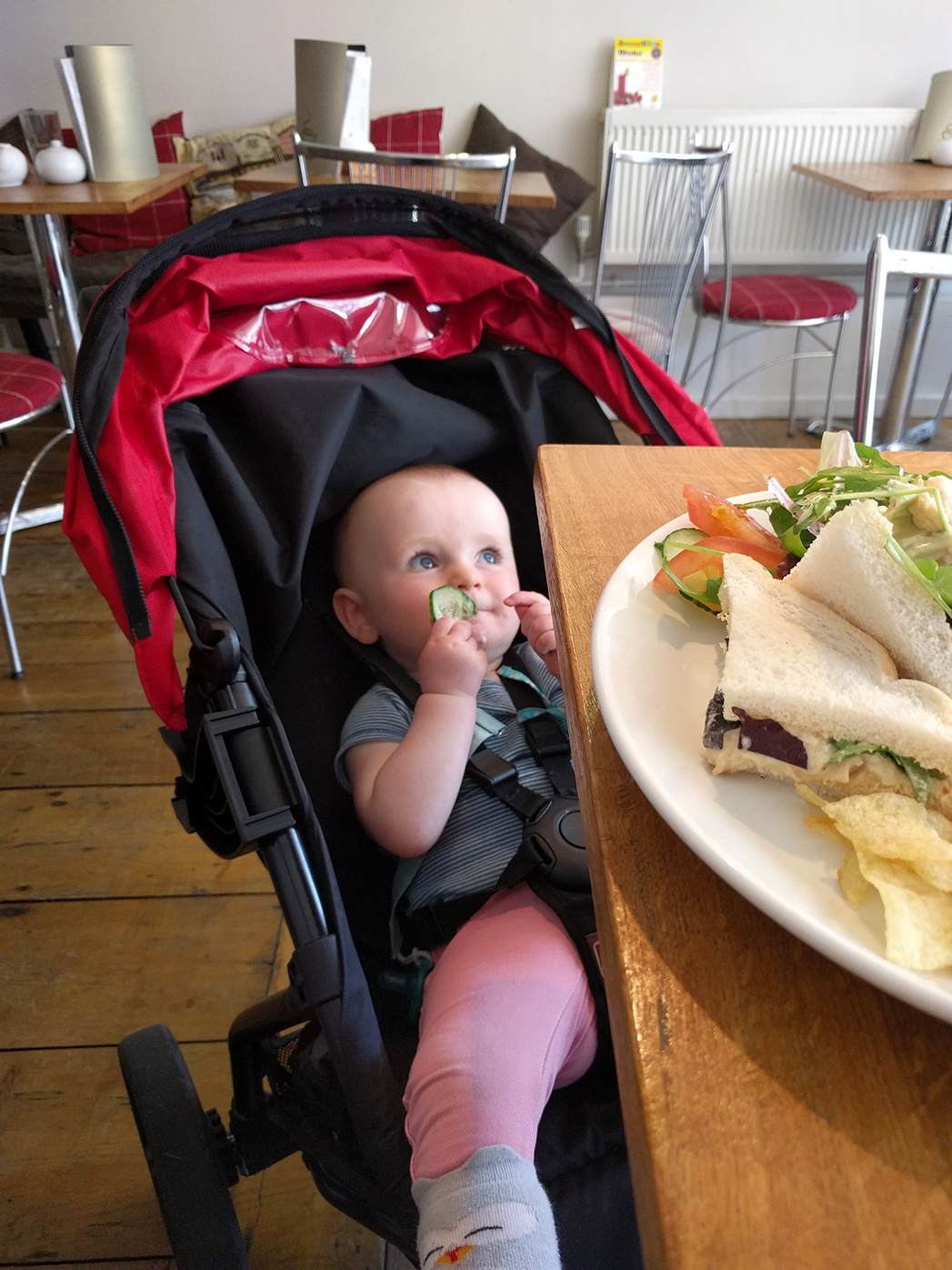 The homes are incredible small, cheery and cute. This is captain's row.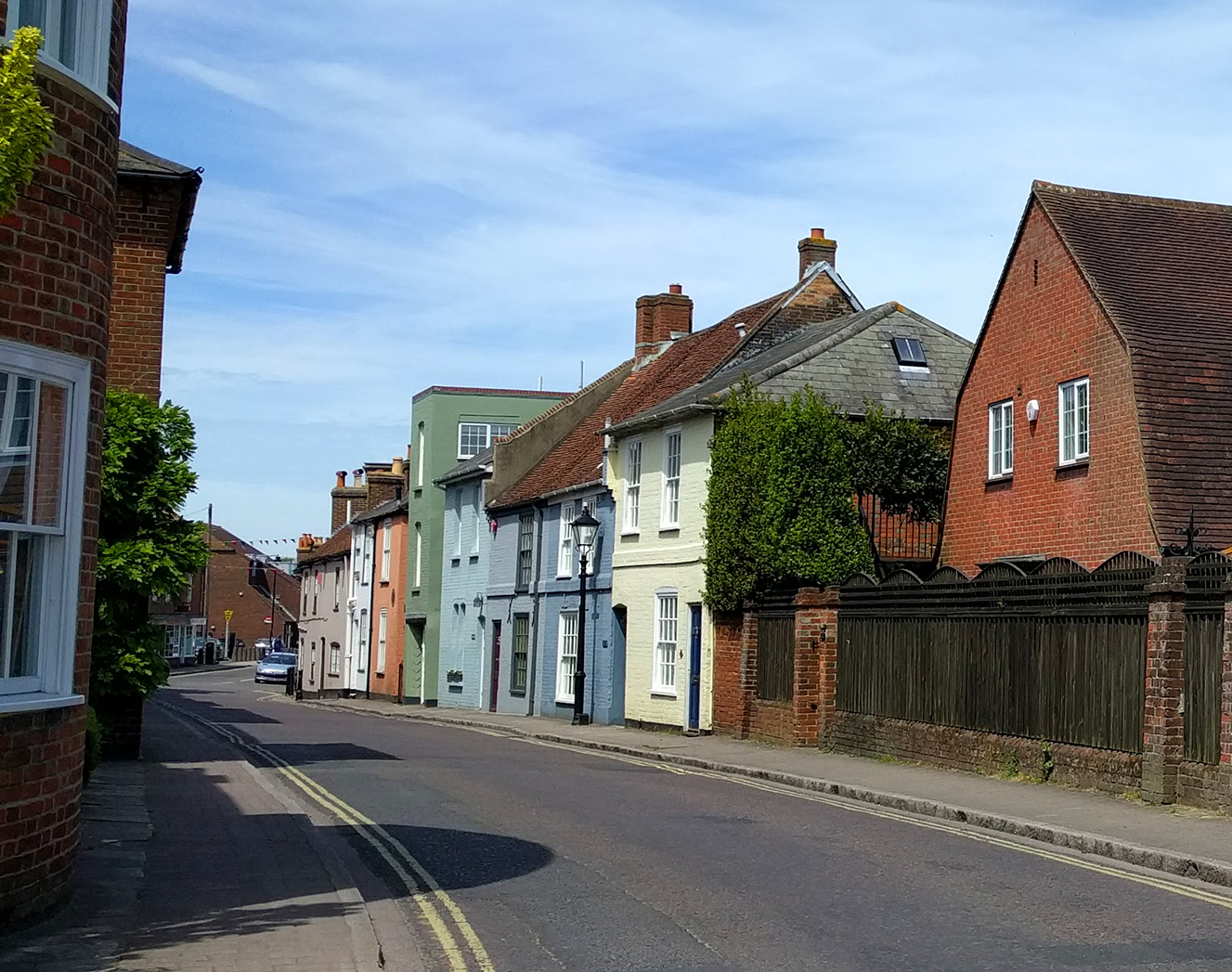 Sidewalks are not always manageable, even with our tiny stroller. Most of the shops are inaccessible with tiny doorways and stairs in, not to mention the hazards of Lucy possibly pulling everything in reach off the shelves.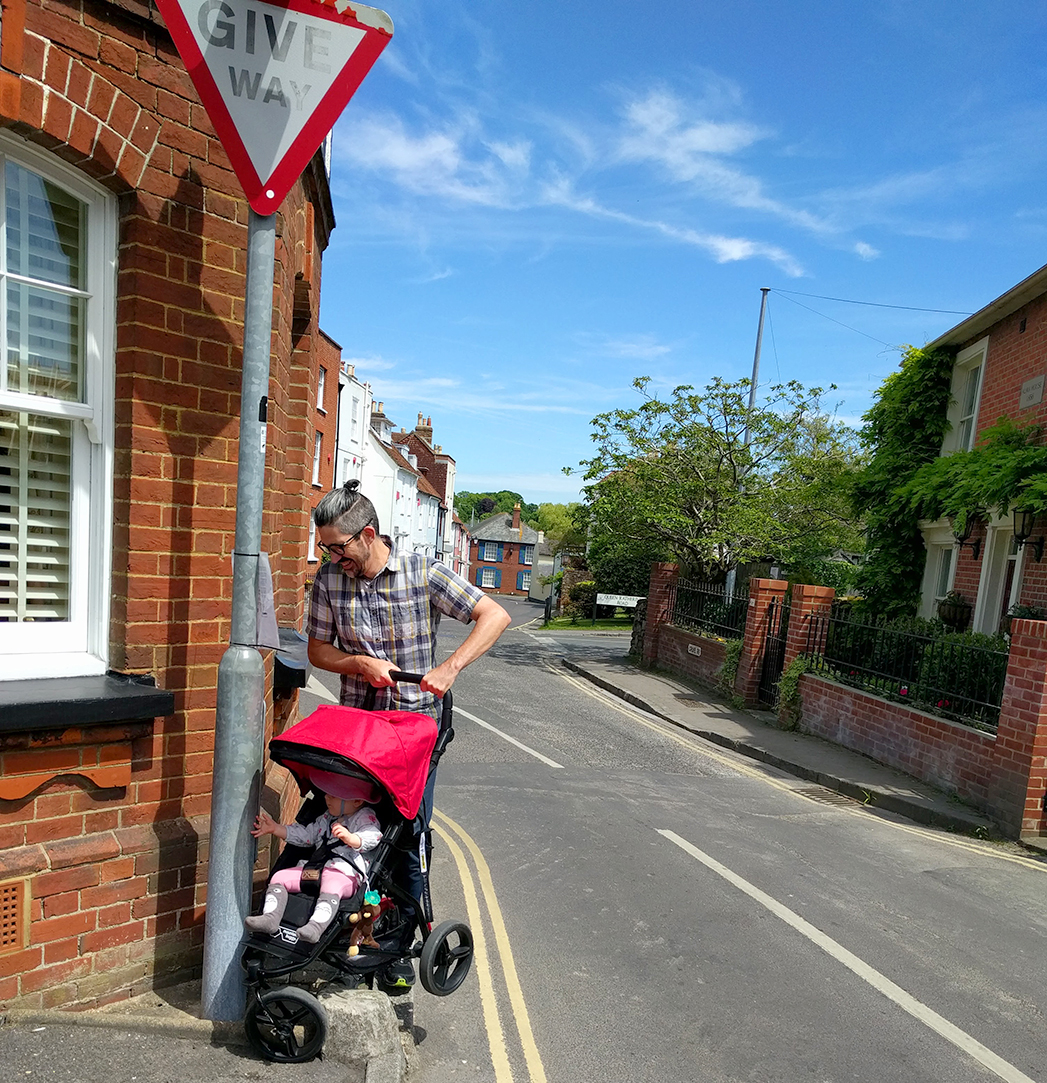 There's a small park behind town called Grove Gardens. We had a nice time playing with Lucy in the shade there.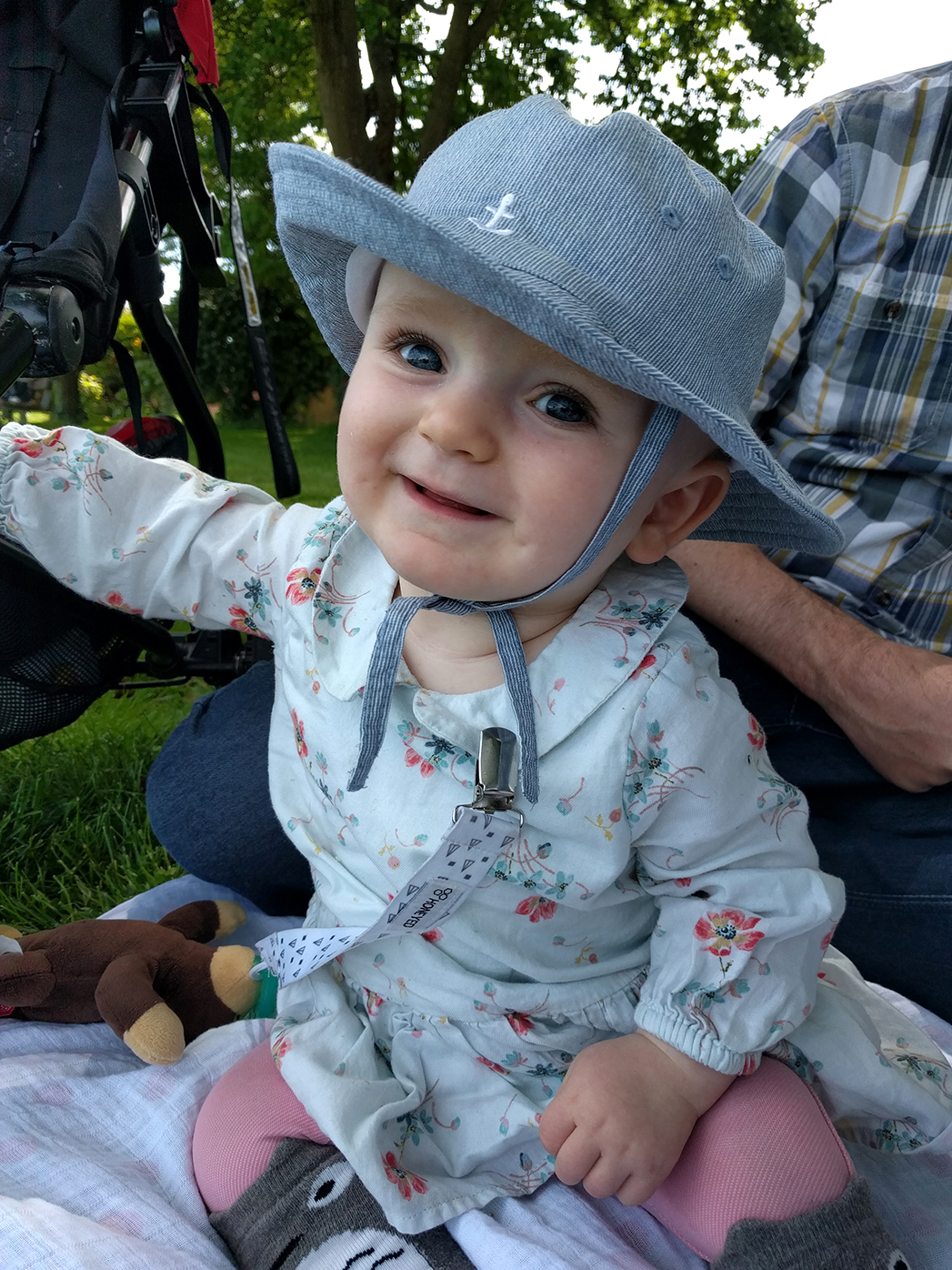 People still have milk delivery in glass bottles here. It's a very politically conservative area and not very diverse.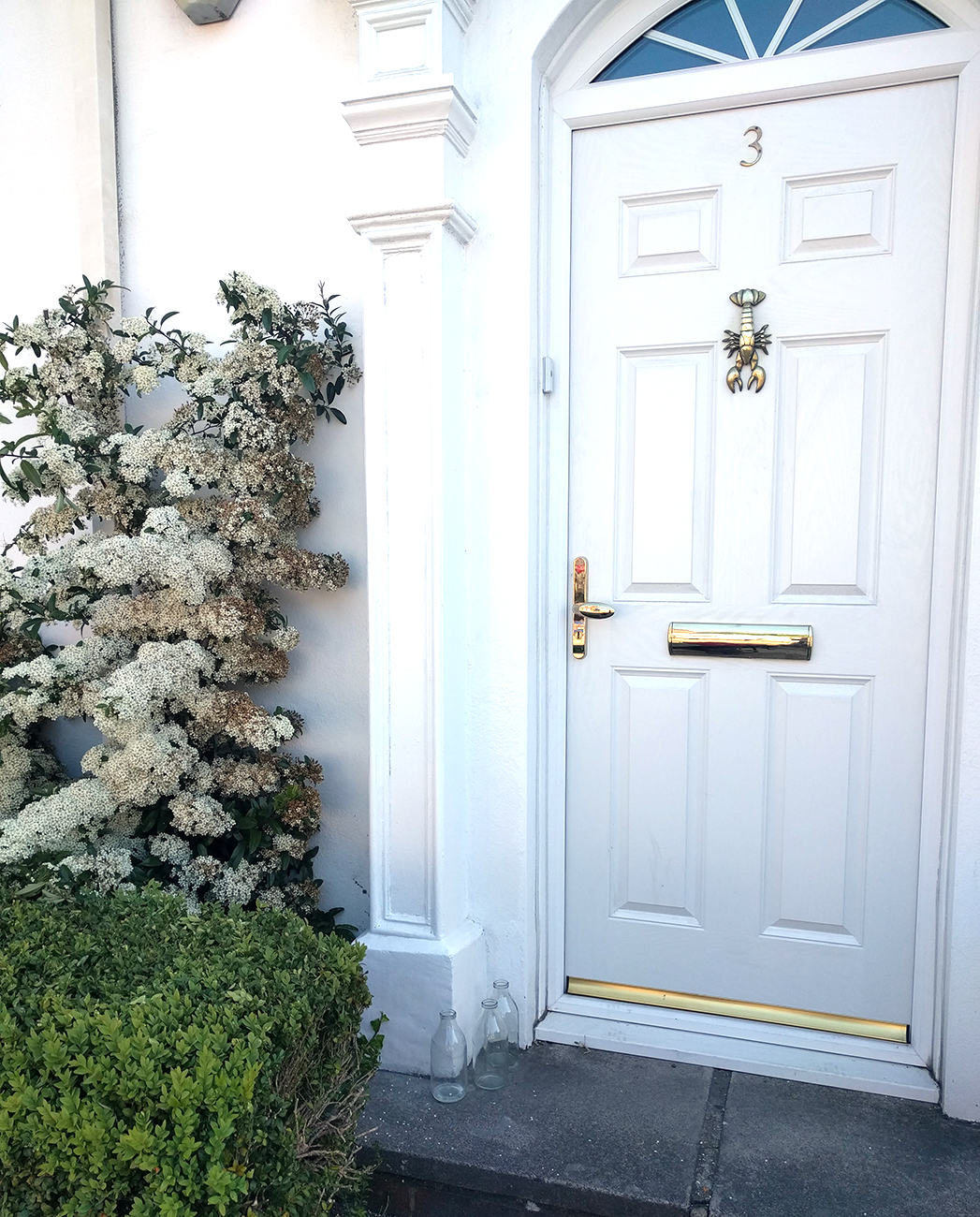 The town's buildings seems to get older as you get closer to the water. The Quay (photo at the start) has cobblestones and was originally very seedy. Lymington's history involves a lot of smuggler trade over the decades. You pop out on the other side at the harbor. They sell plastic buckets and lines for tourists to catch crabs here.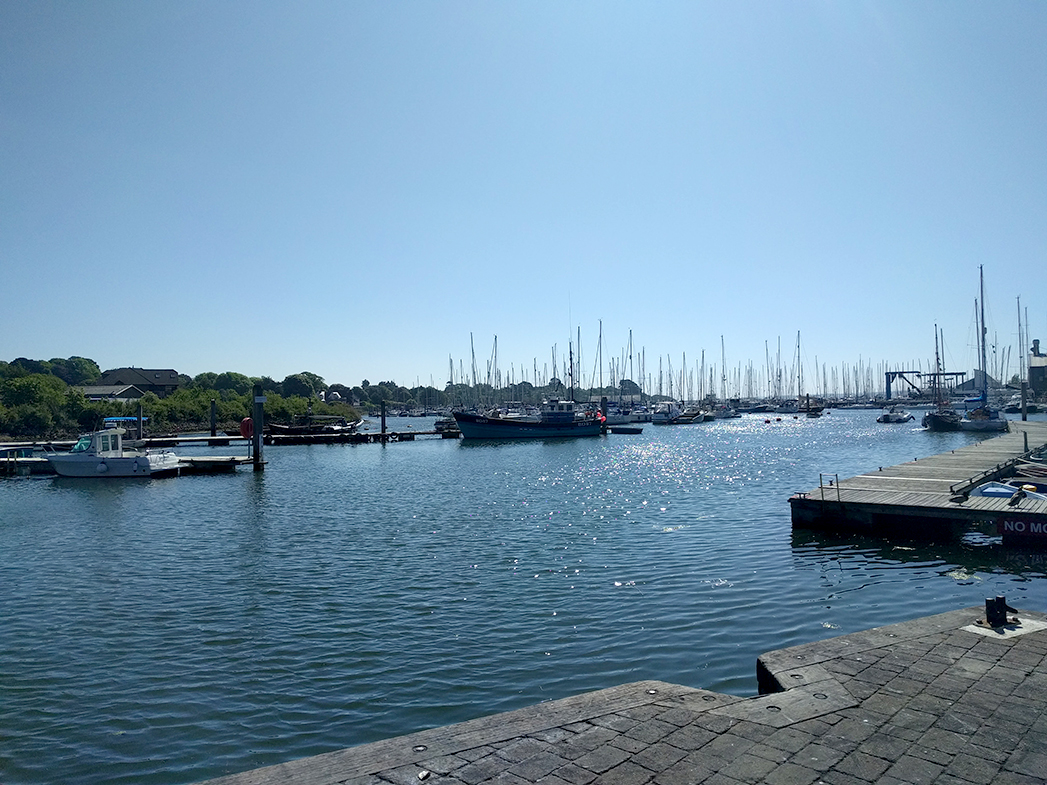 It's still an active fishing port, although most of the economy is tourism now.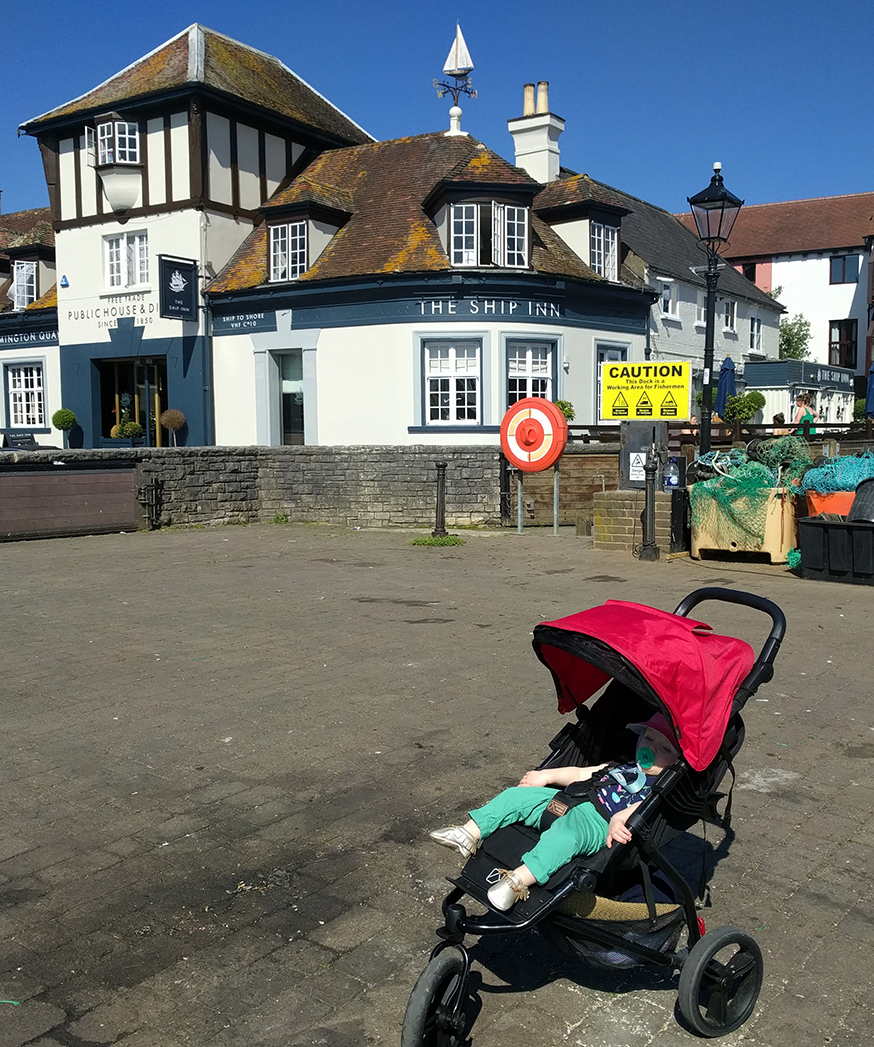 From the harbor, you can walk down along the ships and past the lifeboat station. The houses are small and perfectly groomed.
(As you can see, we've had quite a range of weather this week) The waterfront eventually turns into the old salt marshes which they used to make sea salt until Victorian times and are now a nature preserve with lots of birds.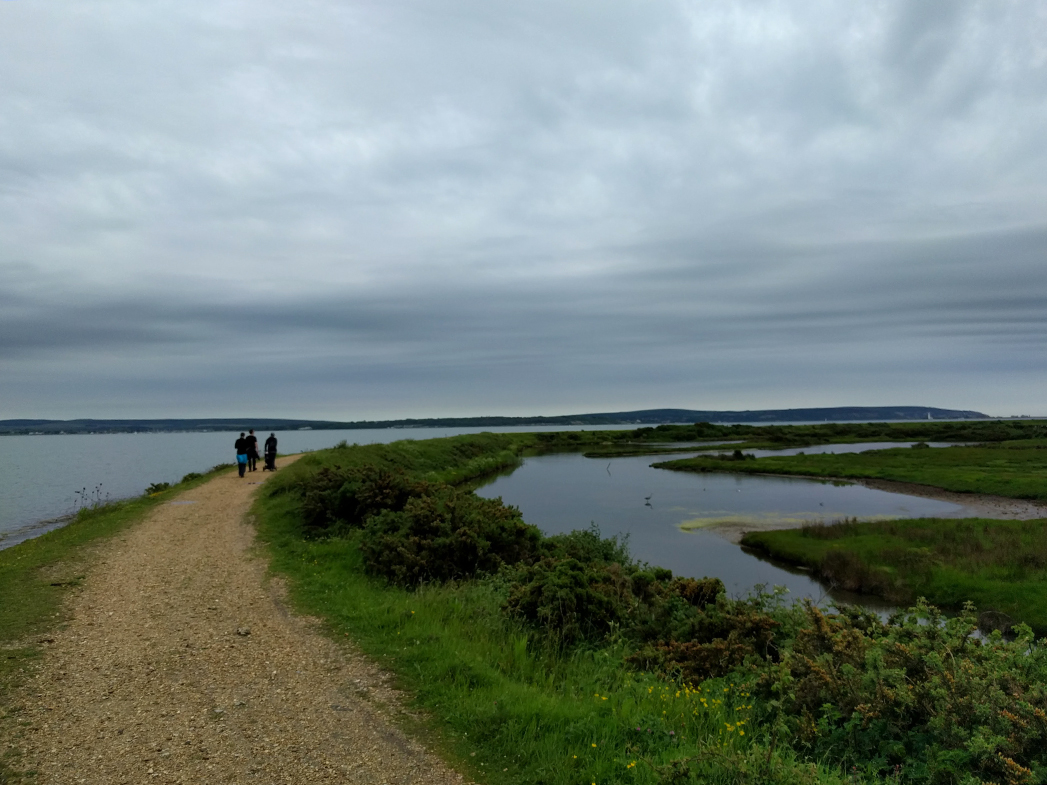 Once you cut back in from the salt marshes, you hit oak woods with lots of thatched cottages and small pubs. The road takes you straight back home.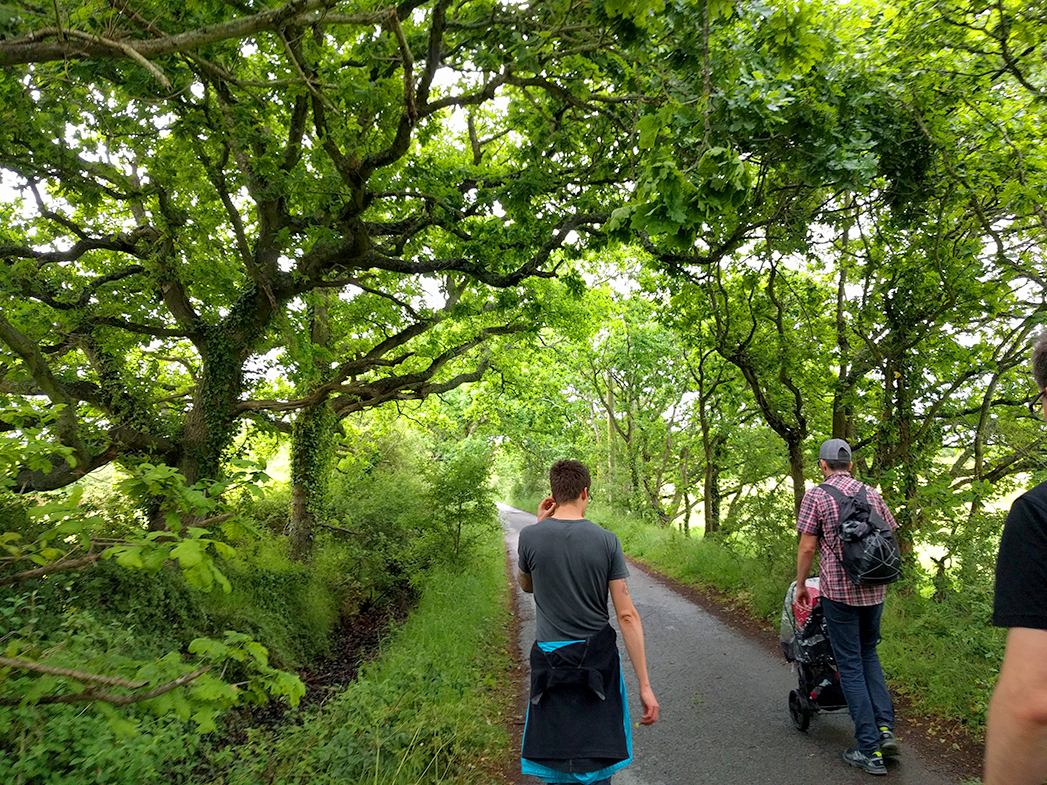 I'll post more about all the parties we're been hosting in the garden here, but the short story is we've been eating a ton of English cheddar, tea, clotted cream, scones, jam, honey and other delicious treats.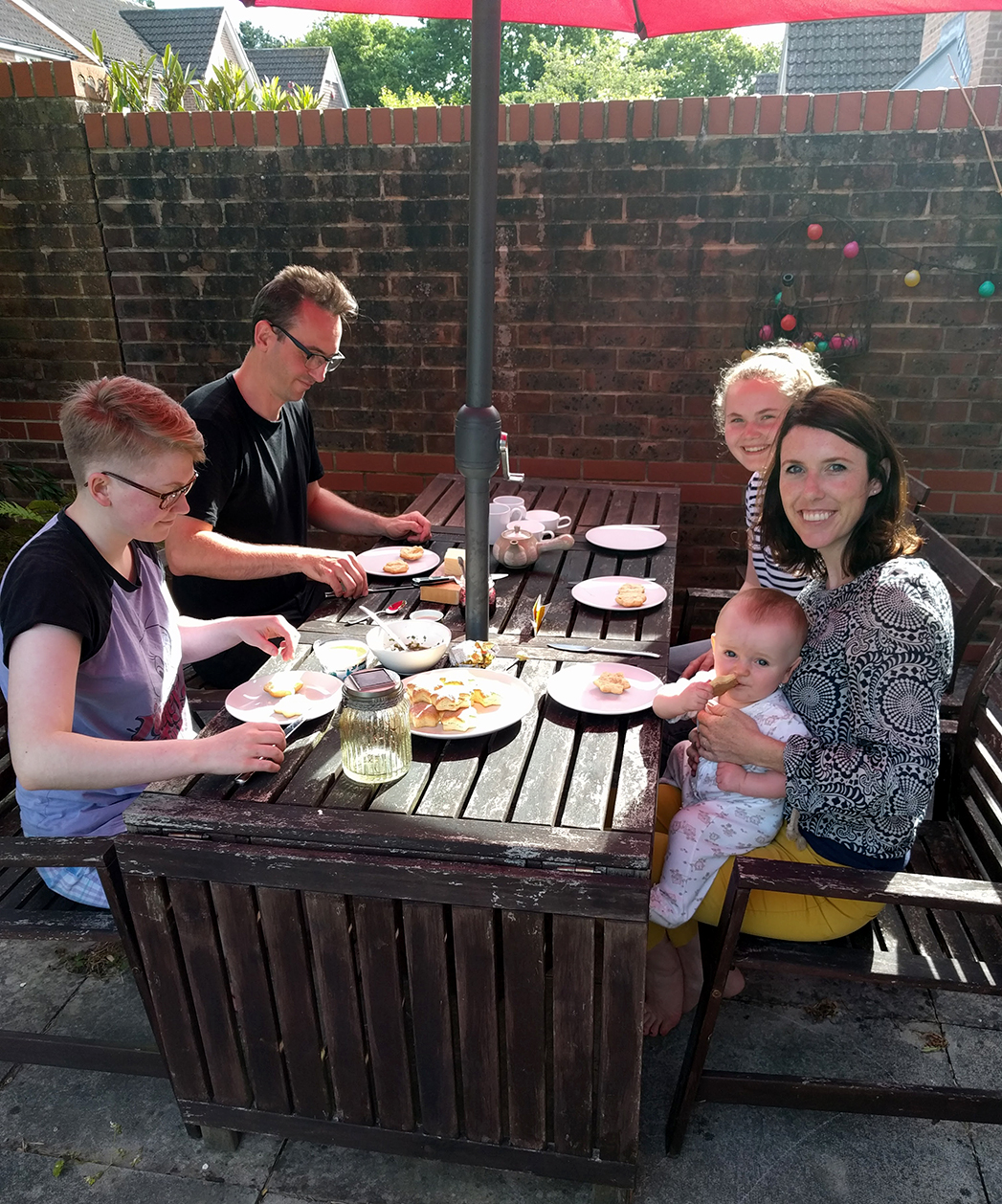 Also coming soon: recaps of our day trips to Portsmouth, Mottisfont and the New Forest!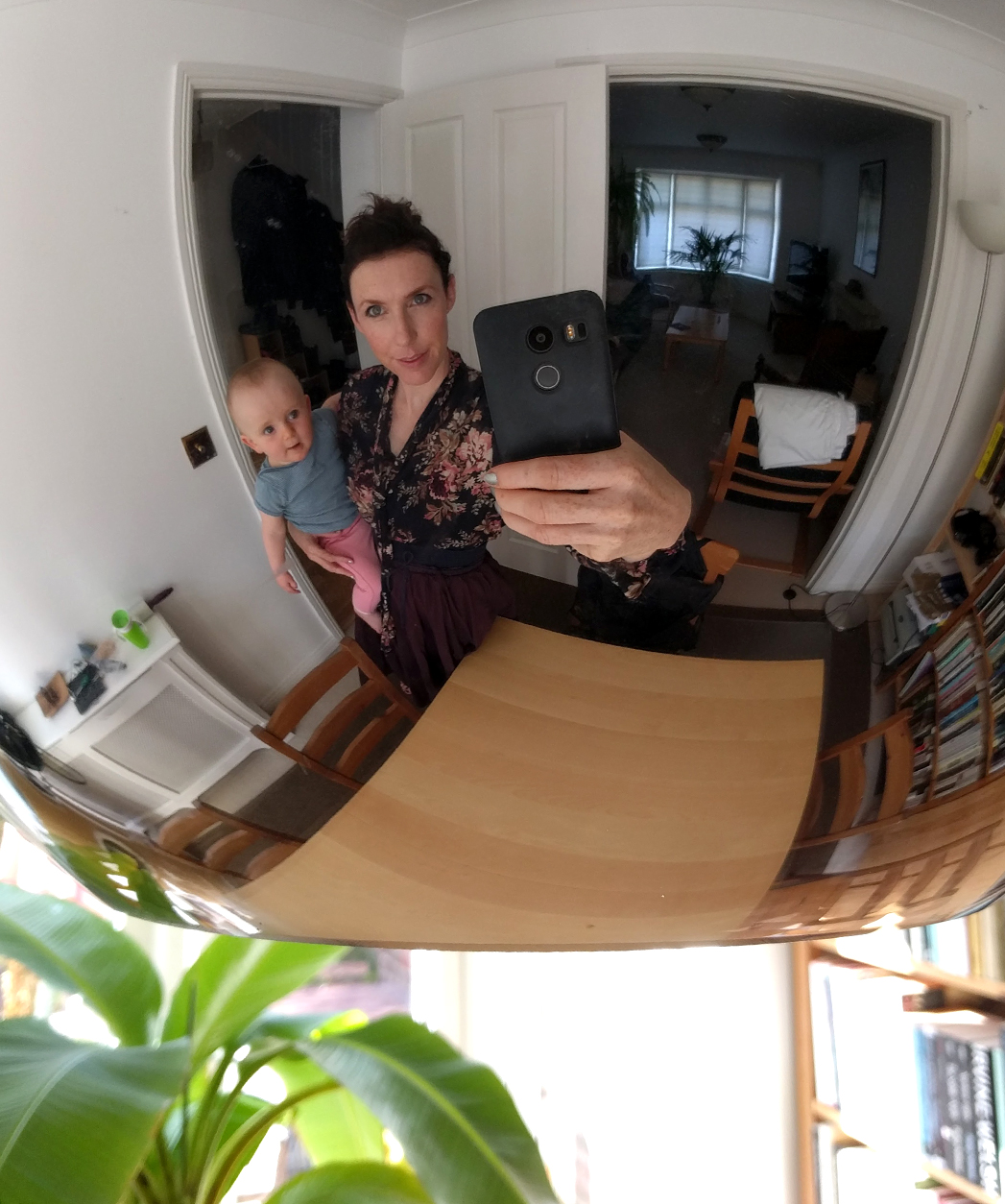 At 9 months old, Lucy has learned to really, officially crawl here and to point at things. She's loving it! And we are, too!