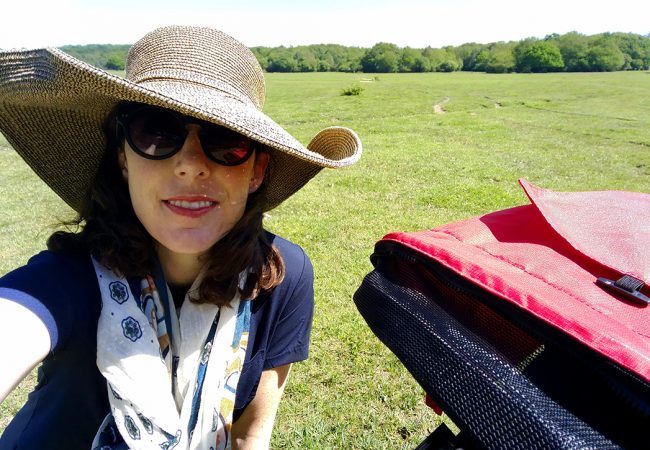 Exploring the New Forest by Bike and Train with Baby
Lymington is right outside the lush New Forest, packed with oak trees, ferns and wild ponies. It was a must see during our two week stay in Hampshire. We approached it two different ways with Lucy in tow.
Balmer Lawn by Rail
A £4 return ticket takes you from Lymington to Brockenhurst on a train line that only runs between the two tiny towns. You'll need a hand getting the stroller on and off the train ("mind the gap") but locals are happy to help. It's only about 15 minutes to go the 5 miles over. Lucy loved it!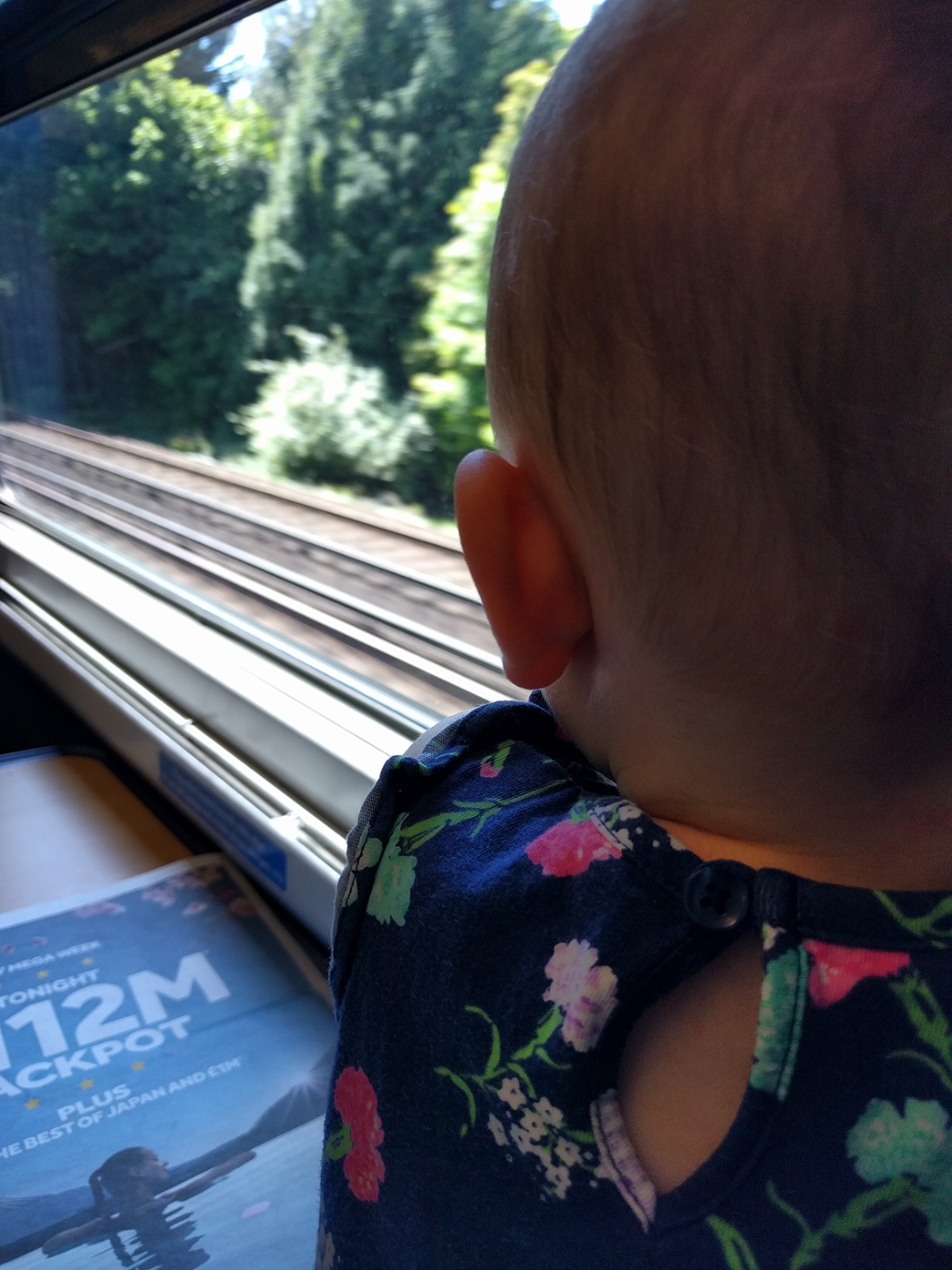 Once you're in Brockenhurst, walk up the main road about half a mile until you cross a bridge over a river. There's a sidewalk the whole way, but it isn't the most pleasant road. Turn right and walk past a hotel to cross into Balmer Lawn.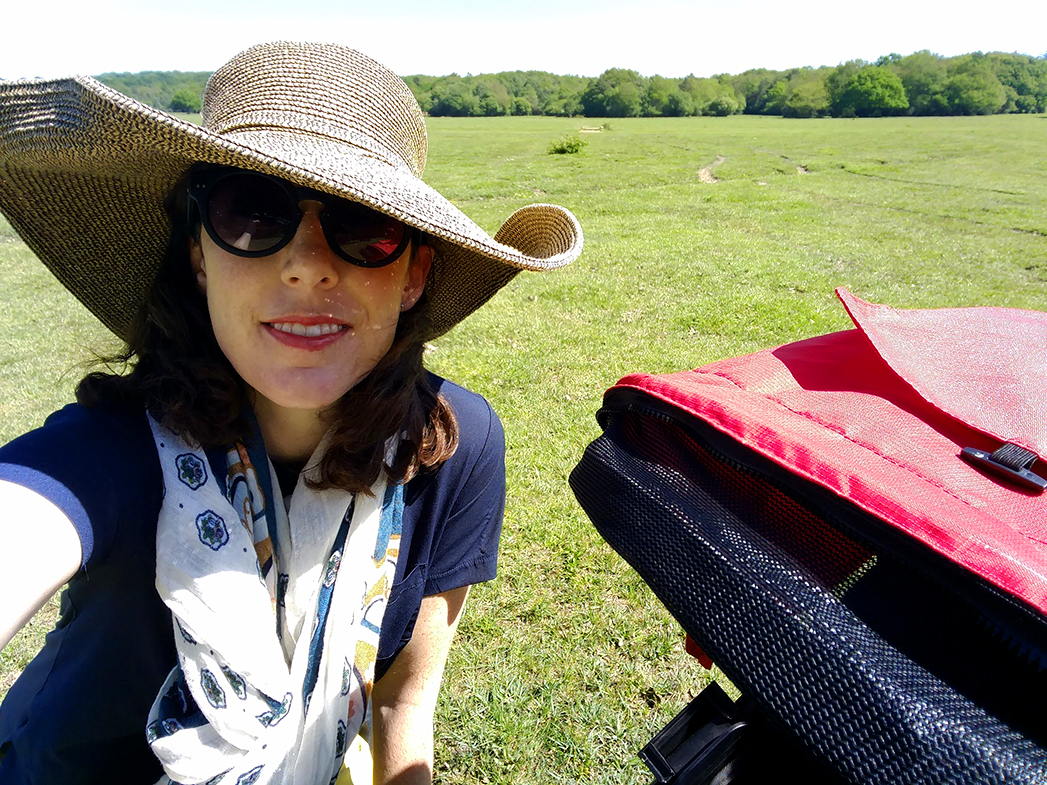 Is pushing a stroller across this grazing meadow a good idea? Not really. It is do-able, and quite a workout. These mounds on the field are created by the ponies and make the terrain difficult.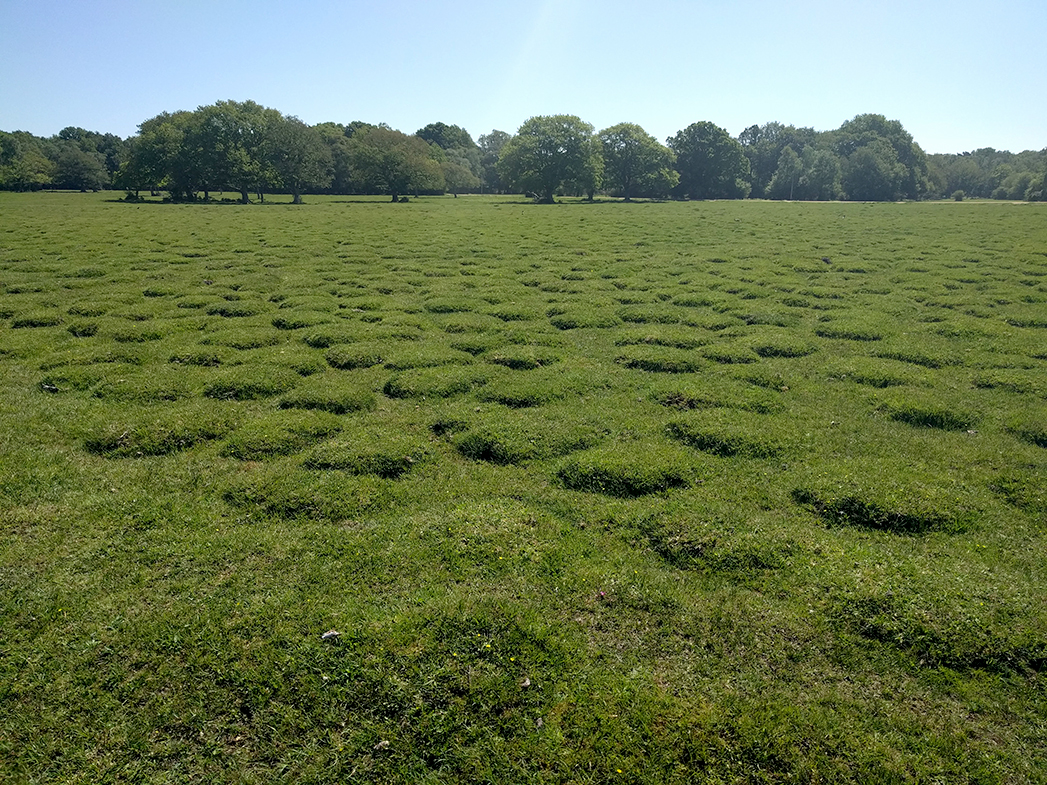 What did Lucy think? She slept the entire way.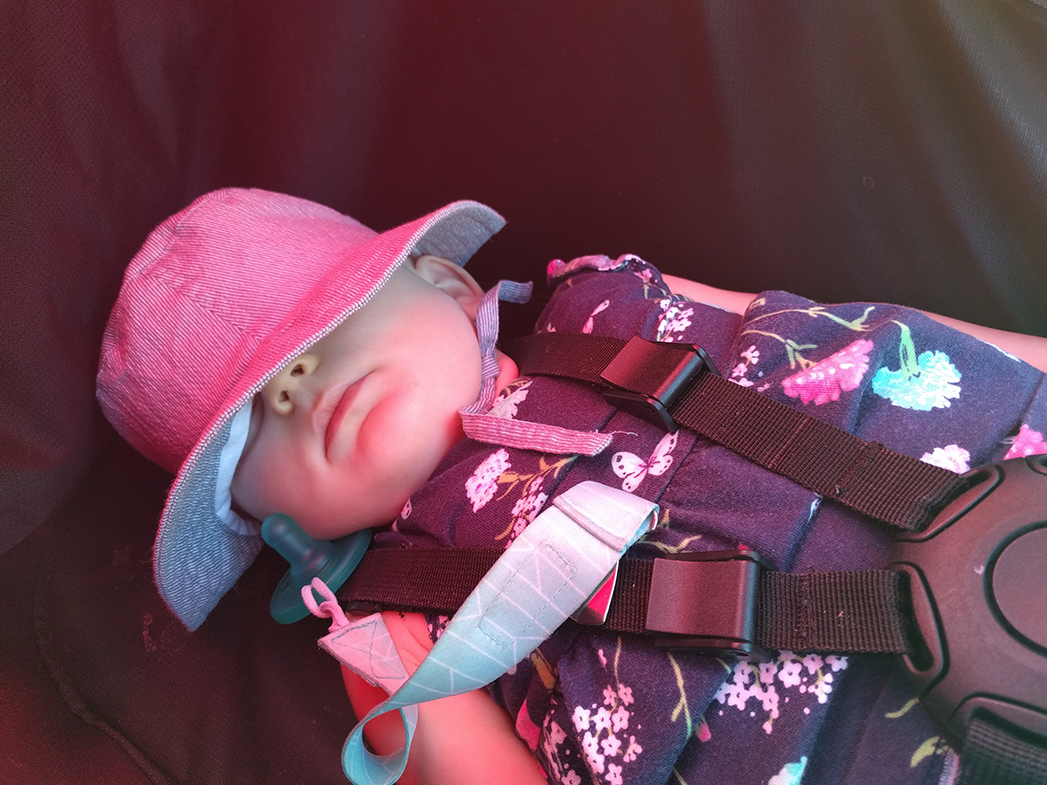 This is her sleeping before we crossed a small bridge to head back to the woods in the distance. What a snoozer! This stroller doesn't have shock absorbers of any kind!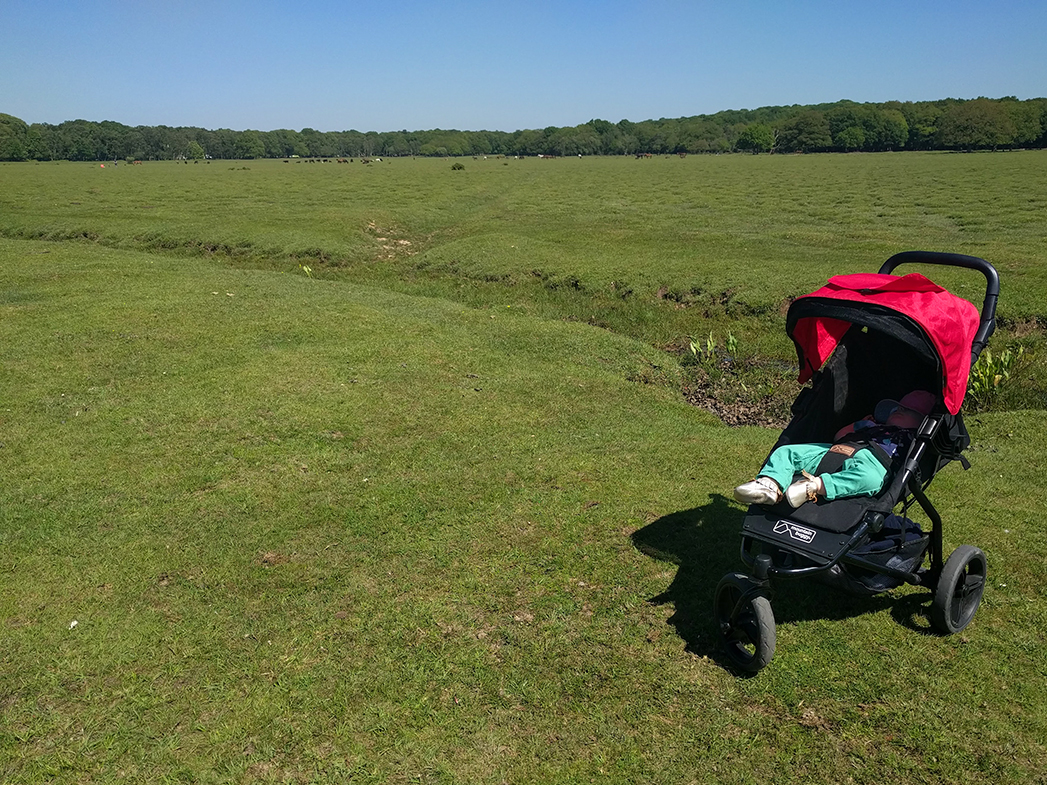 It was worth it to get to the woods, though. I played around with a rope swing until Lucy finally woke up and we had a small picnic.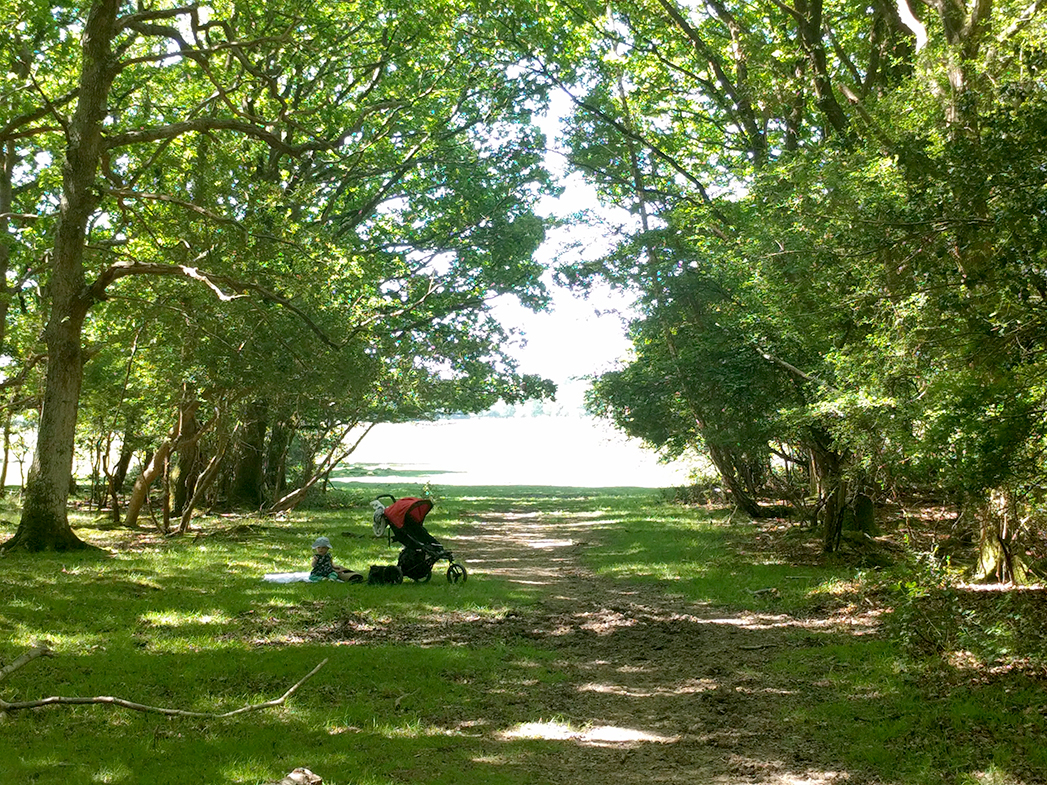 So many birds to see and sticks to chew on. A rare glimpse here of her two front teeth :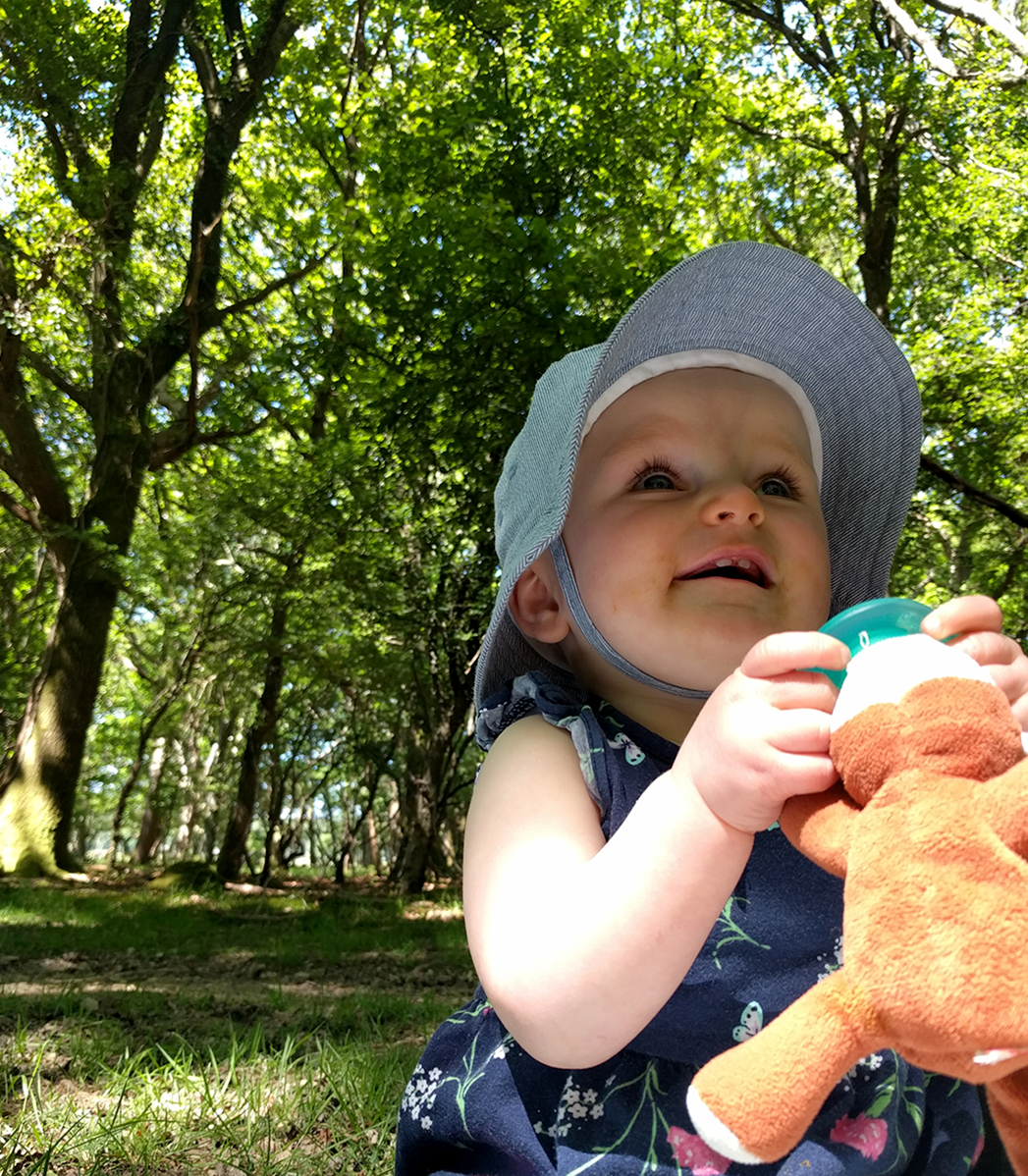 Lucy doesn't seem to be very into animals. She did her best to ignore the horses on our way back out.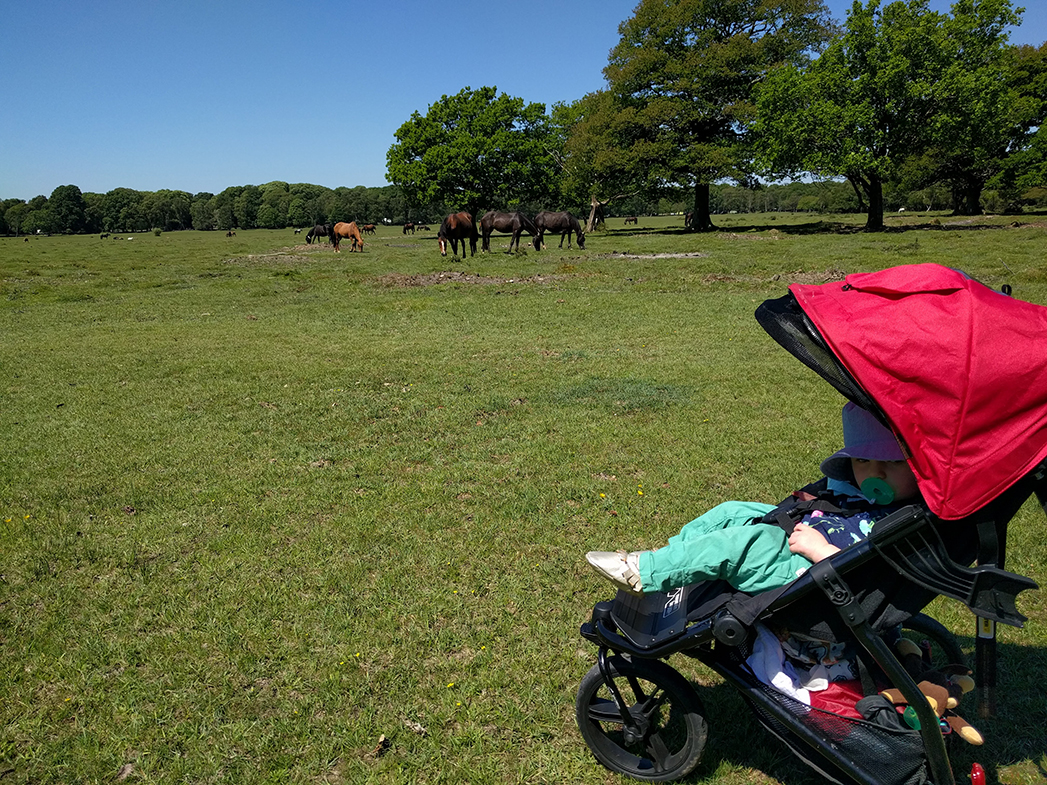 More into my sunglasses.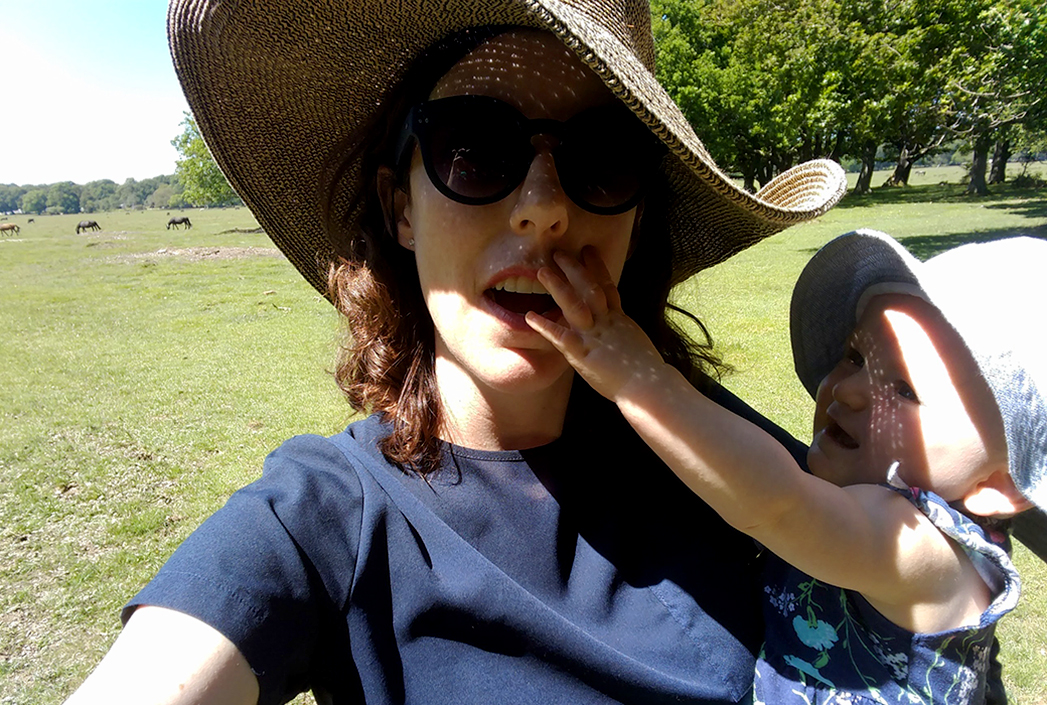 More ponies as we left Balmer Lawn and headed back to town. Some have collars, like this one, to indicate that they are "sponsored" by a donor.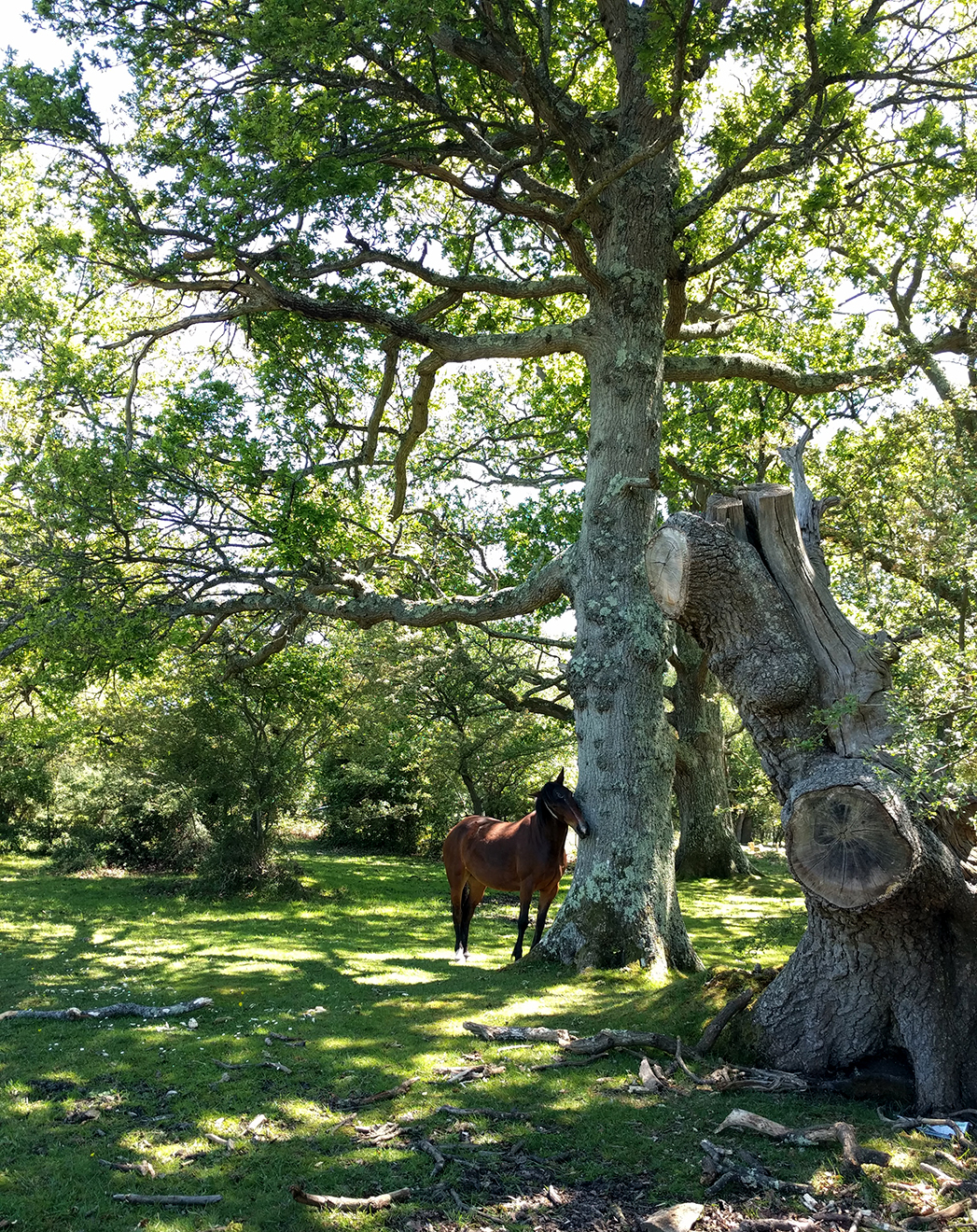 We walked around the very small town of Brockenhurst before catching the train home. It is the only village inside the New Forest, meaning that ponies are free to wander around the streets.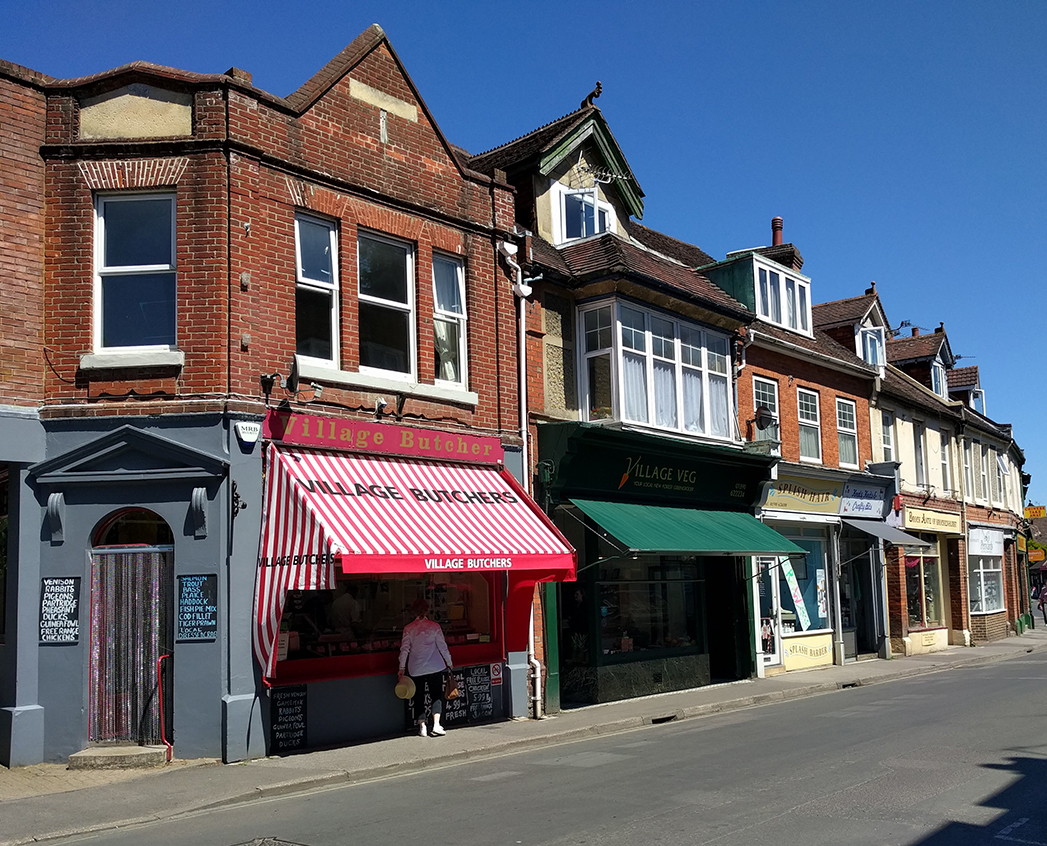 Ornamental Wood by Bike
For our next New Forest adventure, Rob and I drove to the Brockenhurst train station to rent bikes from CycleExperience. Lucy was too young for their rental trailers (what we use at home) and they set us up with a seat on the back of Rob's bike. We set out right after a morning rain shower.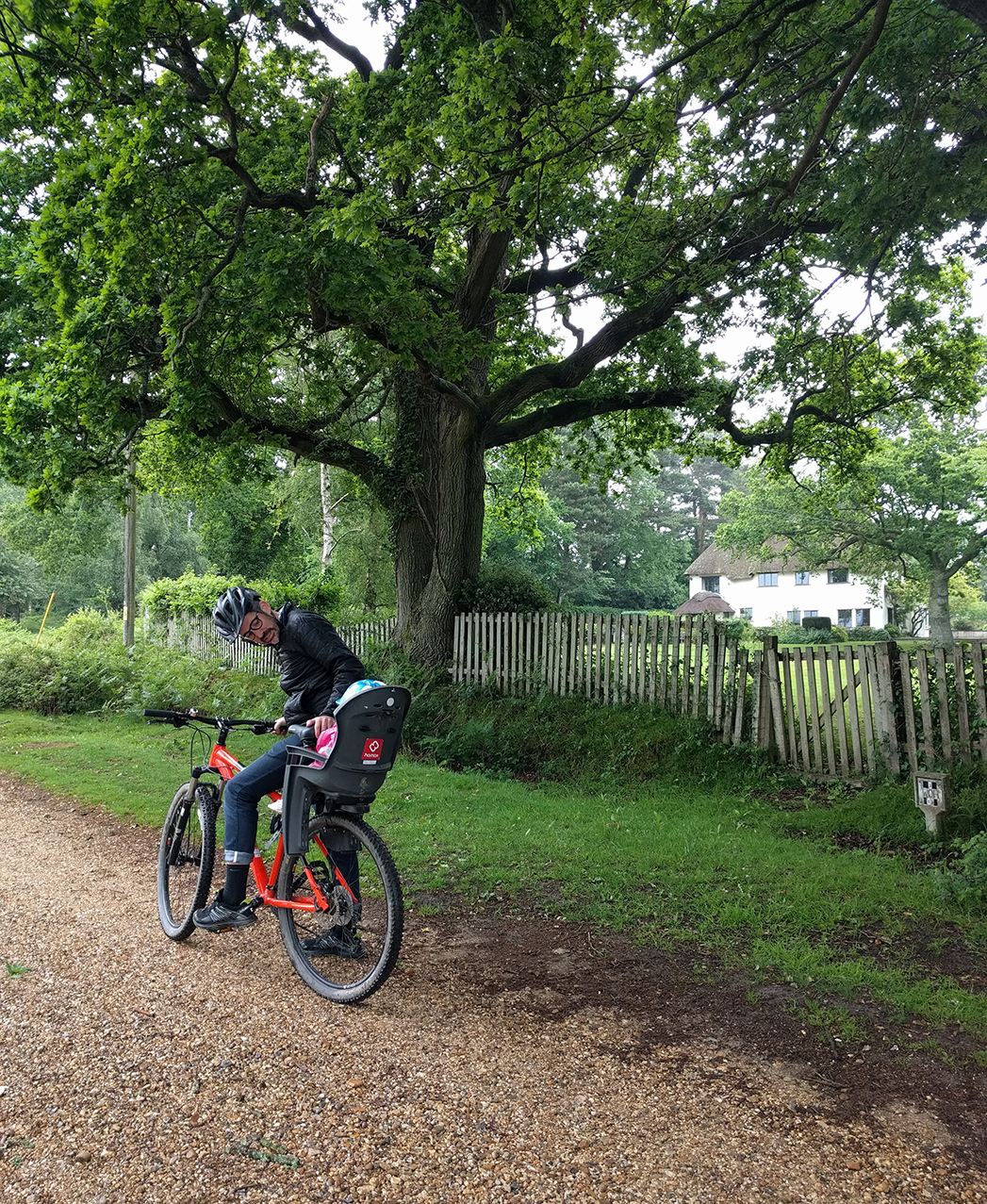 The Ornamental Woods trail is beautiful, taking you on gravel roads past houses, dark forests and open lawns.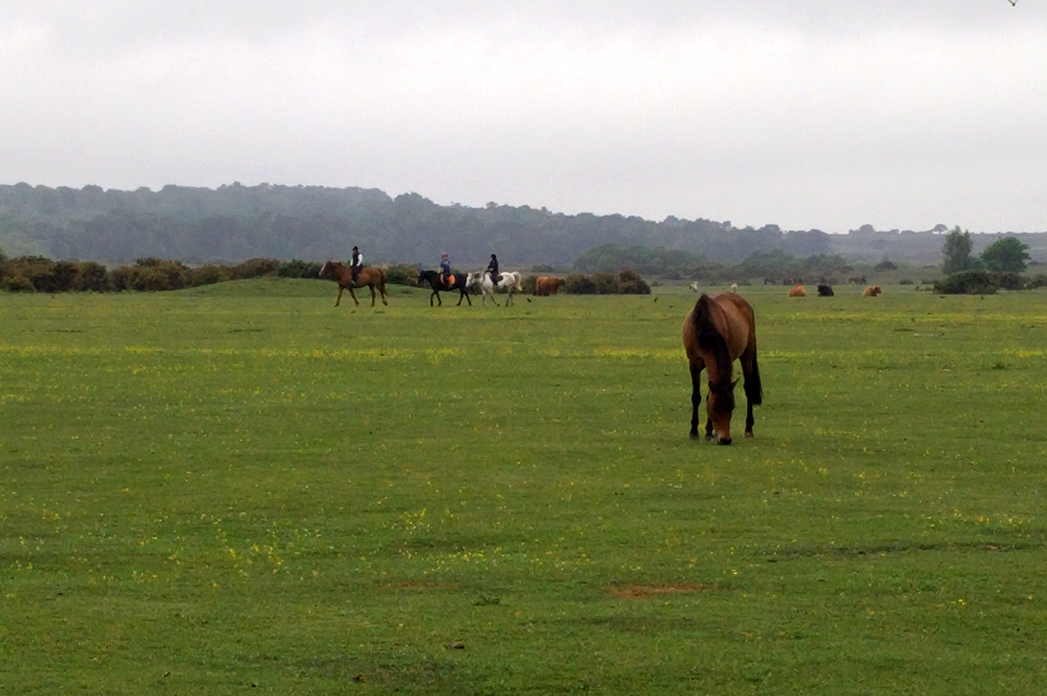 Lucy stayed awake the whole 7 mile ride out to the Rhinefield House Hotel, where we stopped for a casual lunch in their dining room.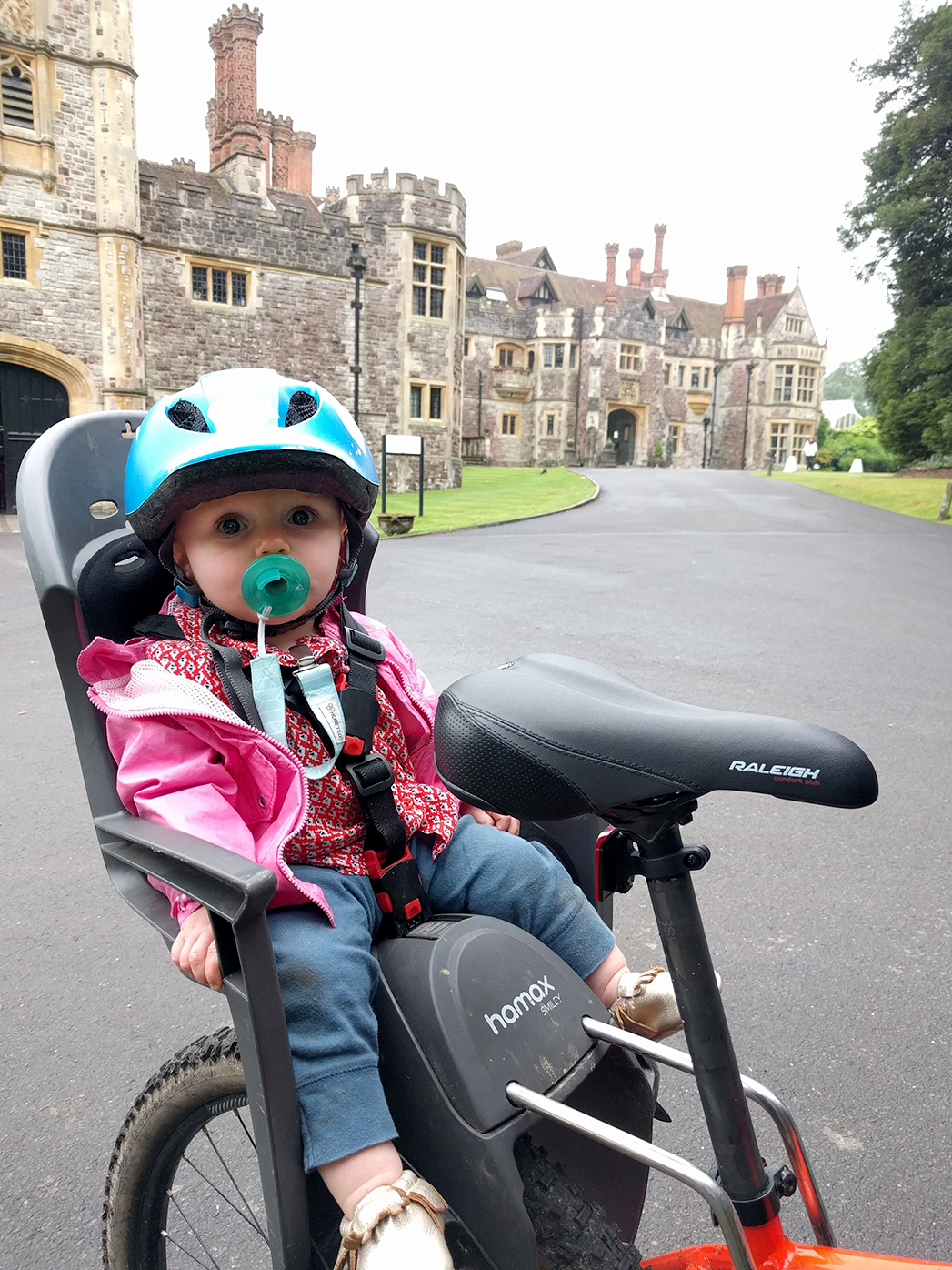 We explored the grounds of the house after eating.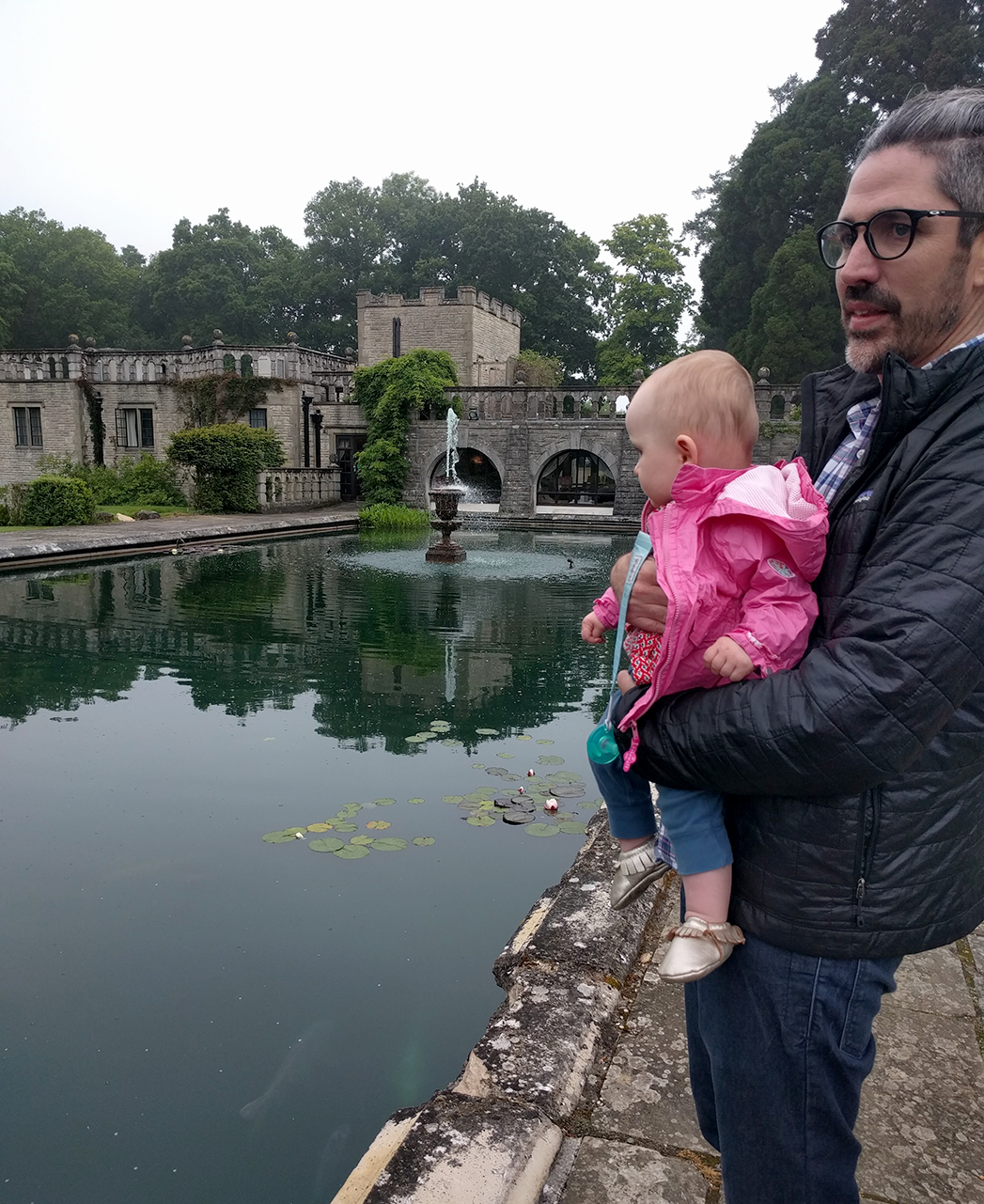 We rode back around the arboretum, stopping briefly to rescue a stranded tourist with a flat on her rental bike. Lucy slept most of the way on the ride back to town.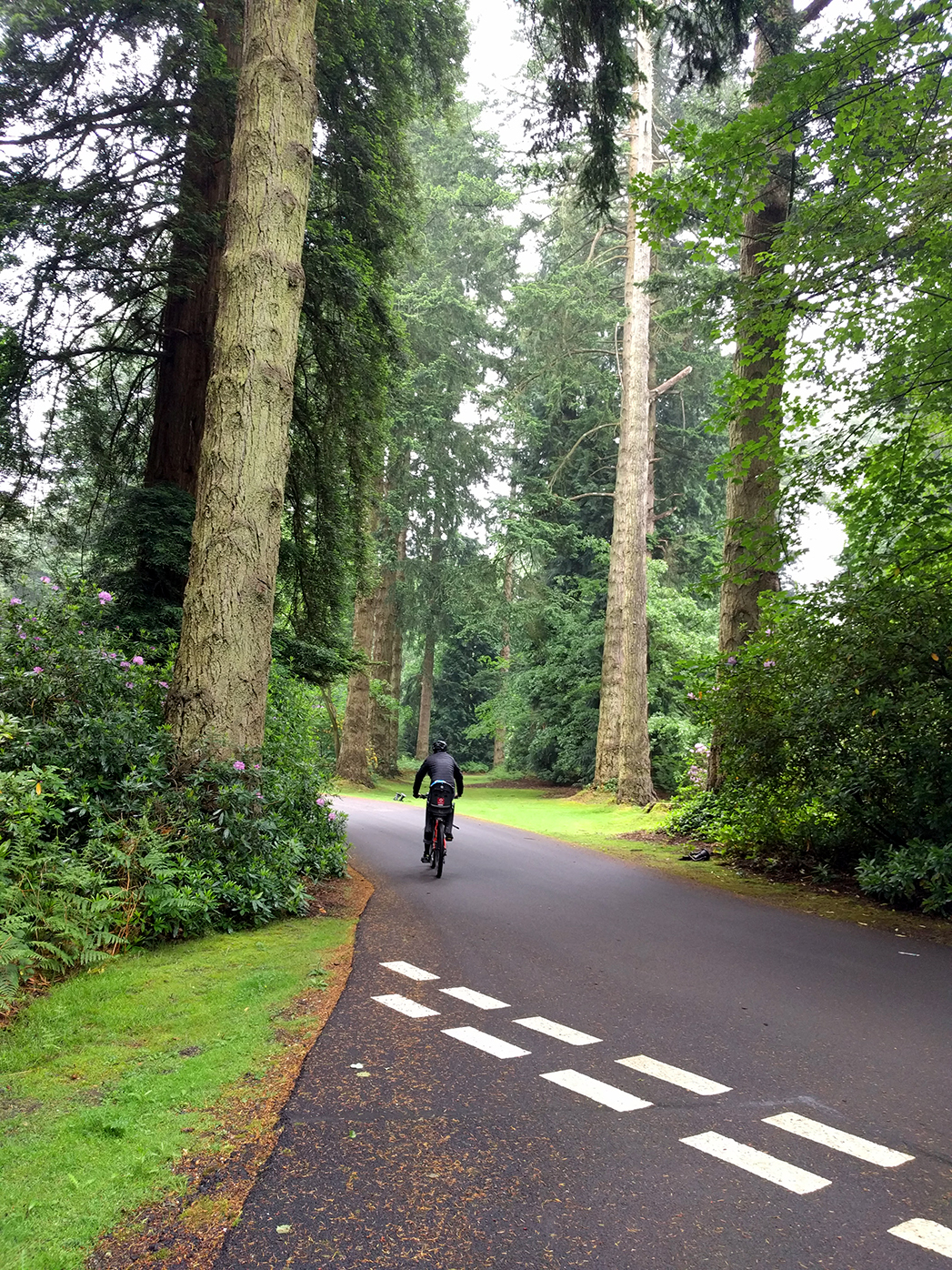 Gorgeous! The New Forest is so green and pretty. It's full of swings and the kinds of stick forts that small boys dream of. Even the portion right next to our friend's house – Buckland Rings – was magical.