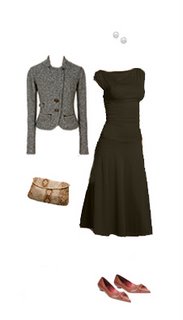 What to Wear: Weekend Adventures
Rob's parents are coming into town on Saturday and Sunday for a short visit. It's also leather pride week here in San Francisco, which always makes things a little more interesting in our neighborhood. I think we're planning on riding the cable car (California Street line to avoid the crowds) and doing some other touristy activities. Here's what I want to wear:
Have a great weekend!