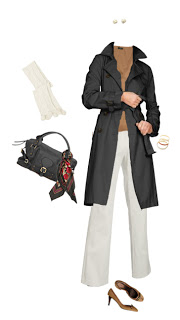 What to Wear: Winter White
On a cold, cold day at the end of a cold, cold snap you start to run out of options. Another day in wool pants and a black sweater? Boooring. Switching to winter white always makes me feel a little better about having to be bundled up:
Now just throw on some long underwear underneath it all, a pair of lined gloves and an umbrella and you are set!