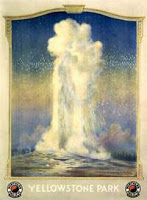 Wedding Wednesday: Yellowstone
The boss signed off on our honeymoon vacation request for 30 days off! And thanks to all your tips, we have a pretty good itinerary planned out. I can't wait to unplug from work for a full 4 weeks.
Neither of us have ever been to Yellowstone and we have about a week to explore the area…any recommendations?