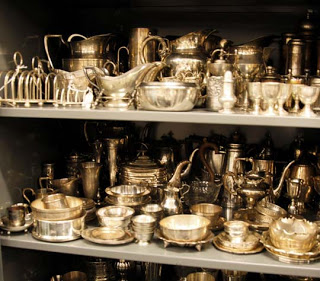 Things I Love Today: Polishing Silver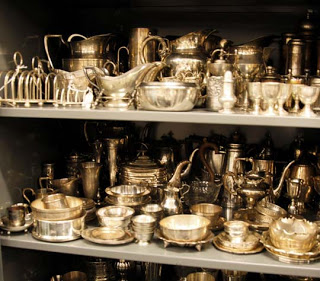 I love polishing silver! Last night, I scrubbed a stack of platters, vases, spoons and silver Easter baskets with good old Wright's polish for an hour. It's such a satisfying, easy chore. Napkin ironing is another great one in the same category.
Maybe I could have a job in Martha's prop room?