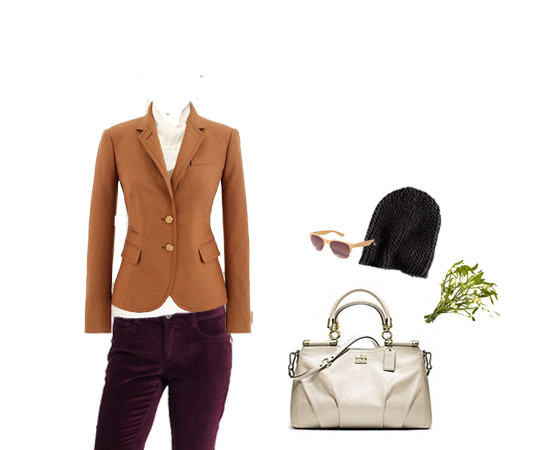 What to Wear: Velvet Pants
I think I've been watching too many British Christmas movies while sick – this outfit has a decidedly UK flair. It all started with the velvet legging!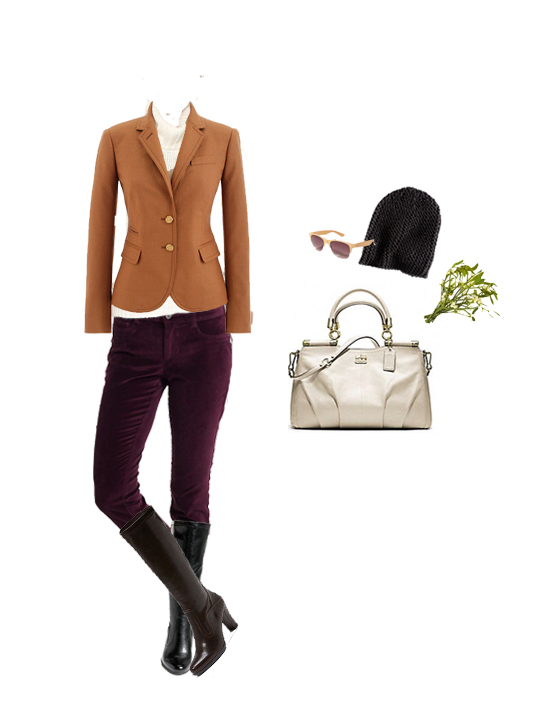 Blazer – A camel basic from J. Crew.
Sweater – Chunky white basic from Gap.
Pants – I've been a little obsessed with these velvet and corduroy leggings at Anthropologie. But it's harder than I thought to pair them with other clothes, so I might pass after all.
Hat – A dark beanie from H&M.
Sunglasses – A retro-styled pair from Forever 21.
Bag – Madison Leather Carrie bag from Coach.
Boots – Basic black boots.
Mistletoe – To complete the look.