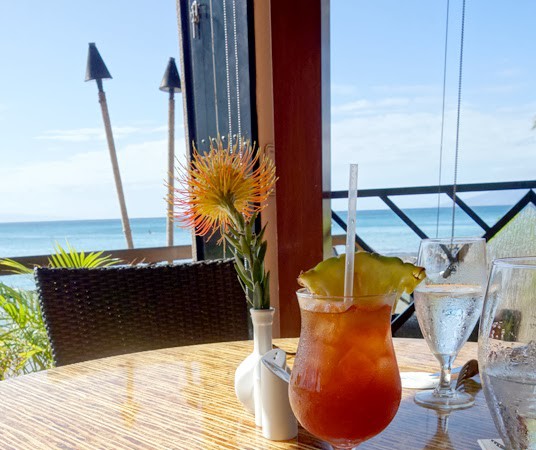 Hawaii: Sea House Restaurant in Napili
Isn't it nice to find a hidden gem? We stumbled across the Sea House Restaurant on the beach in Napili on Maui and were impressed. We were seated right away at a table overlooking the beach. Our nice waitress has worked at the restaurant for 30 years.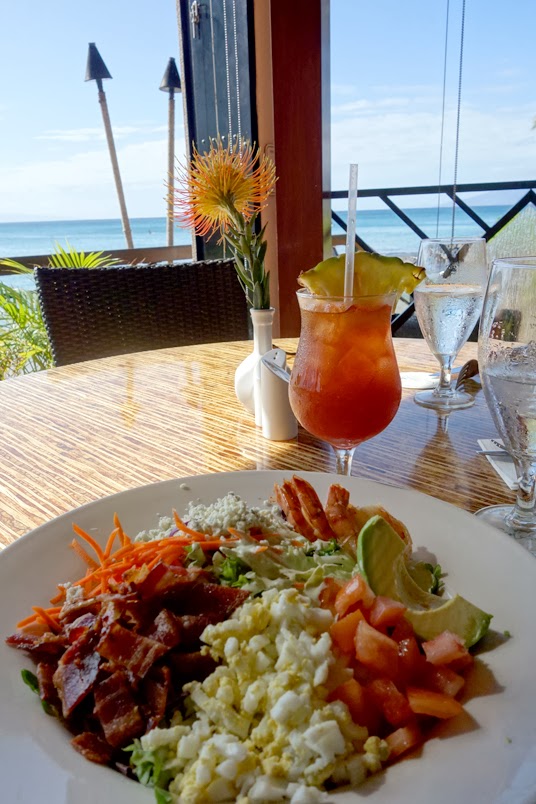 With the elegant dining room, it looked like this was going to be a splurge. Pleasantly surprised to find the prices to be reasonable. $10 for a cobb salad with grilled shrimp and $8 for a fancy cocktail? I've paid more than that for the same in San Francisco and it's a steal for Hawaii. Jean had fish and chips and mom had fish tacos. Nothing too gourmet, but solid all around.
Happy Hour from 2-5 seems to be the main draw. Plus, if you like anything you eat – they offer the recipes online for most everything.