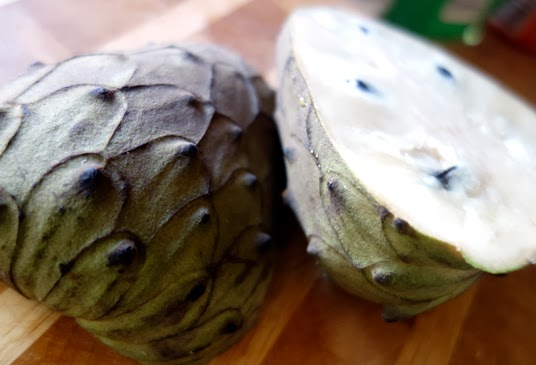 We made it through the last of the tropical fruit last night! Our final experiment was the ghoulish green fruit called "cherimoya." With a leathery exterior that is almost artichoke-like and a surprising heaviness, I wasn't sure what to expect inside.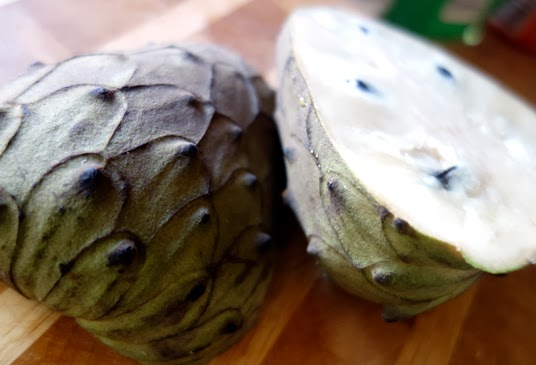 The cherimoya fruit is white and the consistency of papaya with giant black seeds the size of kidney beans. We cut it into thick slices, picked out the seeds and ate it right off the rind. Deliciously, the fruit tastes like a strong hybrid of pear, banana, papaya and kiwi.
Here's the answers to our mystery spread of tropical fruits and vegetables: Top row – pineapple, asian pear, cherimoya. Second row – yellow squash, mango, tangerine and calamansi limes. Third row – daikon radish, yellow papaya, taro. Last row – strawberry papaya, senorita bananas and yellow passion fruit.