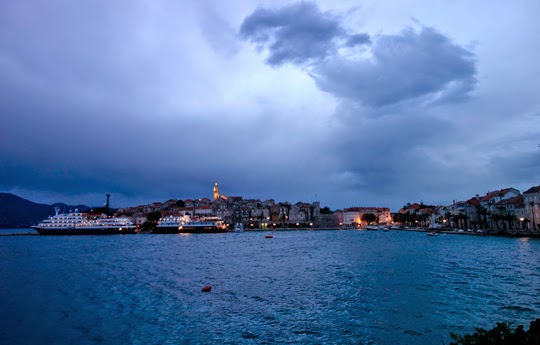 What to See, Eat and Wear for Two (Stormy!) Days in Korcula, Croatia
I would have loved to stay in Korcula a bit longer, even with the storm. This island was a concentration of everything that makes Croatia so great: friendly people, overwhelming hospitality, beautiful landscapes, clear water and historic architecture.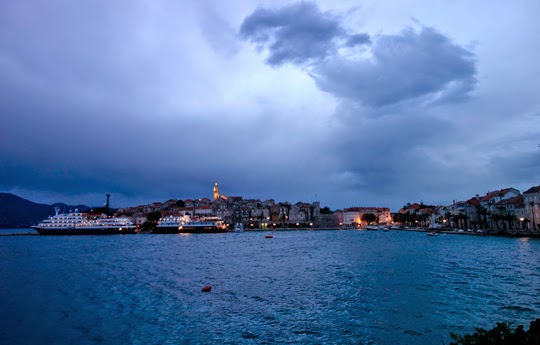 Basics
Our apartment in Korcula was the best airbnb experience! From the moment Marina picked us up at the ferry pier in her truck, we knew she was something special. The apartment itself was so lovely with a giant kitchen, luxury bedding, patio and lavender soaps. But Marina was the real treat. She has lived in Korcula her whole life apart from a few years working on cruise ships around the world and knows absolutely everyone on the island. She helped us plan our travels, ran a load of laundry, arranged our taxi and was the guest of honor at our dinner party. It's worth going to Korcula just to meet Marina. Ferries run to Korcula Town from Split a few times a day for about $10 when the weather is normal. When the weather is bad, you have to take the main ferry from Vela Luka on the other side of the island.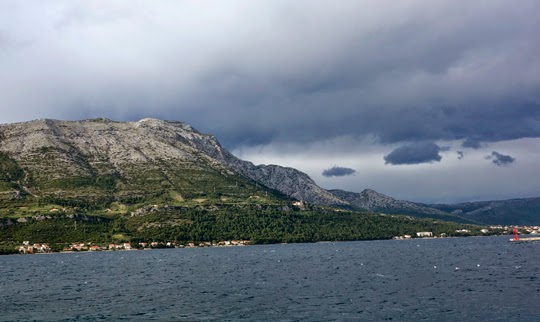 See
Explore old town and stop for sunset cocktails on top of a castle.
Bike ride around the rolling hills and rocky coastline of the island.
Throw a dinner party with local ingredients bought at the green market.
Wine taste some of Croatia's best vintages at small family-run vineyards.
Have Marina take you to visit the convent next door, where 45 nuns live, work, cook and teach for the local community.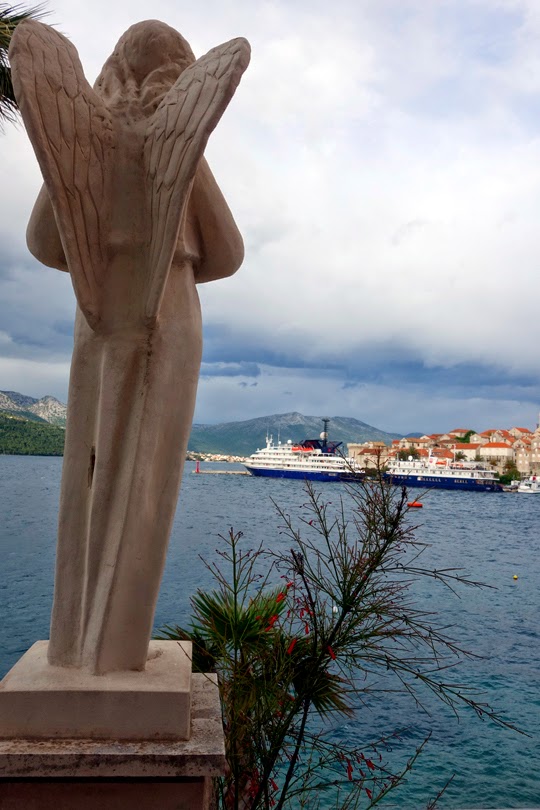 Eat
Seafood restaurants abound in Korcula town. Order a big bowl of steamed mussels or a piece of grilled fish straight from the fire with a side of potatoes and greens. On a rainy day, opt for a hot bowl of brodetto, a tomato-based fish stew served with polenta, or a bean soup made with Croatian ham. Stop at
Cukarin
 for world-famous traditional Croatian cookies. The amareta were my favorite. Drink carob, citrus or hazelnut flavored rakia, macchiatos and wine in a cafe overlooking the harbor.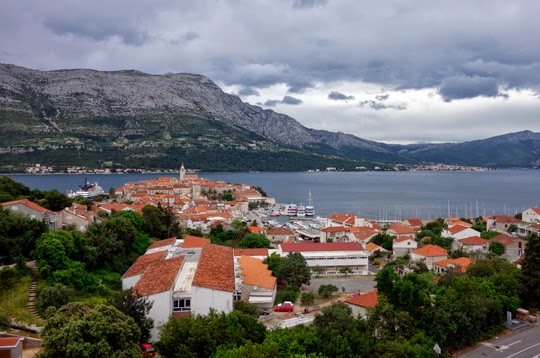 Wear
Locals favor wearing
sturdy coveralls
for work; it's a very casual town.  We had unusual weather during our stay, so layers were key. Jeans and a t-shirt for biking around the island. A rain jacket and sweater for the day we went wine tasting. Bring workout clothes and go jogging through town with the fancy expats.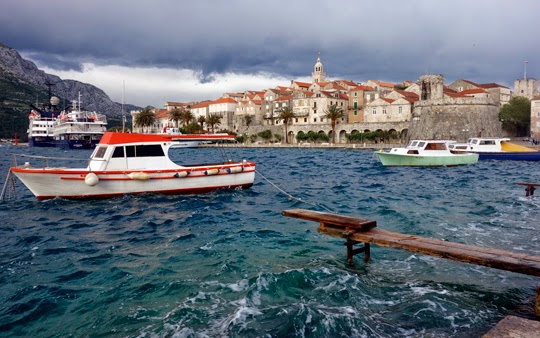 Buy
You'll find lots of coral jewelry for sale in little boutiques. Lavender and lemon balm soaps and oils. Olive oil, rakia and wine, if you're prepared to carry bottles back with you. The touristy Marco Polo stores are actually creatively stocked with brass oil lamps, compasses and incense.