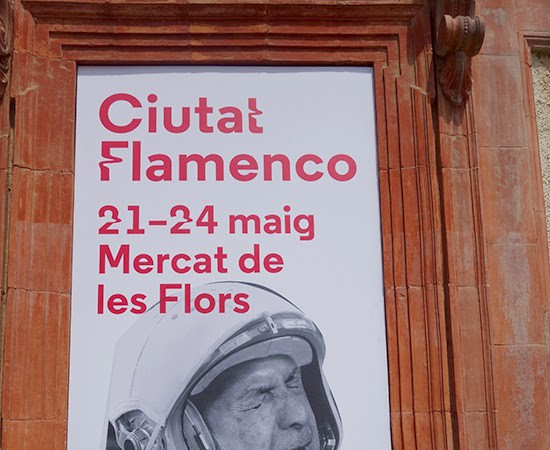 An Artsy Day at the National Museum and Theater District on the South Side of Barcelona
It was another rainy day in Barcelona yesterday, but with occasional moments when the hot sun would break through and scorch us right up.
Shane I headed across the Poble Sec neighborhood on our way to the Museu Nacional d'Art de Catalunya in the morning. When we saw a sign for Mercat de les Flors, I recommended an immediate detour expecting to find stalls full of peonies and roses, but apparently the market was turned into a modern dance theater a long time ago.
We stopped at the performing arts college right next door and had our morning coffee in the cafeteria with all kinds of theater kids. while planning to go see a flamenco performance later in the week.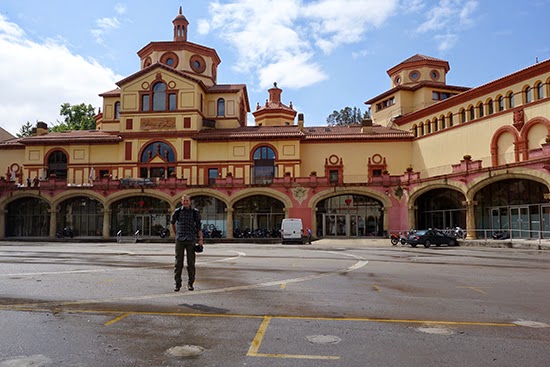 Fully caffeinated, we walked up the stairs to get to the beautiful National Museum fountains. Admission to this museum is 12 euro, and covers you for two days in any given month if you want to come back again.
The museum's collection starts with salvaged Medieval frescoes from churches across Catalonia.
You start to see the impact of Spain's trade routes with bright, bright reds and later lot and lots of gold.
Then, all kinds of other reliquary including impossibly old wood statues. I think this one kind of looks like my sister, Jean.
Shane and I stopped for lunch in the museum's cafe before moving on to the modern wing. Just your basic quiche and sandwich affair – not the same amazing find as the Maritime Museum yesterday.
Upstairs, they have a modern exhibit that focuses on the culture of the Barcelona artist community and the various rebellions, and rebellions against rebellions from the last century. Very smartly curated!
The collection includes photography, furniture, video, stained glass and poster art along with paintings and sculpture.
It took us about four hours to cover the entire museum and have lunch too. After, we walked across the park to take a gondola ride up to the top of Montjuic Castle.
I'm not a fan of heights – but this was a smooth and not too scary ride.
The castle grounds were looking especially pretty after the rain and the entire place smelled like sweet pine trees.
Shane and I walked the loop around the castle, which affords you views of the manicured Port of Barcelona hard at work. So many trucks, cranes and diggers – my nephew Ev would love it!
Gondola rides back down the hill, we walked over to a neighborhood cafe called Morro Fi that is famous for their local vermouth and canned foods.
Started with glasses of the negro along with a dish of homemade potato chips topped with mussels, anchovy olives, hot peppers and remoulade.
Then, we had to try the blanc version too! Both are delicious. I think I'm going to try making vermouth when I get back to the US.
Stopped at a local microbrew pub for one last small drink before going to the market and having a big dinner at home of cheese, cured meats, salad, anchovies, bread and olives.