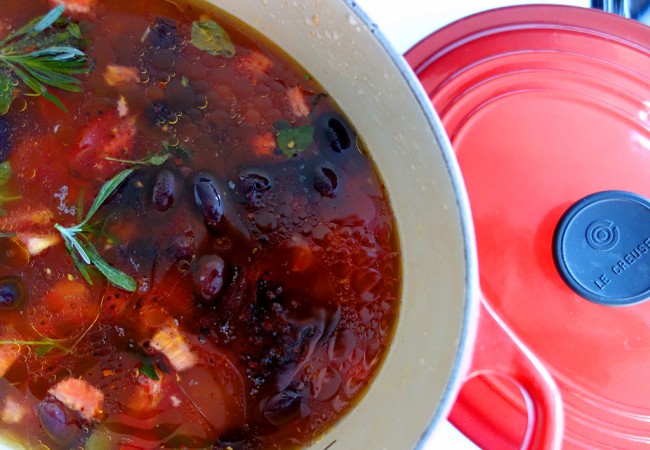 A Prep-Ahead, One-Pan Pasta Dinner Party
Thanks to Rob's role as a community advocate with SF Urban Riders – a group promoting off-road cycling in the city – our dining room is often the scene of committee meetings and work sessions these days. After we worked with friends to make bunting and trail bells for a booth at Tour de Fat, a few people stayed for a casual weeknight dinner.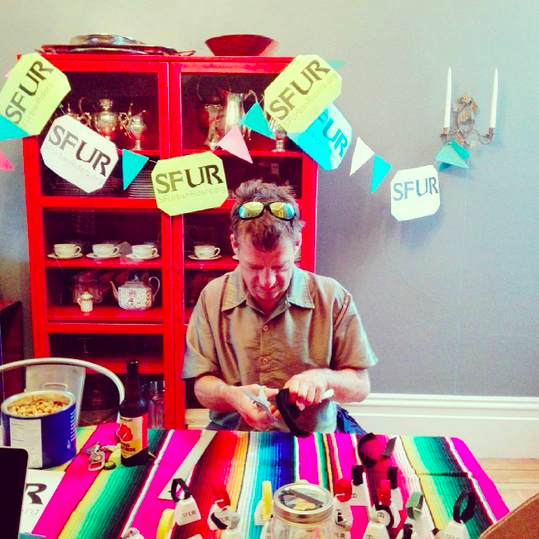 Menu
Green salad with lemon vinaigrette
Garlic bread
Chocolate ice cream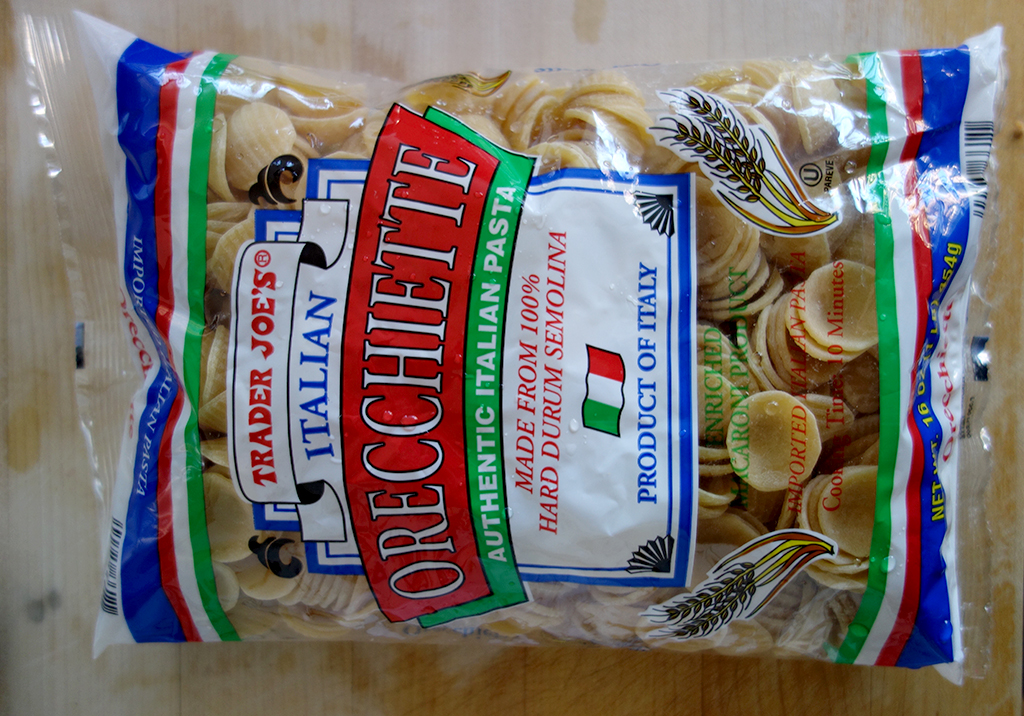 Before everyone came over to work, I made the "broth" for the pasta by combining greek olives, chickpeas, rosemary, garlic, red pepper flakes and white wine in a big pot. When it was time eat, all I had to do was bring it to a boil, add the pasta and stir while cooking for about 15 minutes. I added kale instead of arugula at the end and served it with a big salad and some warm garlic bread.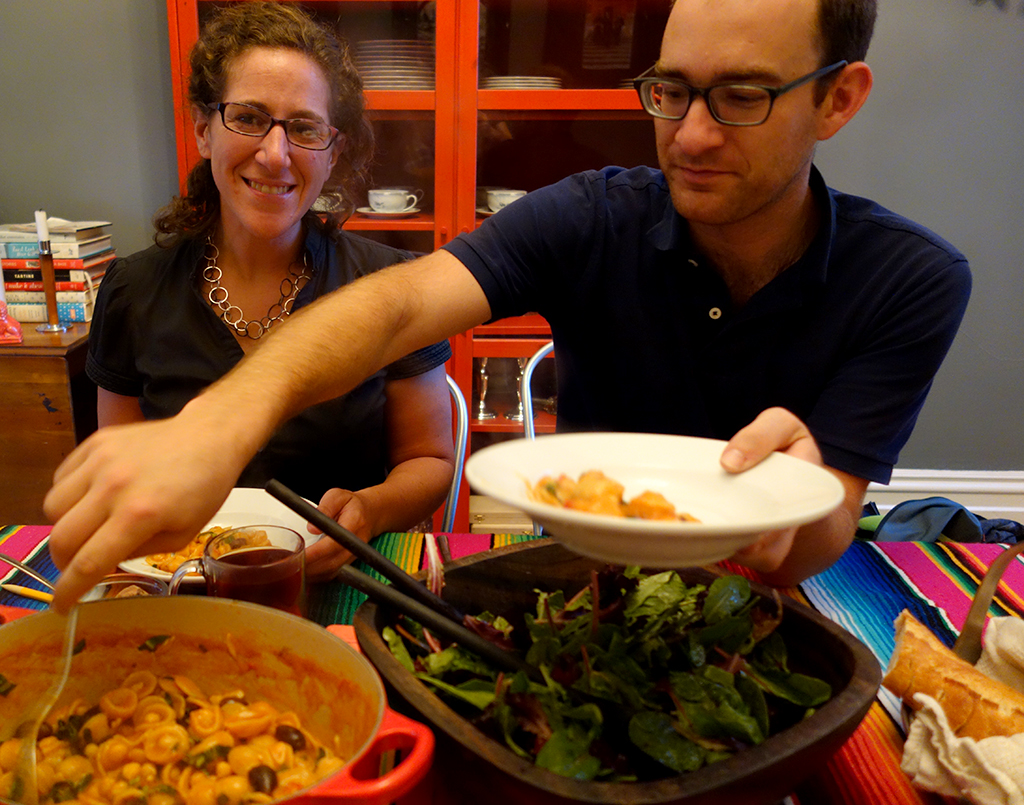 A delicious, super easy weeknight dinner menu for hungry volunteers!