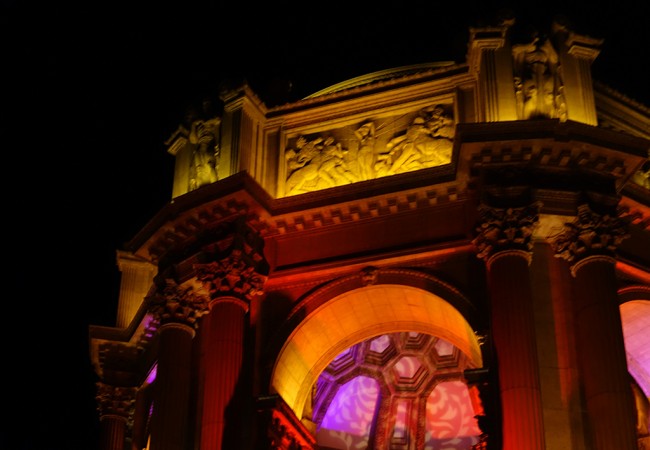 A Gala at the Palace of Fine Arts: Party for the Parks 2015
I love a good gala! Sadly I've been going to fewer ever since the San Francisco Symphony disappointingly cancelled the biannual Black & White Ball (maybe it will come back someday).  So Rob and I jumped at the chance to combine work and pleasure on our anniversary at the Parks Alliance Party for the Parks gala.  His volunteer work with SF Urban Riders is funded under the Parks Alliance umbrella.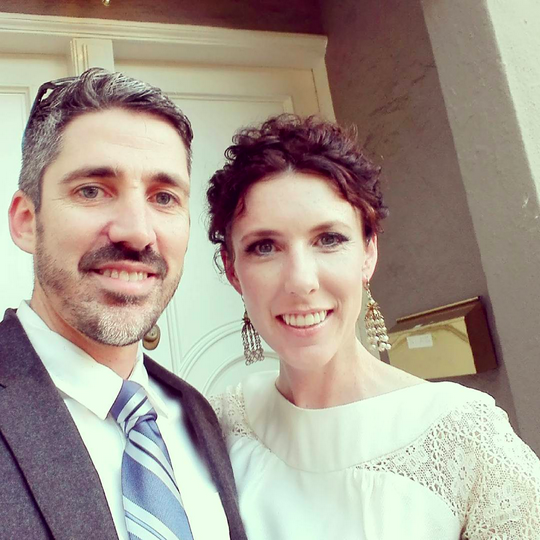 Rob's volunteer work with SF Urban Riders is funded under the Parks Alliance umbrella. A fantastic non-profit that supports green spaces and playgrounds all across the city. We dressed up for the cocktail-attire party: me in a vintage white lace shift with big chandelier earrings and even bigger false eyelashes, Rob in his nice wool Ted Baker suit. It was one of those perfect, uncharacteristically hot fall evenings when we arrived at the Palace of Fine Arts.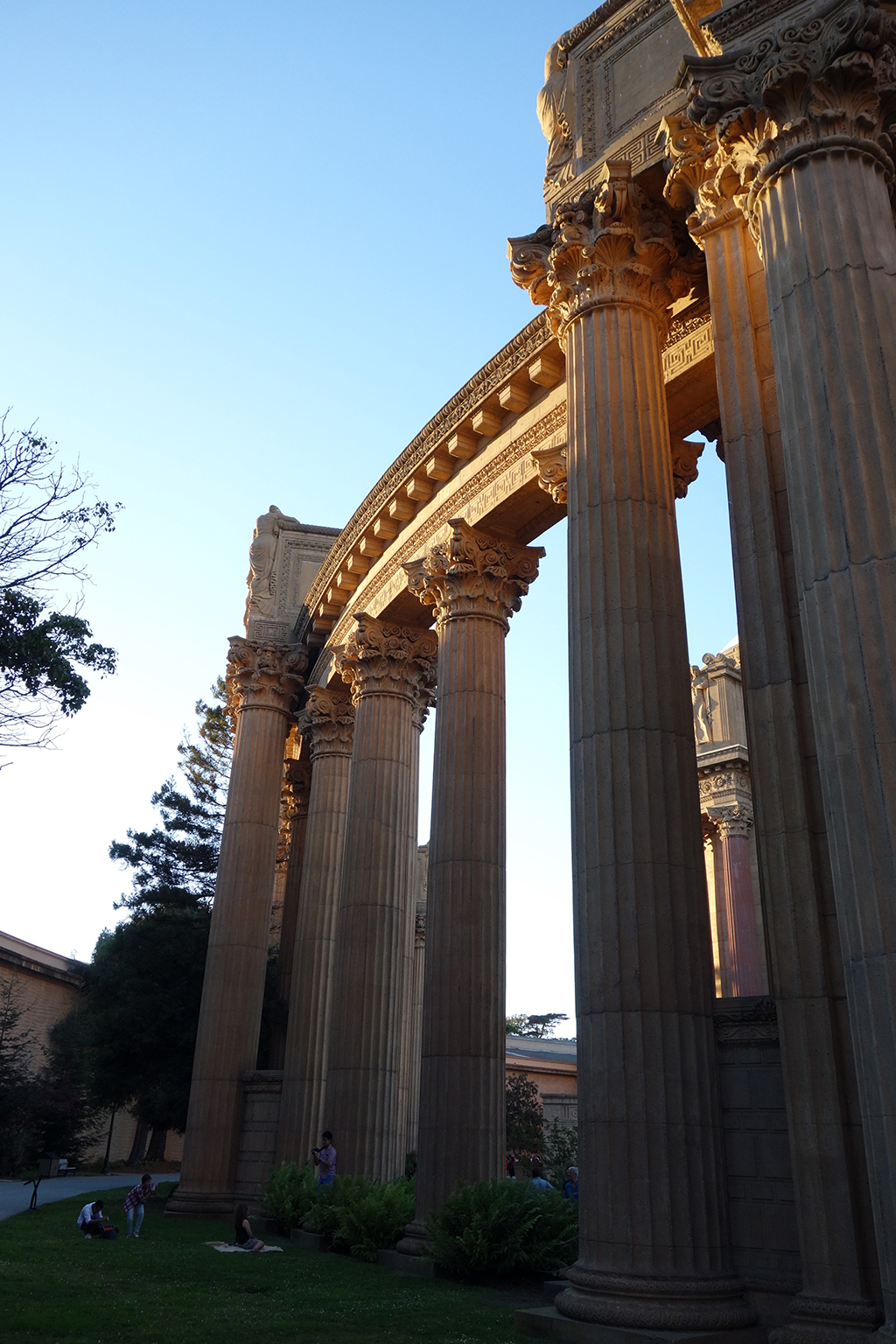 After a long line for drinks – where we met a nice couple who run a playground equipment business – we went for the sustainable caviar tasting inside the hall. That's a pinch of tingly sichuan button to the right on the bamboo spoon to roll on your tongue first.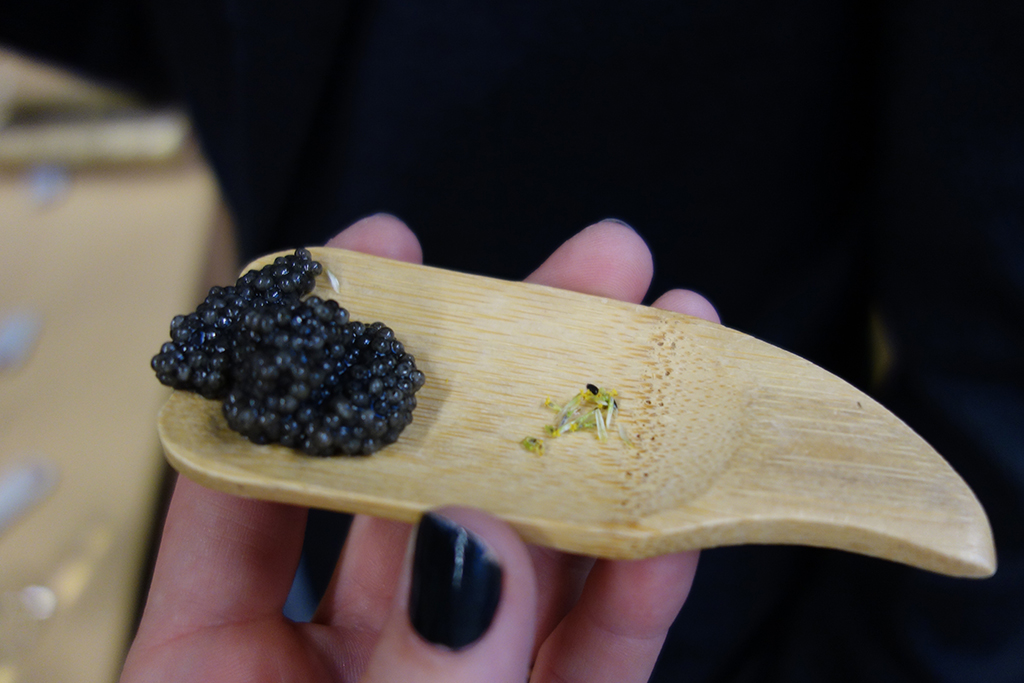 The sun set and the Palace of Fine Arts lit up dramatically with a cozy clear tent underneath. This gorgeous pergola was constructed as part of the 1915 World's Fair, less than 10 years after the big 1906 earthquake decimated the city.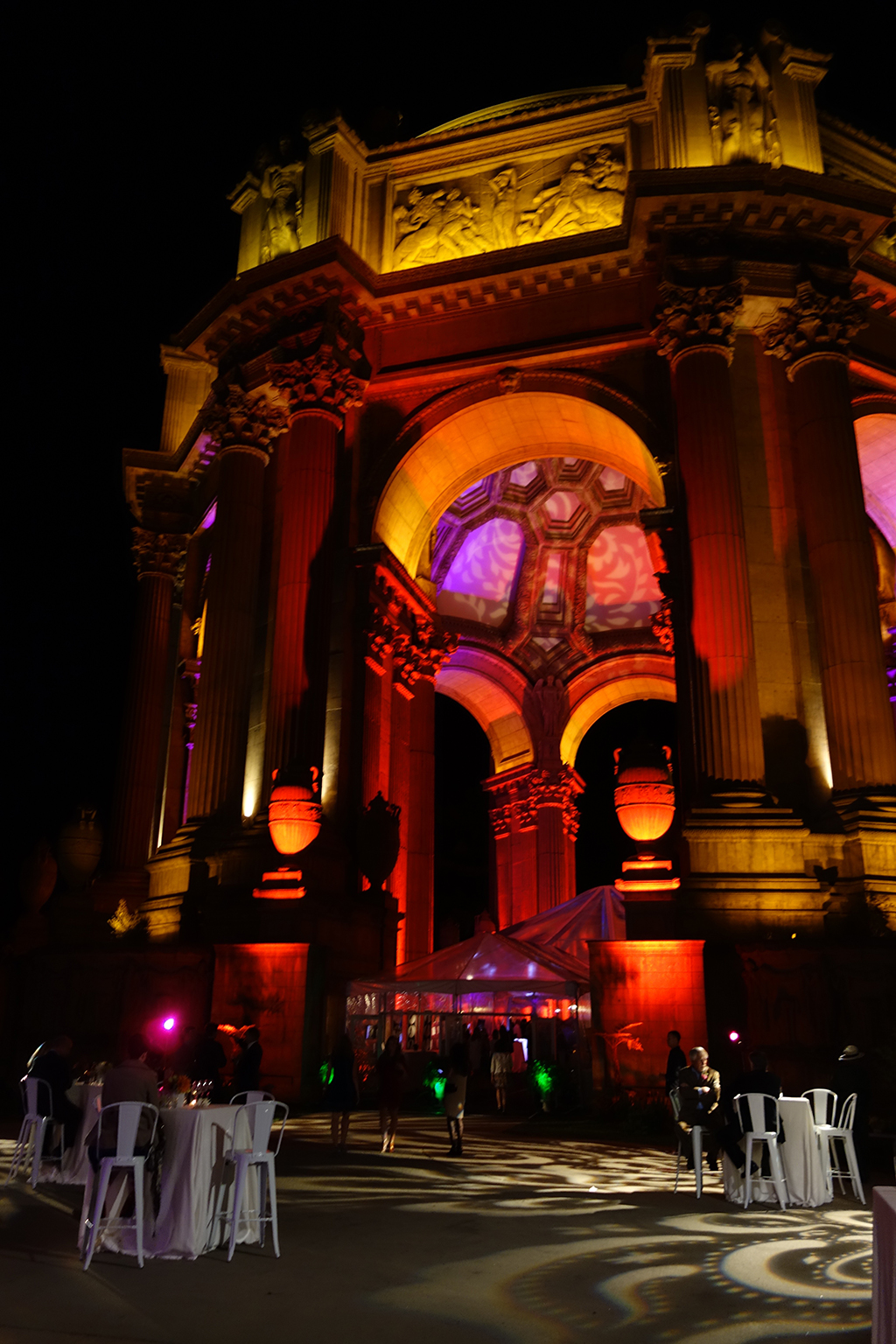 Dinner was served inside the tent at a series of themed stations: steamed dumplings including one shaped like goldfish, sushi plates in endless combinations, sliders, a mashed potato bar with about 15 choices of toppings served in martini glasses and a fresh salad spread that I don't think anyone looked at twice.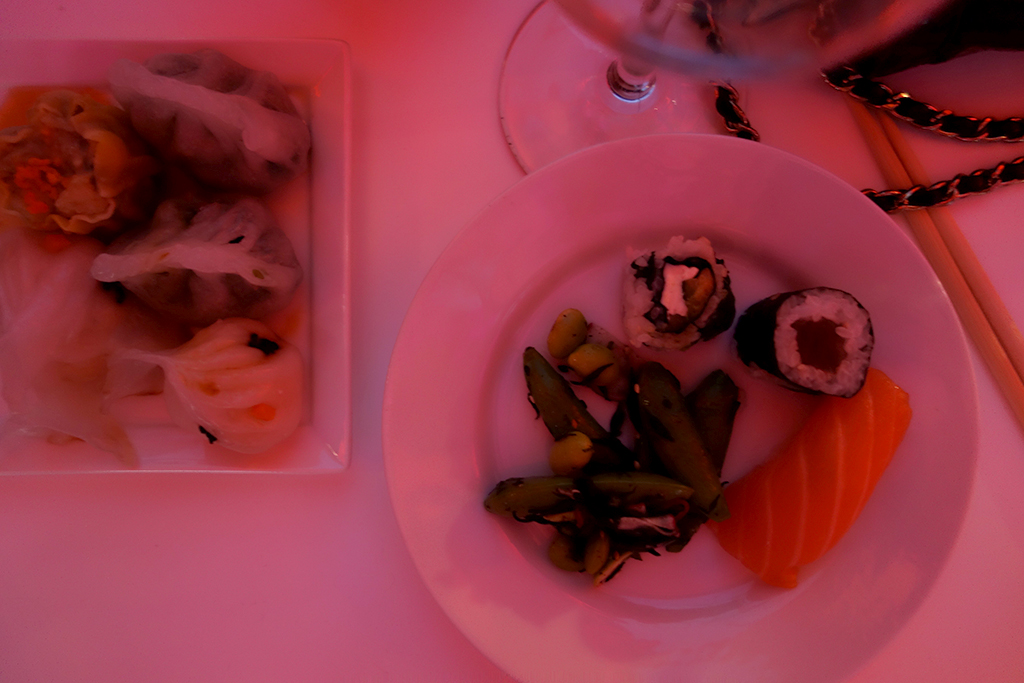 A good DJ played a fun mix of all the latest pop songs while we ate and mingled. My secret to success at this kind of event – where you don't know anyone! – is to pretend that you're the host of the party. It makes it much easier to go up to someone and ask if they're having a good time, if this is their first time attending, how their drink tastes, where they got their outfit. I made all kinds of new friends at the party. It was a nice mix of civic employees, fancy trust-fund people and lawyer/real estate types who's kids use the soccer fields.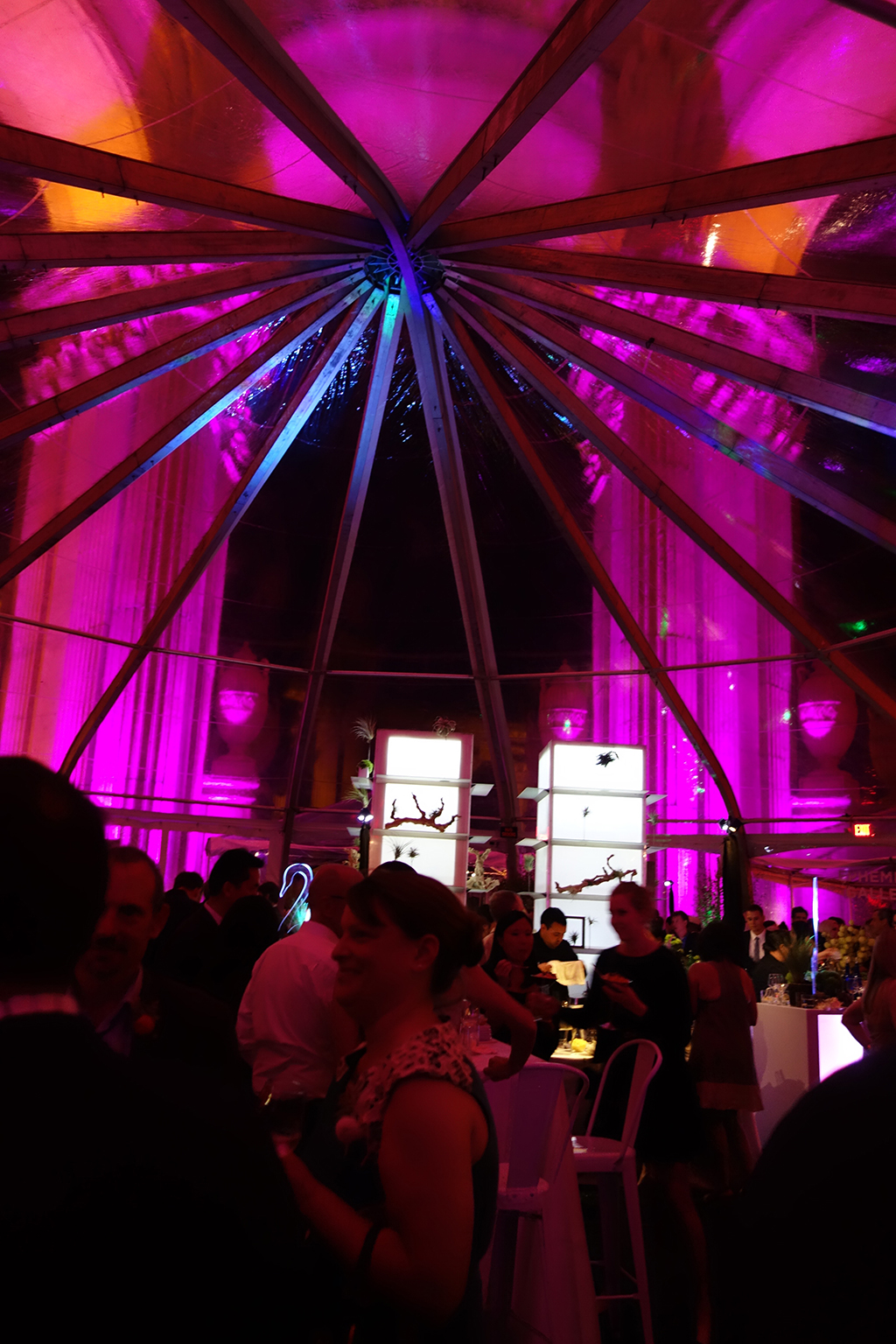 We had someone take our photo while we browsed the silent auction of photography taken in San Francisco natural areas and parks.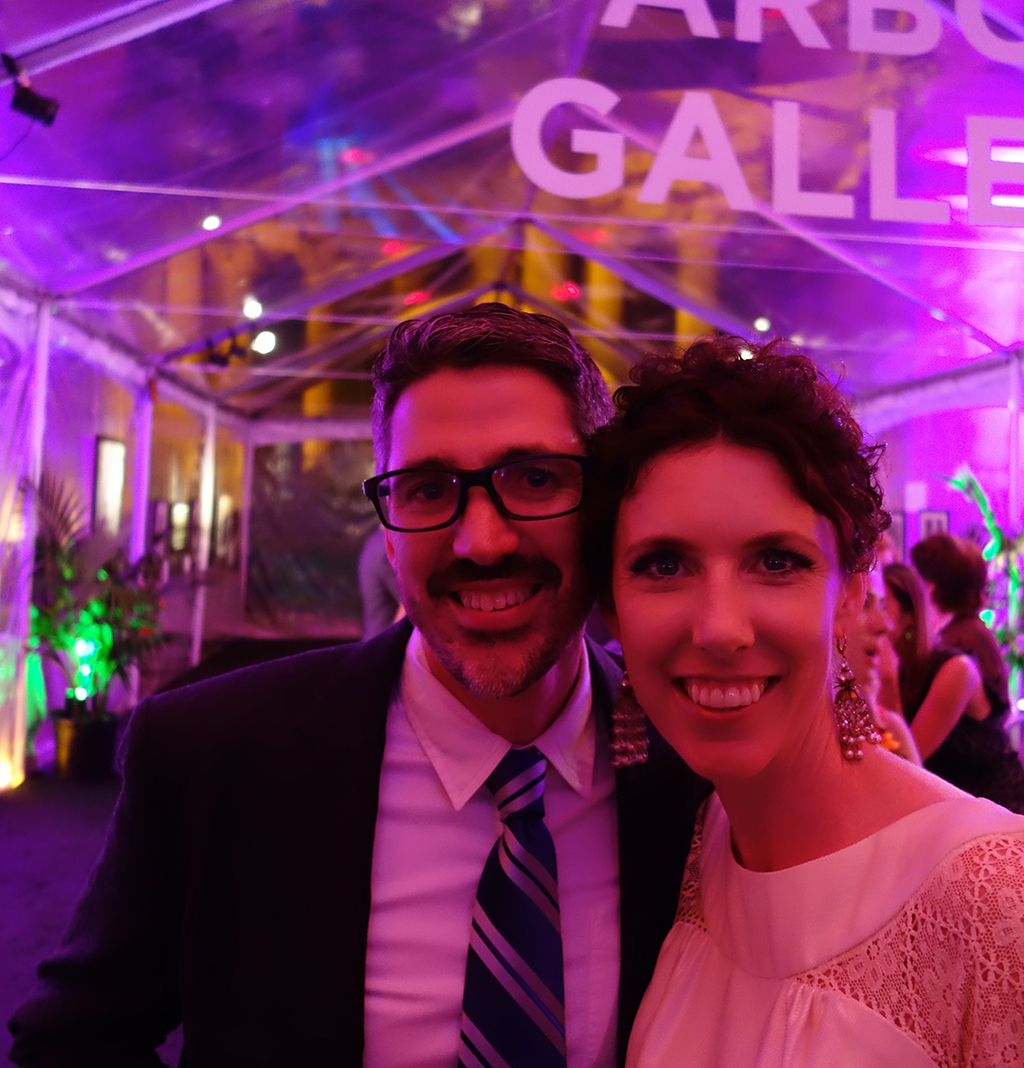 Despite having a very long day before this gala – including volunteer trail building with Sutro Stewards and manning the SF Urban Riders booth at Tour de Fat – we made it all the way to the end of the party.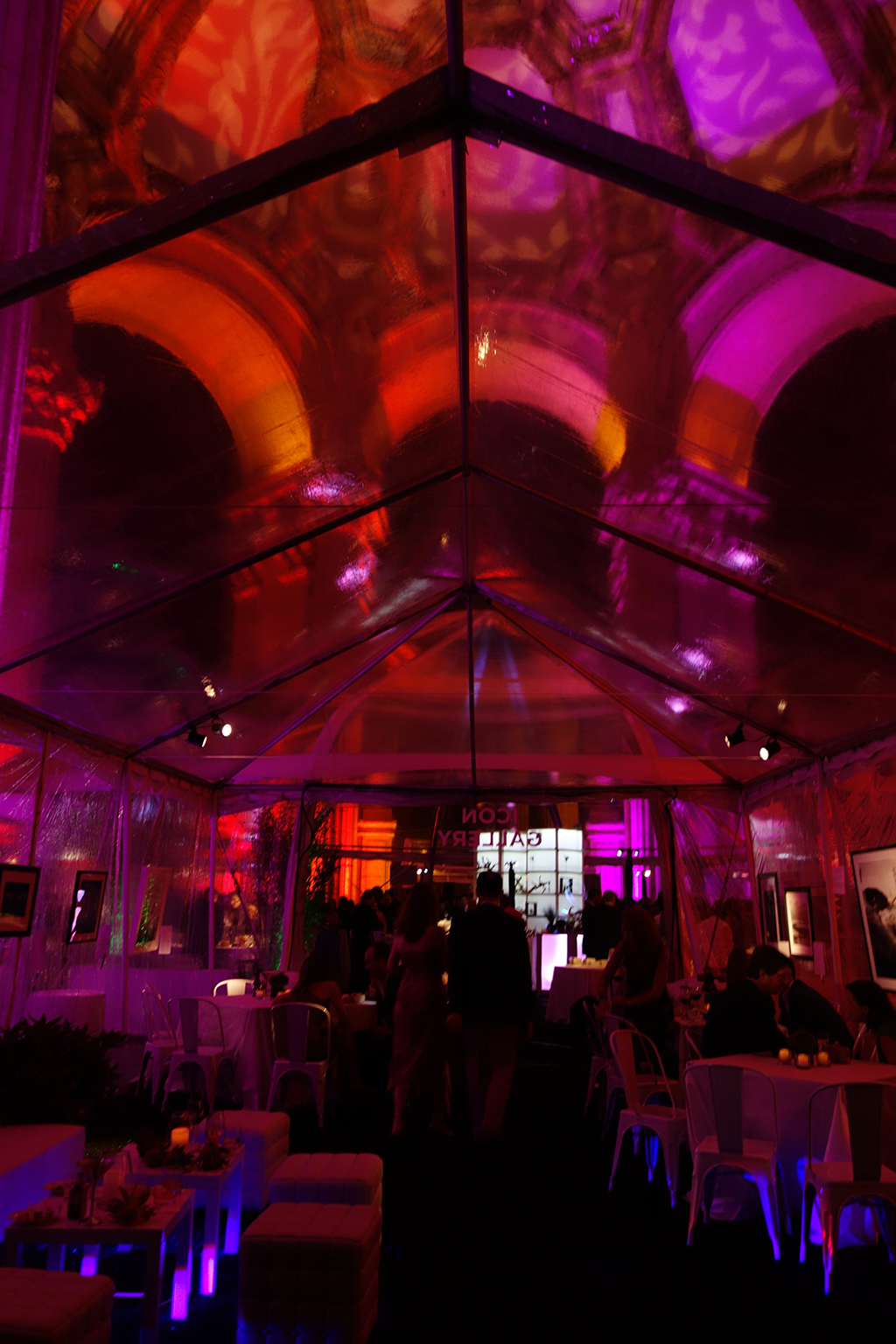 The party photographer caught us out on the patio right before Rob and I decided to head home. Those dahlia centerpieces are so special – the Parks Alliance gets a special dispensation to cut the flowers from the Dahlia Dell in Golden Gate Park just for the event. Not only the official flower of the city – that dahlia garden has been volunteer maintained since the 1920s. I  brought home a few stems and they lasted a full week in the dining room.